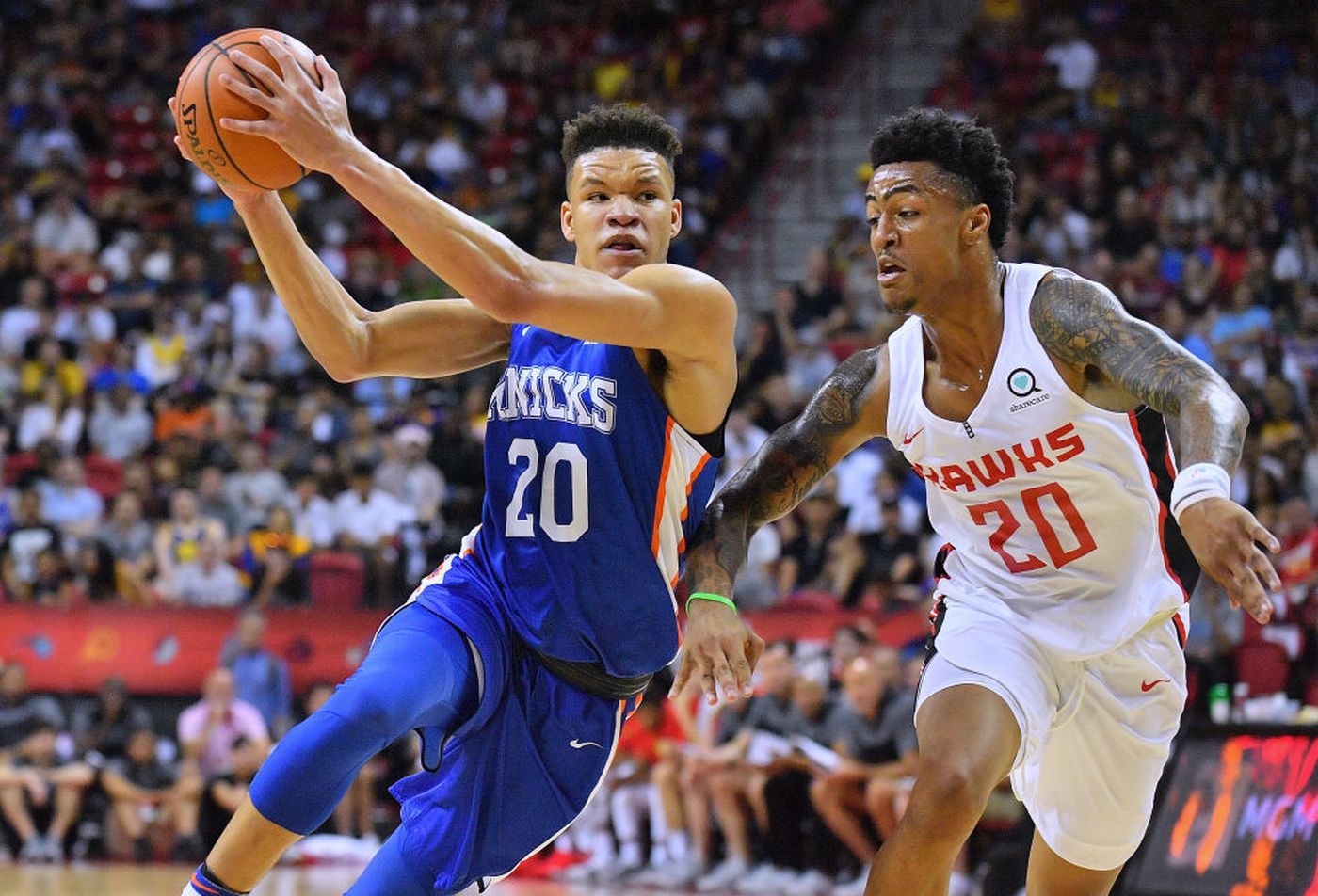 NBA Summer League Awards
July 18, 2018
Best Rookie: SF Kevin Knox, NY Knicks
Kevin Knox was selected with the ninth overall pick in this year's draft. When the selection was announced he was welcomed to the Knicks organization with loud boos. Knicks fans chanted before the selection that they wanted Michael Porter Jr. so hearing Knox's name was a disappointment. I don't think Knicks fans are upset with the pick anymore. He led all rookies in scoring at 21.3 points and also contributed 6.5 rebounds and 2.3 assists per game. In his first game against the Hawks he scored his first basket with an electrifying dunk and he continued flashing his impressive athleticism throughout the entire summer league. His best game came against the Lakers when he scored 29 points on 5-of-7 shooting from three-point range and he also posted 9 rebounds. It's safe to say Knicks fans won't be booing Knox when he debut's in his first regular season NBA game.
Best Veteran: SG Josh Hart, LA Lakers
Big surprise here, the summer league MVP was also the best veteran player. It was announced yesterday that Josh Hart was awarded the summer league MVP and it was an obvious decision. He led all players who played at least three games in scoring, at 22.4 points per game. He also led the Lakers to the summer league championship game for a second year in a row. Hart showed enough leadership qualities and skill level that he will be competing for a starting position on a much-improved Lakers team next season. When Los Angeles signed LeBron it was a forgone conclusion that they would be starting Lonzo Ball, Brandon Ingram, Kyle Kuzma, and LeBron. That fifth starting spot is up for grabs, but most people assumed it would be a center. With Javale McGee and Ivica Zubac being the only true centers on the roster, the Lakers might try a frontcourt of James, Kuzma, and Ingram and slot Hart at the shooting guard position. In the modern NBA it's not unrealistic to see an aging LeBron trying to play the small-ball center position, just as Draymond Green does for the Warriors. Regardless of what the Lakers do with their starting lineup, Hart showed this summer league he should considered at the very least.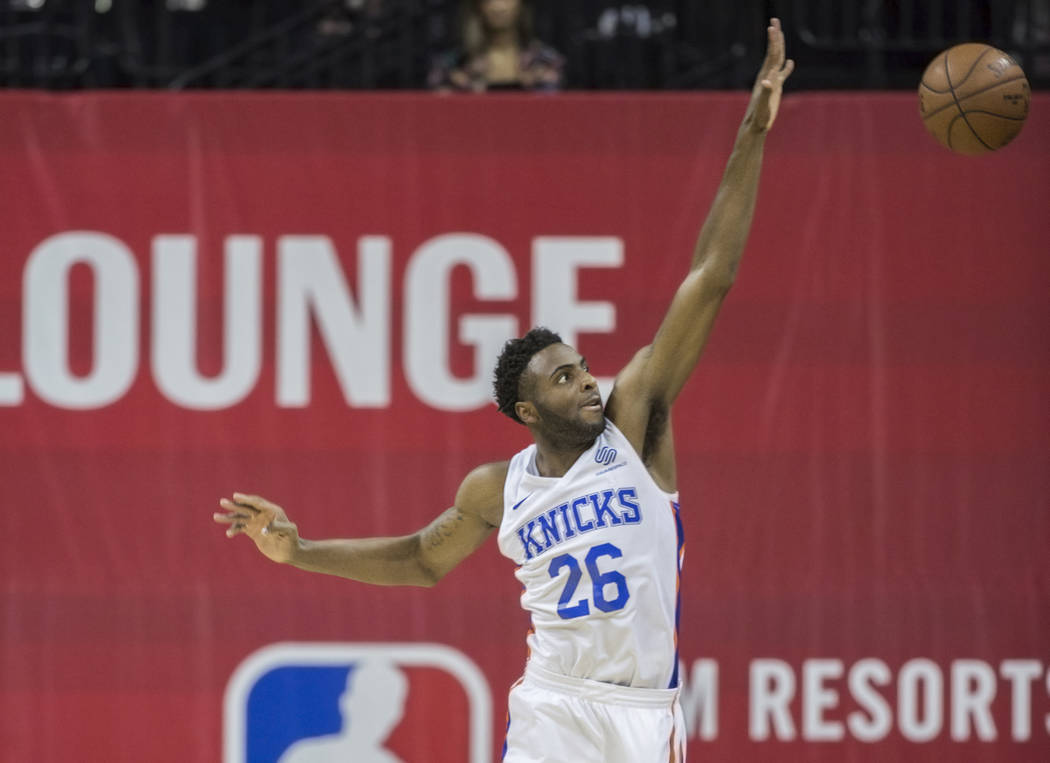 Most Surprising Rookie: C Mitchell Robinson, NY Knicks
Based on my two rookie awards so far, the Knicks clearly had a pretty good draft. Mitchell Robinson was the most unknown commodity coming into the draft. After dropping out of Western Kentucky and skipping a year of college basketball to prepare for the NBA, teams had no idea what to expect from him. All of the unknown led Robinson to fall to the Knicks in the second round. Standing 7'1'' with a 7'4'' wingspan he clearly has the physical tools for the NBA, but nobody knew what kind of production to expect from him coming into the summer league. Robinson ended up averaging a double-double with 13 points and 10 rebounds per game, while shooting 67 percent from the field. He also led the entire summer league in blocked shots with 4 per game. To put his performance into perspective, DeAndre Ayton, the first overall pick in the draft, averaged 14.5 points, 10.5 rebounds, 1 block, and shot 60% from the field. Robinson was selected 35 picks after Ayton and arguably had a better summer league. Robinson should be an elite rim protector in the NBA and if he develops any type of offense he could be apart of a bright future next to Kevin Knox and Kristaps Porzingis.
Most Surprising Veteran: SG Antonio Blakeney, CHI Bulls
Antonio Blakeney played well enough this summer to earn a NBA contract from the Chicago Bulls. After spending last season on a two-way contract with Chicago, where he earned G League Rookie of the Year honors, he had a very impressive summer league. He averaged 21 points per game this summer and showed the ability to score in bunches. Standing 6'4'' 200 pounds, Blakeney is undersized for a shooting guard, but that doesn't stop him from getting buckets. A great comparison for him, in my opinion, is Lou Williams. Williams stands 6'1'' 175 pounds so Blakeney is a little bigger, but both are known for their scoring ability. Blakeney will be a liability on defense but when your team needs points he could be your guy. He could develop into an excellent sixth man for a young and upcoming Bulls team.
Most Disappointing Rookie: SG Donte DiVincenzo, MIL Bucks
Donte DiVincenzo only played two games due to an injury that held him out of the beginning of summer league. Those two games, however, were not very good. In his two games he combined to play 26 minutes and he scored 1 point. He shot 0-for-8 from the field including 0-for-7 from three-point range. He did contribute 4 assists but he also had 4 turnovers. Two games is nearly not enough of a sample size to quantify him as a bust, but you'd surely expect more than 1 point in 26 minutes from a top 20 draft pick. Maybe DiVincenzo wasn't fully healthy or maybe he just had a couple bad shooting nights, but either way nobody at summer league scored less while playing as many minutes. He has the rest of the summer to grow his game and adapt to the NBA, but hopefully he can perform better once the regular season kicks off. It'll be nearly impossible to perform worse.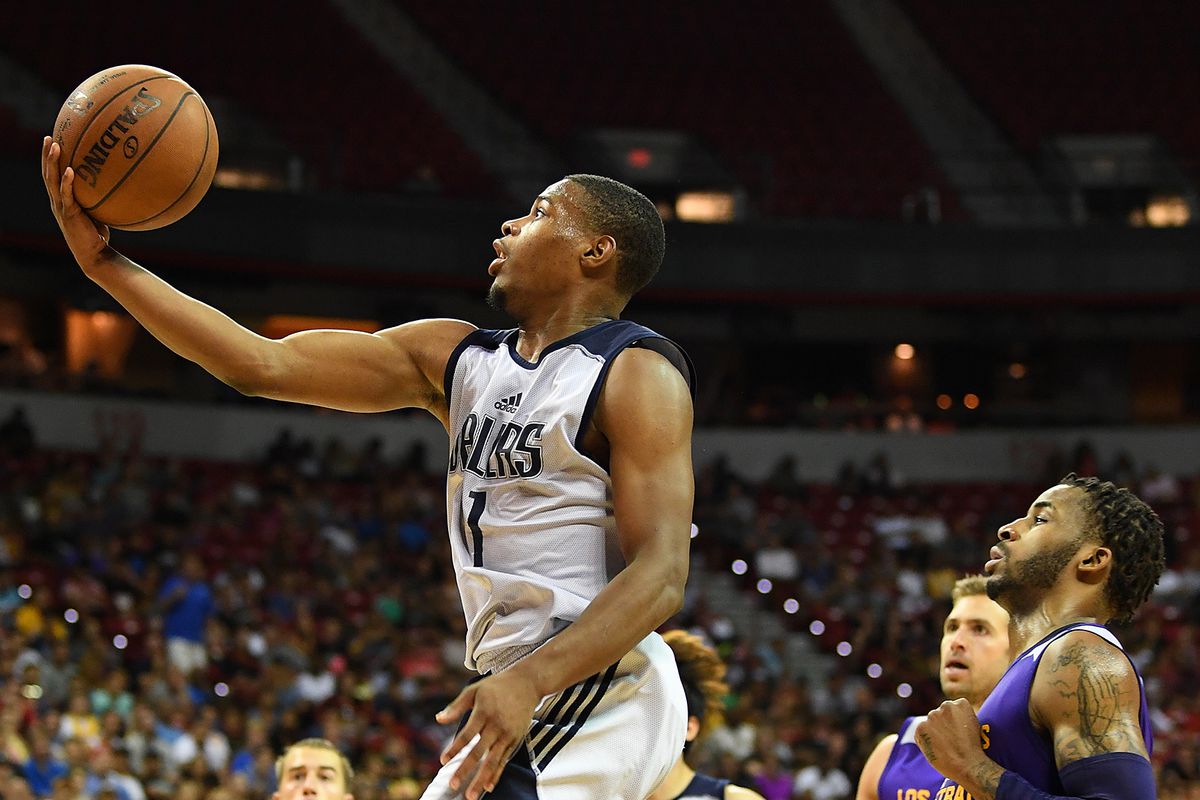 Most Disappointing Veteran: PG Dennis Smith Jr., DAL Mavericks
When most lottery picks play in the summer league after their rookie season they typically dominate to a certain extent. Most rookies who start 69 games in the NBA should be able to dominate in summer league the next summer. Dennis Smith Jr. isn't most players apparently. After starting all the games he played in last season and averaging 15.2 points per game, he was expected to play a couple games and dominate in those games. The Mavericks played Smith in two games and he surely disappointed. He averaged 12 points per game on 38 percent shooting from the field. While summer league teams are made up of a few NBA players and players destined to play overseas or in the G-League, one would expect much more production from the ninth overall selection in the 2017 draft. Smith and recent draft selection Luka Doncic are supposed to be the backcourt of the future, but Smith showed no signs of progression in his shooting or playmaking ability. Hopefully this is all due to just two off games for the athletically talented Smith, but hopefully it also was a wake up call that he still needs to drastically improve his game.
By Clifford Buck