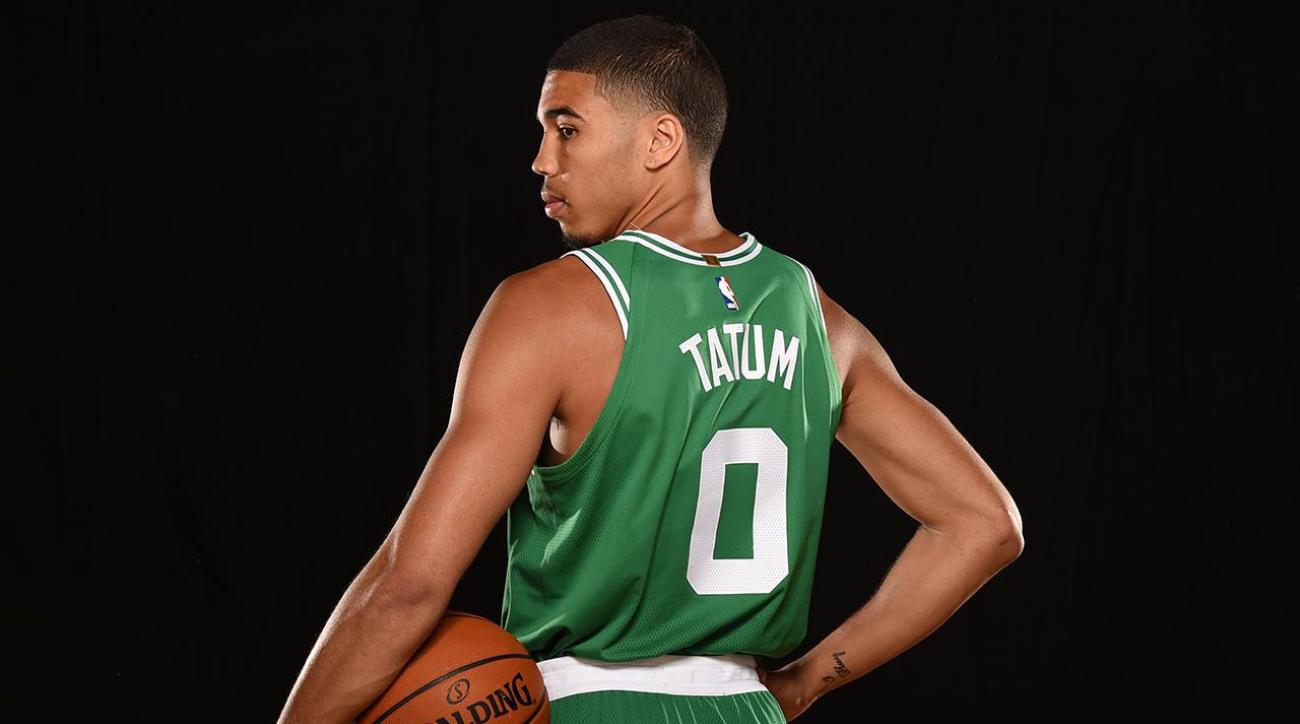 NBA Rookie Breakdown: #0 Jayson Tatum
September 19, 2017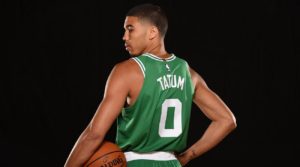 This is the start of something new. I will be previewing the top rookies as the season approaches to give my insight on what these guys can do at the next level, and first up is 3rd Overall pick in the 2017 NBA Draft, Jayson Tatum. Tatum is a 6'8" 205 lbs SF/SG out of Duke University and at 19 years old is ready to make a big splash in the NBA in the next couple of years. Selected by the Celtics, Tatum has the scoring gene and its pouring out of him. He has the ability to do it all as far as scoring goes. He can knockdown a jumper from anywhere on the floor and can also do it with a man in his face. In both the Las Vegas and Utah Summer Leagues, Tatum showed his dominance toying with teams' defenses. The most impressive thing that I have seen from him is his outright dominance in the post. He has a smooth one-legged fade away jump shot that cannot be defended and beautiful footwork in the post that makes him more dominant at his position. He also has a great knack for getting to the rim and finishing. His 7'0" wingspan allows him to be a crafty finisher around the rim and is great at getting his shot and finishing it. Jay is a polished scorer and should be good for getting you some buckets when his time is called. He was good for 18.7 ppg in the Utah league and 17.7 ppg in Las Vegas, look for him to be a guy to get you 12 ppg off of the bench this year.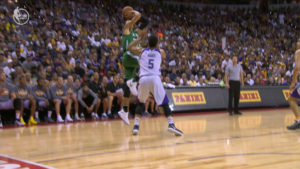 Watching film from the Summer League, Tatum has shown some raw athletic and playmaking abilities. On some occasions, you could see Tatum rise up and throw down some nice dunks on breakaways and players. Although it's nothing fancy, he does show that he has that ability, and if he works on that more he could become a force to be reckoned with in the paint. His playmaking ability is rather decent. He has the skills to become a primary ball handler and has some decent passing IQ and vision on the court as well. He has one move off of the dribble that he shook many defenders with during his brief Summer League stint in his driving hesitation move. His hesitation is solid and catches defenders allowing him more space to drive the lane and score. His dribbling is okay but holds a lot of potential to improve and help him become a great shot creator. He didn't wow me with his assist numbers at 2.0 and 1.0 respectively, but on this Boston Celtics team during the regular season you will see those numbers rise as the season starts to move forward. There are plenty of pieces for him to succeed.
He is also looking to be a pretty good rebounder with some potential if he increases in size. He is a lengthy player but I feel if he added about 15 lbs of muscle to get him to 6'8" 220 lbs it would benefit him when driving the lane, playing in the post, and when needing to grab some rebounds and box out. He showed great rebounding numbers at 9.7 rpg in Utah and 8.0 rpg in Las Vegas, look for him to become a 4 or 5 rpg player throughout the season. He shows some promise defensively, stealing the ball 2.3 times per game in Utah but only 0.3 in Las Vegas. The numbers are extremely inconsistent and are one of the few concerns I have with Tatum. Also, he did not register a single block in the Utah Summer League and averaged 0.7 bpg in Las Vegas which also is a concern for me as he has the length to be a solid defender. Look for Tatum to slowly improve as a defender under the tutelage of Jaylen Brown and Marcus Smart.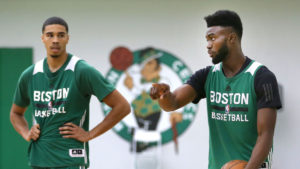 Tatum has tons of potential to become a star in this league and may have been one of the more under looked prospects heading into the draft. He has the ability to get a shot when you need one and is one of the most NBA ready talents in the Rookie Class. He uses the fadeaway as one of his go to moves and has a higher shot that allows him to shoot right up and over defenders. He has the body and ability to play Shooting Guard, Small Forward, and Power Forward in a run and gun lineup. Look to see Tatum get some time at mostly SF/SG but also at the 4 in a lineup consisting of: Irving, Smart/Brown, Hayward, Tatum, and Horford. This lineup could bring that more stretch and athletic ability to its advantage.
Tatum has the tools to succeed and if he polishes certain ones can become a star in this league. He is by far one of the most NBA ready players and is one of the top players to help contribute to their team right away.
ROLE PREDICTION: I believe that he will come off the bench to start the year as either the 6th or 7th man, but may eventually work his way into the starting lineup of a strong contending Celtics team come playoff time.
I see him as an All-Rookie First Team member come the end of the year but falling short of Rookie of the Year due to the lack of playing time compared to other players around the league such as Ben Simmons and Lonzo Ball.
Written by Nick Kazandijan