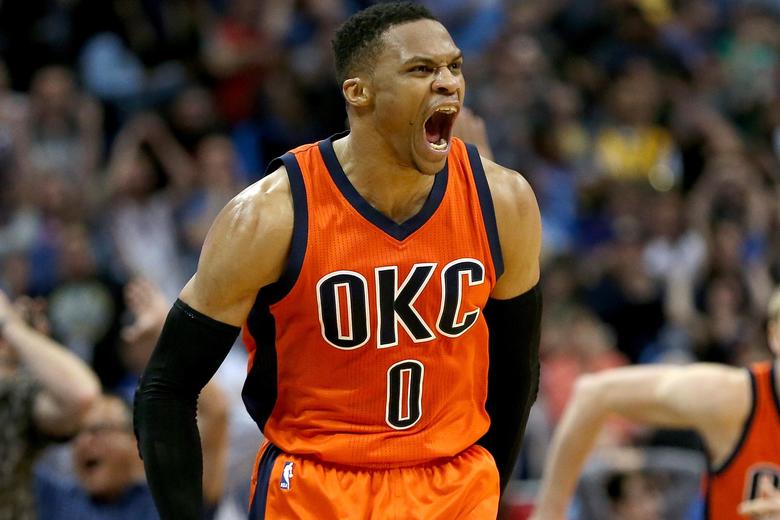 NBA Power Rankings: Week 8
December 10, 2018
By: CJ Buck, Basketball Analyst 
1. Golden State Warriors (18-9)
Previous: 3
Steph Curry is back and so are the Warriors. Curry scored over 30 points in two of his three games last week and helped the Warriors to a 3-0 week. Things should only get better as Draymond Green is set to return Monday night and DeMarcus Cousins is starting to practice.

2. Milwaukee Bucks (17-8)
Previous: 2
Milwaukee went 2-1 last week, with their only loss coming against the Warriors. Those two victories included a win over the East-leading Raptors on Sunday night. The Bucks also dumped Matthew Dellavedova's bad contract and got an experienced backup point guard in George Hill in return.

3. Toronto Raptors (21-7)
Previous: 1
The Raptors had a rough week last week, going 1-3. They have a tough schedule this week as well, with games coming up against the Clippers, Warriors, Trail Blazers, and Nuggets. If they're not careful, they may lose control of the top seed in the East.

4. Philadelphia 76ers (18-9)
Previous: 4
While Joel Embiid has been struggling lately, the blame shouldn't be put on newly acquired Jimmy Butler. Embiid has simply had some bad shooting games, but it's reasonable to expect the star center to struggle sometimes as he grows accustomed to playing with another superstar.

5. Oklahoma City Thunder (16-8)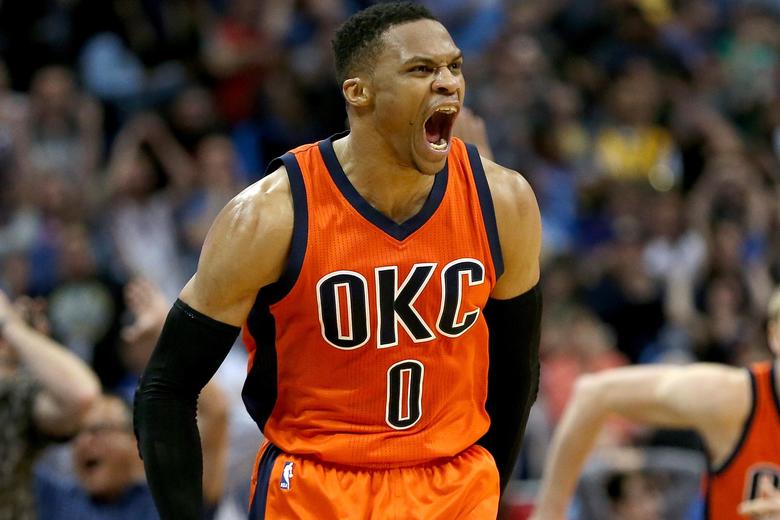 Previous: 7
OKC continued their winning ways last week, going 2-1. While they suffered a bad loss to the struggling Bulls, the Thunder have only lost four games total since they started the season off 0-4. Russell Westbrook and Paul George have been looking much better together this season and they should continue their strong play all season long.

6. Los Angeles Lakers (16-10)
Previous: 8
The Lakers did lose to a struggling Spurs team last week, but they also beat that same Spurs team and blew out a good Grizzlies team to give them another winning week. Although Brandon Ingram is out for a week, the Lakers should continue their winning ways with games upcoming against the Heat, Rockets, Hornets, and Wizards.

7. Boston Celtics (15-10)
Previous: 9
Boston is in the midst of a five-game winning streak, including going 2-0 last week. They've played much better ever since Gordon Hayward was moved to a sixth man role and it now looks like they may even add Jaylen Brown to their bench unit as well. While Brown and Hayward would be go-to guys on a lot of teams, these moves speak to the unprecedented depth that the Celtics have.

8. Los Angeles Clippers (16-9)
Previous: 6
The Clippers are in a small slump right now, losing three of their past four games. They should get back on track since they play the Suns next, but after that things get tough once again. The Clippers will have to play the Raptors, Spurs, and Thunder this week and may continue to slowly slide down the Western Conference standings.

9. Denver Nuggets (17-9)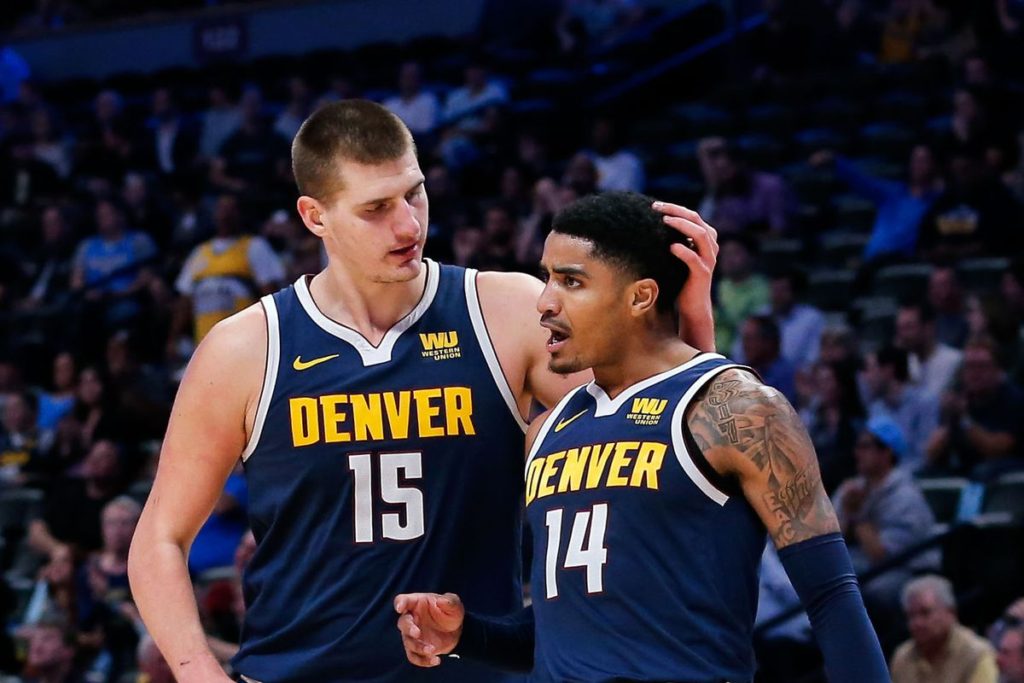 Previous: 5
Gary Harris is currently out for up to a month, Will Barton and Isaiah Thomas are still out, and Paul Millsap just broke his toe. The Nuggets had been balling this year but these injuries are really hurting them right now. They recently signed Nick Young to add some much needed depth, but it may not be enough to overcome some tough matchups this week.

10. Memphis Grizzlies (15-10)
Previous: 10
Memphis followed up two strong performances against the Clippers and Pelicans by getting blown out by 23 points at home to the Lakers. The Grizzlies have cooled off since their five-game winning streak in November, but they are still a tough matchup every night as long as they have Marc Gasol and Mike Conley.

11. Portland Trail Blazers (15-11)
Previous: 11
Portland ended their brief three-game losing streak last week with back-to-back wins over the Suns and Timberwolves. Even though they got back to winning games, they still have a glaring hole on their team, defense. There have been some reports that the Blazers should sign Carmelo Anthony to be a third scorer, but that would just make their defense even worse than it already is. Until the Blazers shore up the defensive side of the ball, they'll continue to be in the middle/bottom half of a loaded Western Conference.

12. Indiana Pacers (16-10)
Previous: 13
No Victor Oladipo? No problem. The Pacers went 3-0 last week without their star shooting guard and improved to 7-4 since he went down with a knee injury. They should be able to win at least two of their matchups this upcoming week (Knicks and Wizards) and hopefully Oladipo will be able to return sooner rather than later.

13. Dallas Mavericks (13-11)
Previous: 14
The Mavericks went 2-1 last week and have won 10 of their past 13 games. They're currently the eighth seed in an uber competitive Western Conference and Luka Doncic continues to look like a future superstar. They should continue their winning ways this week with matchups upcoming against the Magic, Hawks, Suns, and Kings.

14. New Orleans Pelicans (14-14)
Previous: 15
New Orleans went 2-2 last week and are now 3-3 in their past six games. They'll have to start stringing some wins together if they want to get back in the playoff picture. It might not happen this week, however, with their next two games coming against the Celtics and Thunder.

15. Charlotte Hornets (13-13)
Previous: 17
The Hornets are back at .500 and it seems like they've been there basically all season long. Kemba Walker has cooled off as of late but the Hornets bench has been picking up the slack. If Kemba can continue scoring over 25 points a game and a Tony Parker led bench continues to play like on of the best benches in the NBA, the Hornets should be able to return to the playoffs this season.

16. Detroit Pistons (13-11)
Previous: 12
After coming into last week on a five-game winning streak, the Pistons dropped all four of their games. Things get worse for the Pistons, as backup point guard Ish Smith is set to miss at least two weeks due to injury. Smith has been vital to the Pistons success this year and the Pistons may continue to struggle while he's out.

17. Minnesota Timberwolves (13-13)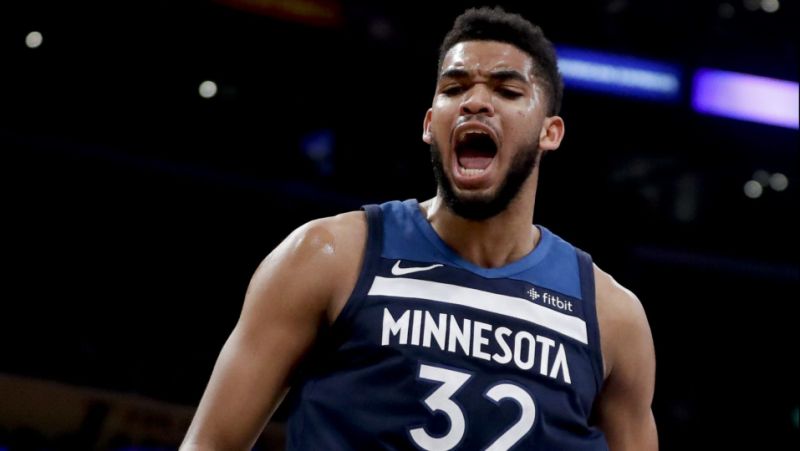 Previous: 20
Minnesota had another winning week last week, going 2-1, and they continue to roll ever since they traded away Jimmy Butler. Winners of six of their past eight games, the Timberwolves will look to keep their momentum this week with matchups coming up against the Warriors, Kings, and Suns.

18. Sacramento Kings (13-12)
Previous: 19
The Kings continue to be one of the biggest surprises of the season. After eight weeks they still have a winning record and it's due to their excellent depth. While they have one of the youngest rosters in the league, they have six players averaging at least 10 points per game and all six have a PER over 15 (average). If the Kings make the playoffs this season I'd be surprised, but it should be expected in the seasons to come.

19. Utah Jazz (13-14)
Previous: 22
The Jazz looked to get back on track last week and did just that, going 2-1. They had two impressive victories with a 34-point win over the Spurs and a 27-point win over the Rockets in a game in which Rudy Gobert was ejected after just three minutes. The trade for Kyle Korver looks like it gave this team new energy, as they've won four of their past six games.

20. San Antonio Spurs (13-14)
Previous: 18
When the Spurs lost back-to-back games against the Jazz and Lakers last week, it looked like it could be the beginning of the end for the Spurs playoff streak. They followed those losses up, however, with back-to-back wins against the same opponents. Coach Popovich may have to coach his ass off to take this Spurs team to the playoffs, but if anybody can do it, it would be Pop.

21. Houston Rockets (11-14)
Previous: 16
The Rockets finally can't compensate for their slow start to the games that James Harden and Chris Paul missed. Before last week everybody (including myself) state that the Rockets would be fine if Paul and Harden stayed healthy, considering they had gone 10-5 with both of them playing up to that point. Then last week happened, where they went 0-3 and included double-digit losses to the Timberwolves and Jazz. Until the Rockets improve their defense they will continue to struggle to remain in the playoff hunt.

22. Orlando Magic (12-14)
Previous: 21
Orlando has really started to struggle, losing six of their past nine games. While they don't belong in the same conversation as some of the other Eastern Conference bottom feeders, it looks like their run as the seventh or eighth seed might be coming to an end.

23. Miami Heat (11-14)
Previous: 24
The Heat have started to play much better basketball as of late, winning four of their past five games. They also didn't skip a beat when Hassan Whiteside missed there past two games, beating the Clippers and Suns both on the road. The Heat might end up making the playoffs, but the bigger storyline might be an eventual trade of Whiteside. Bam Adebayo looks more than capable of taking over as the starting center and Miami will need to shed one of, if not both, of Whiteside and Goran Dragic's contract if they want to have the chance of acquiring a top-tier player.

24. Washington Wizards (11-15)
Previous: 23
Washington continues to look much better since trade reports surfaced around Bradley Beal and John Wall, excluding their most recent loss against the Cavs. While they've been slowly climbing up the Eastern Conference standings, Wall continues to have arguably the worst season of his career. It will be hard to get anything in return in a trade for Wall considering he's owed over $140 million in the next five seasons, but they should still look to move the All-Star.

25. Brooklyn Nets (10-18)
Previous: 25
The Nets ended their eight-game losing streak last week with a win over the Raptors and followed it up with another win over the Knicks. Even though they had been struggling to win games they were still competitive in ever loss during the streak, including some last second losses. The Nets will be better off losing games this season since they get their own first round pick this season, but it's always nice to see some wins here and there.

26. New York Knicks (8-20)
Previous: 26
The Knicks have lost six of their past seven games, including losing their past four games. While Porzingis is set to miss most, if not all, of this season, the Knicks should continue to lose while developing their young players. Kevin Knox has started to play much better as of late, and if they can start getting some offense from Frank Ntilikina then they would have an interesting young core, along with a top-5 draft pick, to potentially attract a Superstar (Kevin Durant) this offseason.

27. Chicago Bulls (6-21)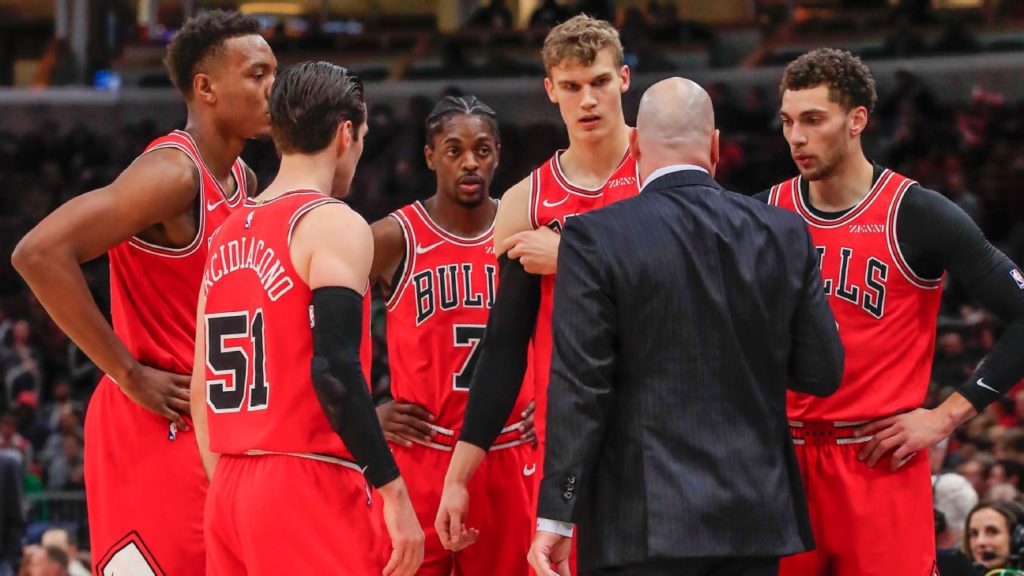 Previous: 27
Chicago has lost 12 of their past 14 games. Even with the return of Lauri Markkanen, the young Bulls continue to struggle, including losing by 56 points to the Celtics in their last game. While adding a top draft pick to this young core would make for an exciting future, you'd think this team that paid two players this offseason over $40 million combined for this year would be more competitive than they currently are.

28. Atlanta Hawks (6-20)
Previous: 29
The Hawks continue to give their young players the majority of the minutes and it is starting to pay off. Kevin Huerter looks like he could be a starting shooting guard in the future, Trae Young keeps doing Trae Young things, and John Collins has started to ball out. Look for this Hawks team to continue to develop as the season progresses and they should be able to add another top-5 pick to an already talented young core.

29. Cleveland Cavaliers (6-20)
Previous: 30
Cleveland looks much better than they did to start the season, which isn't really saying much. Collin Sexton has picked up his play the past two months and has started to show why the Cavs used a top-10 draft pick on him. Jordan Clarkson has been playing well enough that he may be a valuable trade asset by the time the trade deadline comes around. This team will continue to struggle but they look much better off than they did two months ago.

30. Phoenix Suns (4-22)
Previous: 28
The Suns are officially the worst team in the NBA, and it's not that close. They're currently one an eight-game losing streak and have lost 11 of their past 12 games. It won't get much easier considering all fourteen teams ahead of them in the West still have legit playoff aspirations.