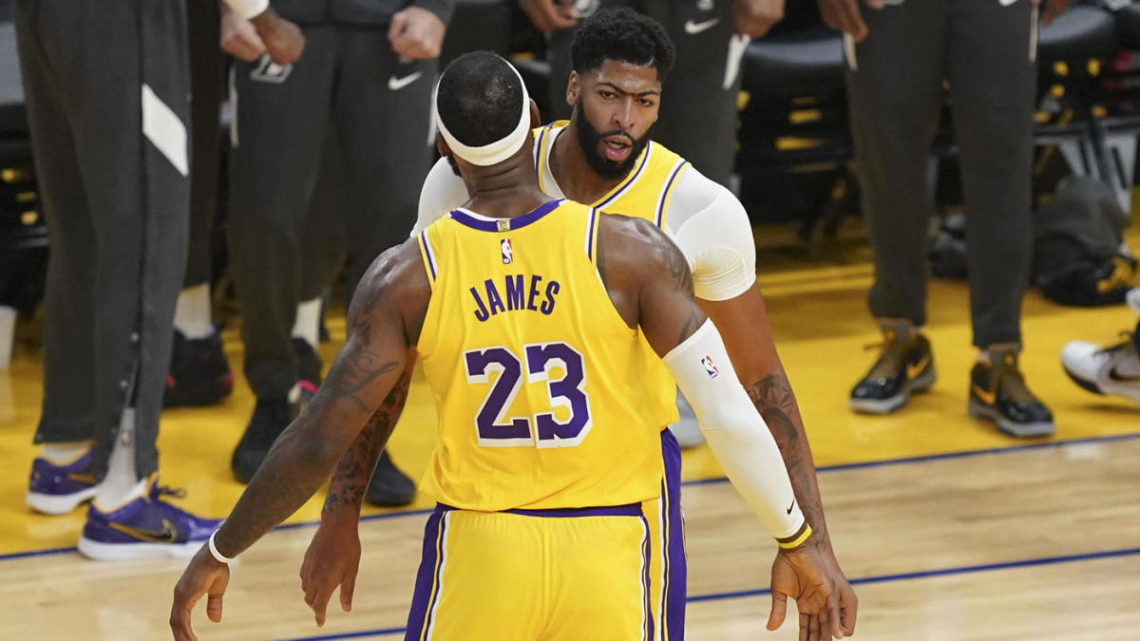 NBA Power Rankings (11.11.19)
November 11, 2019
By: Dave Furtado, Head Basketball Analyst
Welcome to the first edition of a weekly series of NBA Power Rankings from Tailgate Sports. Members of our NBA Staff including CJ Buck, Zach Ruff, Dylan Delaney, and myself have all given our NBA Power Rankings for all 30 teams. The results in this article are an average of all our rankings, so debate as you see fit, and don't kill the messenger. Without further ado here is the first installment of Tailgate Sports NBA Power Rankings!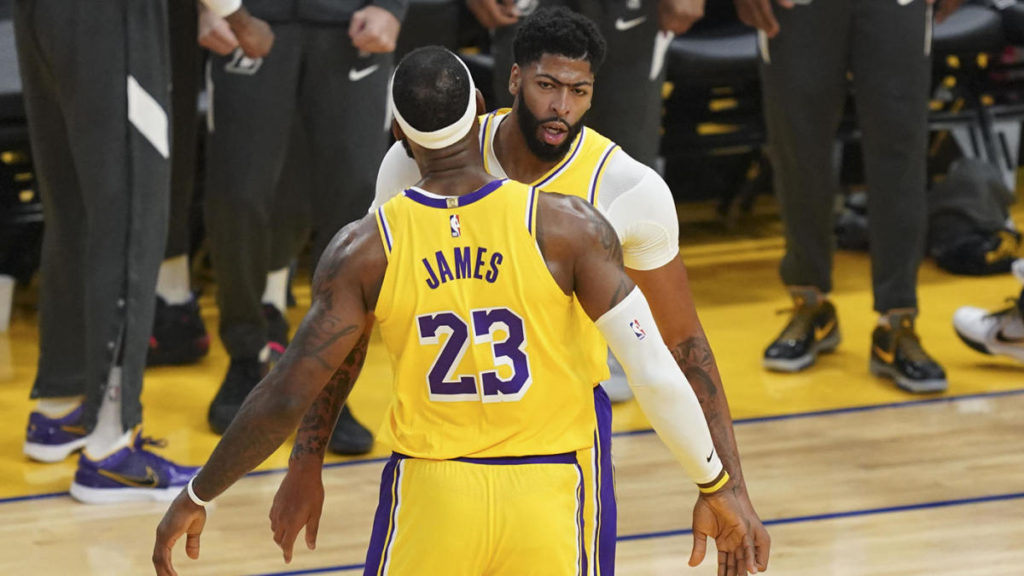 30. Golden State Warriors
Golden State's season has gotten off to an abysmal start. With the departure of Kevin Durant and the fact that Klay Thompson is missing the season while rehabbing a torn ACL the Warriors knew it would be a tough season. However with Steph Curry now out a minimum of three months with a broken hand and an overall lack of depth the Warriors are in deep trouble moving forward. Their schedule doesn't get any easier either, with matchups against Boston and the Lakers on the horizon.
29. New York Knicks
The Knicks are used to being terrible and this season really isn't any different. The team is off to a 2-7 start and while they've played some close games, they just aren't a very good team. New York does have some positives to look forward to with a relatively week stretch of games coming up highlighted by games against the Bulls and Hornets, so there is a chance they could pick up a few wins this week.
28. Memphis Grizzlies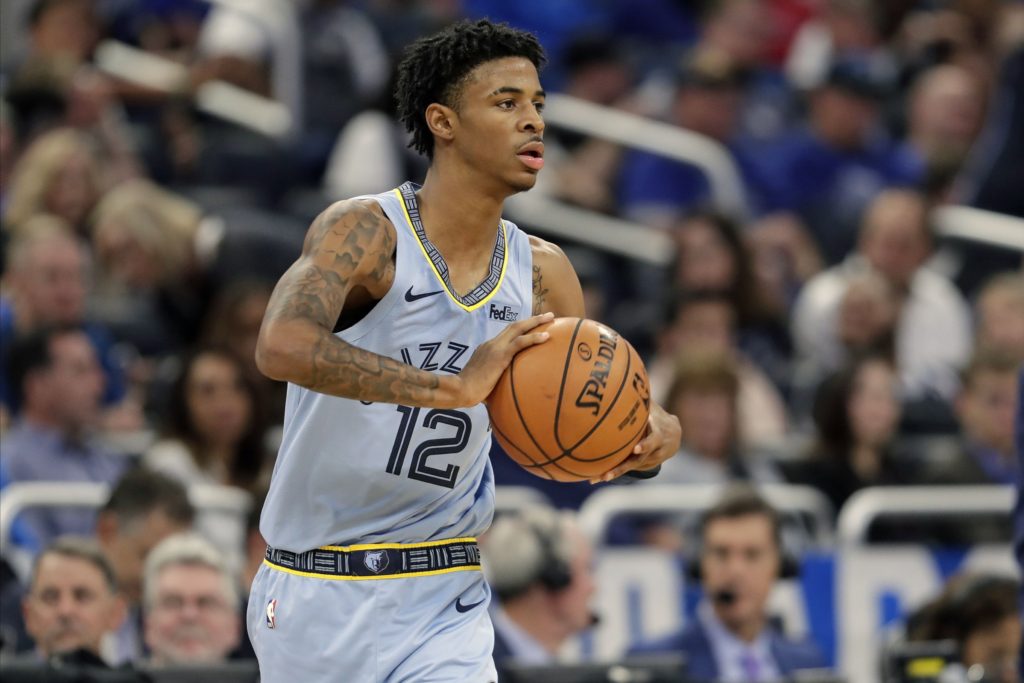 The Grizzlies came into the season with low expectations and they've held up to them. With a record of 2-7 the Grizzlies have been plain bad. Despite the record Ja Morant has been scoring close to 20 PPG and looks to be a star in the making. Memphis is entering a moderatly tough stretch with games against Dallas and Utah coming up. With that being said, keep your heads up Grizzlies fans, it'll get better…eventually.
27. Cleveland Cavaliers
The Cavs are another basement dweller so far this year sitting at 4-5. Cleveland hasn't had a ton go right so far and it doesn't look as though it'll get better soon with 76ers and Heat on the upcoming schedule. The lone bright spot for Cleveland has been the impressive play of Kevin Love, and provided he continues to impress his trade value could be at an all time high come February.
26. Sacramento Kings
The Kings were another team with some buzz coming into the season. They were coming off of an excellent year and looked to be ready to take that next step with new Head Coach, Luke Walton. However things haven't gone as planned and the Kings currently sit at 3-6. They've struggled mightly on both sides of the ball and their schedule doesn't get lighter going forward with upcoming games against the Trail Blazers and Lakers.
25. New Orleans Pelicans
The Pelicans have been a complete letdown so far. Prior to the season they were billed as one of the most exciting young teams in the league, and to this point they've fallen flat. With a record of 2-7 they sit last in the Western Conference while they await the arrival of number one overall pick Zion Williamson. New Orleans has the talent to compete, but so far hasn't shown it. Although its early the Pelicans desperately need wins or they risk falling out of contention sooner rather than later.
24. Chicago Bulls
Through their first Chicago has shown glimpes into what is an extremely bright future. Despite their 3-7 record they have played exciting and competitive basketball. Coming up on the schedule for the Bulls are the Bucks and Nets, so they will certainly be tested in the upcoming week. Overall Chicago while not a great team is exciting to watch and easy to cheer for.
23. Washington Wizards
The Wizards came into the season with next to no expectations. Thus far they've been better than expected with Bradley Beal playing like his usual self averaging 27/4/6 so far this season. A bright spot for the Wizards so far this season has been rookie forward Rui Hachimura who has been putting up 12 points and 6 rebounds per game so far.
22. Atlanta Hawks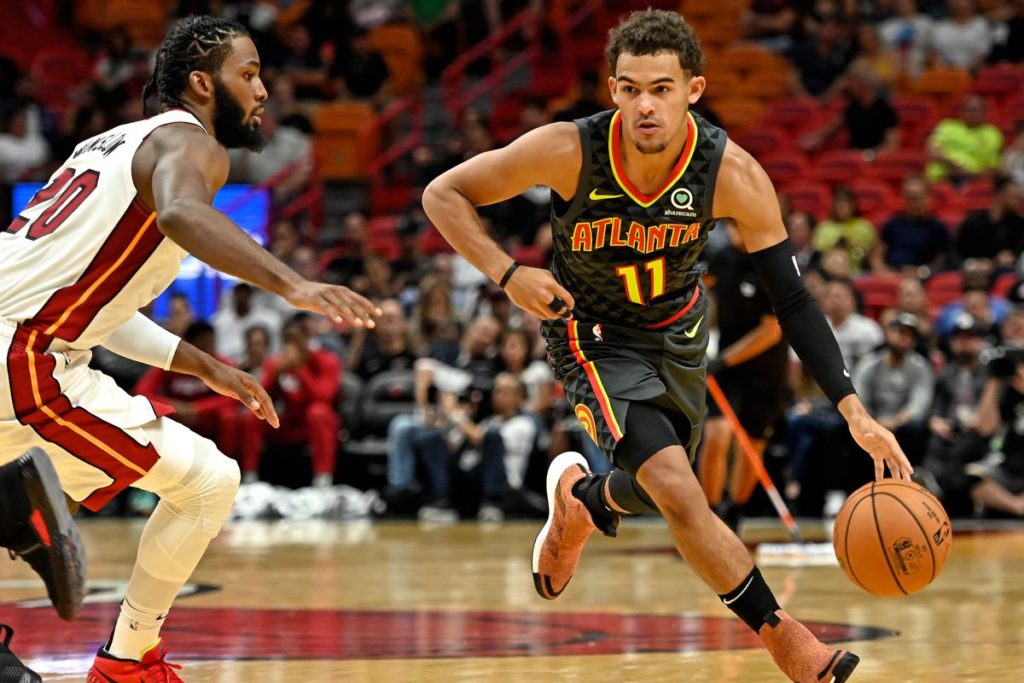 Atlanta has been an extremely fun team to watch. With a young core that includes the likes of Trae Young and John Collins, as well as rookies Cam Reddish and Deandre Hunter, the Hawks have proven they are at the doorstep of being competitive in the East. However their sub .500 record coupled with a 25 game suspension for John Collins is a cause for concern going forward.
21. Charlotte Hornets
Charlotte has been an interesting team to watch so far this season. They were expected to be one of, if not the worst teams in the NBA following the departure of Kemba Walker. However they sit at 4-6 and have been competitive in just about every game. This could very well be a fluke, but so far the Hornets have been fun to watch.
20. Detroit Pistons
The Pistons don't have the most impressive record so far this season. They sit at 4-6, but they should be trending up with the return of Blake Griffin immenent as well as Andre Drummond playing MVP caliber basketball. They're a better team than their record shows, and at full strength, improvement should be expected.
19. Orlando Magic
The Magic came into the season with the expectations of being in the playoff picture in the Eastern Conference. Despite this they've gotten out to 3-7 start and have looked lost on offense at times. Their schedule doesn't get any easier with the Sixers and Spurs coming up. They'll need to find their identity soon if they want to be competitive.
18. Oklahoma City Thunder
Oklahoma City is currently in the beginning stages of a rebuild, but they also boast a record of 4-6. Second year guard Shai Gilgeous-Alexander has impressed so far and looks to be a piece that the Thunder can build around going forward. They are entering an interesting portion of the schedule with Indiana and Philadelphia coming up.
17. Brooklyn Nets
The Nets are officially in the Kyrie Irving era, and it hasn't exactly lived up to expectations. While Kyrie has been spectacular the Nets have been on the wrong side of a lot of final scores playing sub .500 basketball early on in the season. This is probably going to improve because there is too much talent on this Nets team to be that bad, but then again, stranger things have happened with Irving led teams.
16. Portland Trail Blazers
Damien Lillard and the Trail Blazers haven't gotten off to the start they imagined. It's obvious how much this team misses star center Jusef Nurkic, as well as bench players Mo Harkless and Al Farouq-Aminu who both left in free agency. Portland will just have to weather the storm until Nurkic can return and hope that they see improvement from there.
15. Minnesota Timberwolves
The Minnesota Timberwolves find themselves dead in the middle of this week's rankings. After playing their way to a 5-4 record through their first nine games the T-Wolves have proven to be at the very least an average team. Karl Anthony Towns is playing at an MVP level and Andrew Wiggins is putting together some consistent basketball. It has been a good week for the T-Wolves and they look to continue it against San Antonio and Washington in the upcoming week.
14. Indiana Pacers
Indiana in the fourteenth spot is a bit of a surprise. This team was a dark horse in the East prior to the season and have gotten off to a sluggish start. With that being said their last few games have looked better and they should only continue to improve as some of the new faces such as Malcolm Brogdan and Jeremy Lamb get more comfortable.
13. Toronto Raptors
Toronto has been just about what we had all thought so far. They've been a solid team, but not one that blows anyone away. Pascal Siakam has silenced any doubts of whether or not he can be the top scoring option, and for that Raptors fans should be excited.
12. Utah Jazz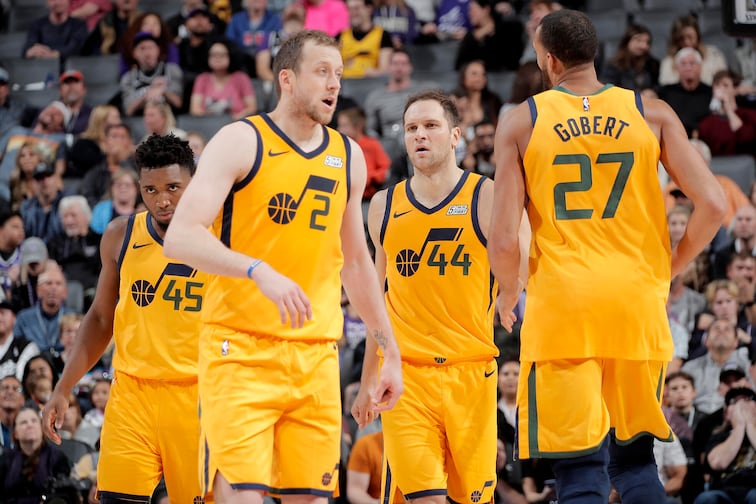 The Jazz have had quite the up and down start to the season. At 6-3 they have been playing decent basketball, but they definitely haven't touched their ceiling as a team. Utah has a lot of new faces so they should only get better as the new additions find their fit in the system.
11. San Antonio Spurs
This is a different Spurs outfit than fans are accustumed to seeing, but as always Greg Popovich has his team playing great basketball. At 5-4 they have played tough and fundamentally sound basketball and with a weak spot in the schedule coming up they should tack on some more wins.
10. Houston Rockets
The biggest question about the Rockets was how would James Harden and Russell Westbrook fit in the same offense together. So far the question hasn't been definitively answered, but Houston does own a 6-3 record and has played well to this point earning them the tenth spot in the rankings.
9. Dallas Mavericks
Luka Doncic is putting up triple doubles at an inredible pace so far and the Mavericks have been playing great through their first nine games. New addition Kristaps Porzingis is still finding his niche in the offense, but with a player of his talent level that shouldn't take too long. Dallas is definitely a team to keep an eye on moving forward.
8. Denver Nuggets
The Nuggets got off to a fairly slow start this season. Despite this they picked up back to back buzzer beater wins to wrap up the week and have momentum rolling into the next portion of the schedule. Nikola Jokic is showing signs of coming out of his cold stretch to start the season and once he gets hot the Nuggets will be tough to beat.
7. Phoenix Suns
The Suns have shocked the league so far taking out the Clippers, Nets and 76ers early on. Phoenix looks like a whole new team under new coach Monty Williams and are playing tough defense as well as efficient offense. It remains to be seen if it is sustainable, but so far so good for the Suns.
6. Boston Celtics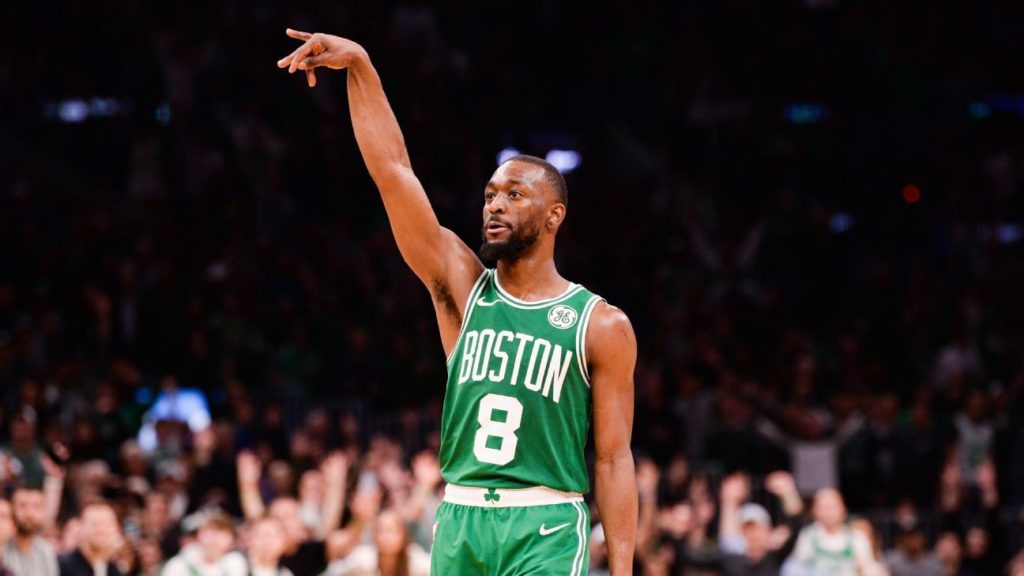 The Celtics had a ton to prove this season and they have done just that. After dropping their first game to the 76ers, the Celtics have been one of the best teams in the league. Kemba Walker is playing some of the best basketball of his career and Jaylen Brown has lived up to the big contract extension. The Celtics will look to continue their strong start against the likes of Dallas and Washington in the upcoming week.
5. Miami Heat
The Heat have been another surprise team to start the season. Jimmy Butler has been excellent so far and rookie Tyler Herro has been absolutely electric on both ends of the floor for Miami. As with Phoenix it remains to be seen if their play is sustainable, but they have played fantastic basketball through the first few weeks of the season.
4. Milwaukee Bucks
Reigning MVP Giannis Antetokounmpo and the Bucks have gotten off to a solid start this season. He has shown a little improvement in his jump shot, but there is still plenty of room for improvement. Through the first few weeks of the year, Milwaukee holds a record of 7-3 and remains a serious contender to win the Eastern Conference.
3. Philadelphia 76ers
The 76ers came into the season as a favorite to come out of the Eastern Conference. So far they have played well, and Al Horford seems to be making himself at home with his new team. Going forward the Sixers have a weak schedule with games against Cleveland and Orlando coming up.
2. Los Angeles Clippers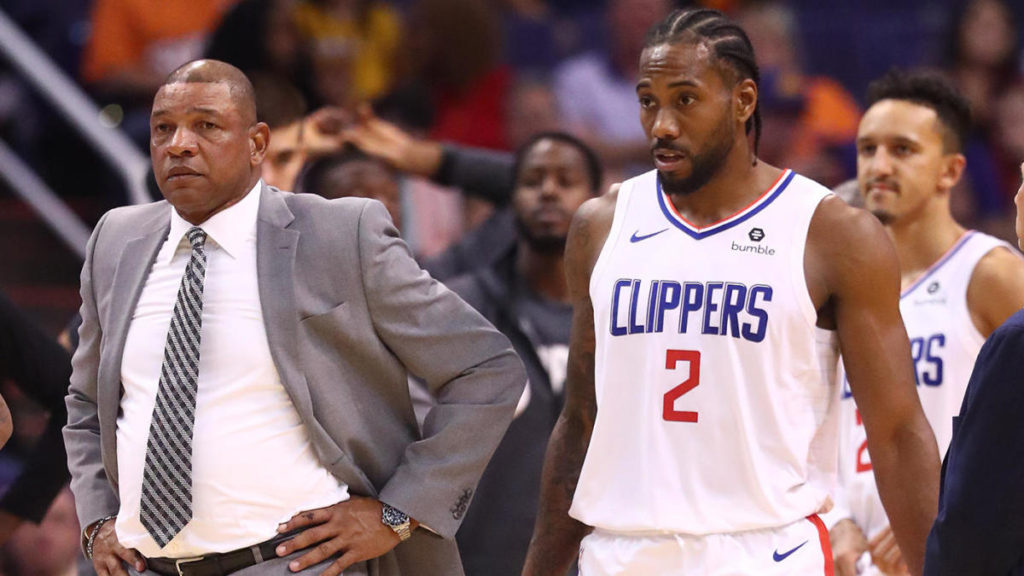 The Clippers have started the year strong proving exactly why they're title favorites. Kawhi Leonard has looked borderline unstoppable at times, and their depth is apparent. They should only get better when Paul George returns from injury.
1. Los Angeles Lakers
Coming in at number one is none other than the Los Angeles Lakers. LeBron James is playing at an extremely high level, and the addition of Anthony Davis has added another dimension to their team. Dwight Howard has also been excellent off the bench making the Lakers a force to be reckoned with.