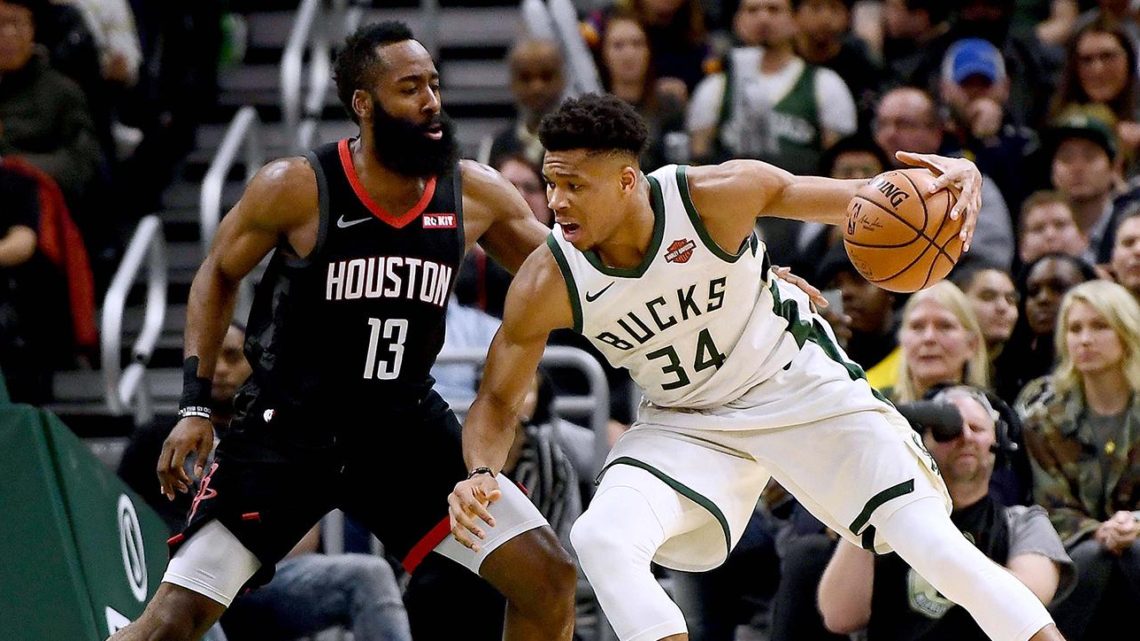 NBA Awards Predictions
May 30, 2019
By: Dave Furtado, Basketball Analyst
The NBA recently announced the finalists for the annual NBA Awards. Finalists were named in the categories of Most Valuable Player, Rookie of the Year, Defensive Player of the Year, Sixth Man of the Year, Most Improved Player, and Coach of the Year. The following are my predictions for who will be taking home the hardware on June 24th at the NBA Awards Ceremony.
NBA MVP
Finalists: Giannis Antetokounmpo (MIL); Paul George (OKC); James Harden (HOU)
Winner: Giannis Antetokounmpo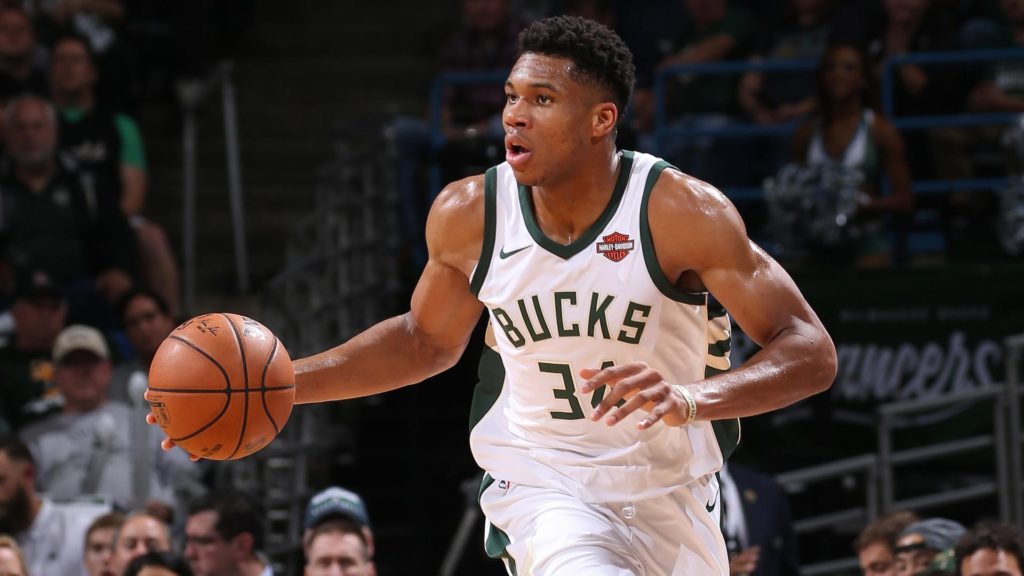 The season that Giannis Antetokounmpo put together was absolutely sensational. He averaged 30.4 points per 36 minutes while racking up 13.7 rebounds and 6.5 assists per 36 minutes. Giannis brought an MVP level of play on both sides of the floor and was far and away the best player on the league's best team. He led the Milwaukee Bucks to a 60 win season, the franchise's first since the 1980-81. As I previously said Giannis brought it on the defensive end as well as the offensive end. He averaged 1.4 steals and 1.7 blocks per 36 minutes this season, in addition to a stellar 99 defensive rating. What puts Giannis ahead of fellow finalists James Harden and Paul George is how complete his game was this year. Harden may have had a better offensive season in terms of points and assists and George was a force on the defensive end, but Antetokounmpo put in MVP level numbers on both ends of the floor making him my choice for this year's NBA MVP.
NBA Rookie of the Year
Finalists: Trae Young (ATL); Luka Doncic (DAL); Deandre Ayton (PHX)
Winner: Luka Doncic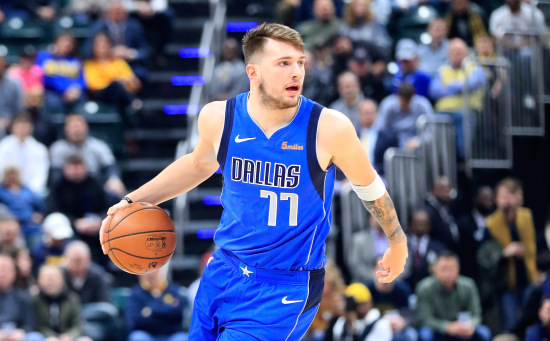 The Rookie of the Year race was pretty much a two horse race this season. Although the number one overall pick, Deandre Ayton, turned in a good season for the Suns he didn't make nearly the impact on his team that Trae Young and Luka Doncic made on their teams. Doncic, who came to the NBA with a huge amount of hype after a wildly successful career in Europe got off to an incredible start and seemed to be running away with the award. However Trae Young ended up finding his groove in the middle of the season and became of the more fearsome scorers in the Eastern Conference. Despite an outstanding second half of the season I believe that Doncic will take home the Rookie of the Year Award this year because even after cooling off a bit, he still put together a fantastic rookie campaign wire to wire. He averaged 23.7 points per 36 minutes to go along with 8.7 rebounds and 6.7 assists per 36 minutes. Doncic also had a Player Efficiency Rating (PER) of 19.6 which was almost three whole points better than Young who finished with a PER of 17.0.
NBA Defensive Player of the Year
Finalists: Giannis Antetokounmpo (MIL); Paul George (OKC); Rudy Gobert (UTA)
Winner: Giannis Antetokounmpo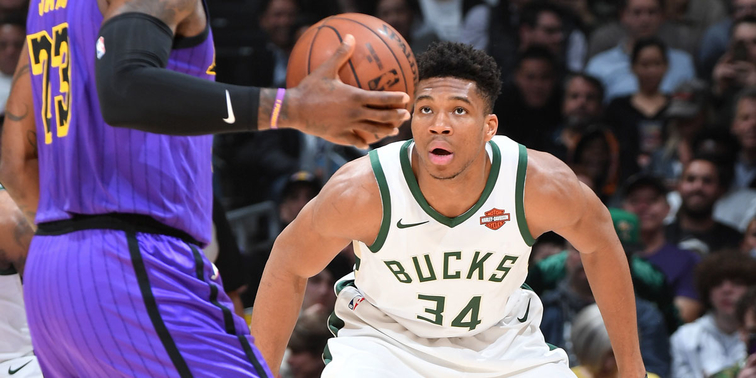 Giannis Antetokounmpo not only had a spectacular offensive season, but he also brought an MVP caliber of play on the defensive end as well. Of the three finalists for the Defensive Player of the Year, Antetokounmpo was the only one to have a defensive rating under 100. His length and athleticism on the defensive end made Giannis nearly impossible to score on as he could use his quickness to steal the ball as well as use his length to block shots and get into passing lanes. In addition to an impressive defensive rating Giannis also put up a noteworthy 5.0 Defensive Box Plus/Minus. This is just further testament to the elite level of defense that Giannis played this season.
Sixth Man of the Year
Finalists: Montrezl Harrell (LAC); Lou Williams (LAC); Domantas Sabonis (IND)
Winner: Lou Williams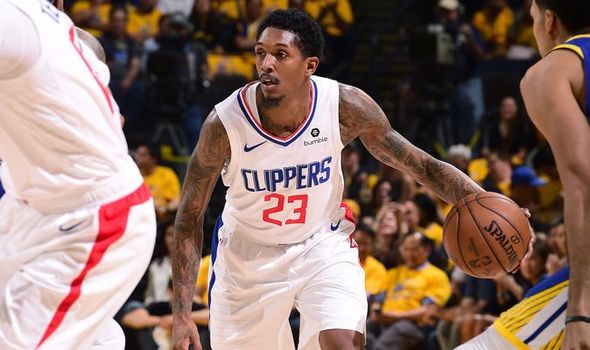 Despite both, Domantas Sabonis and Montrezl Harrell having excellent seasons off of the bench, giving this award to Lou Williams is a no brainer. Williams has made himself one of, if not the greatest bench players in the history of the league. This season Lou Williams became the NBA's all time leader in bench points, passing former Charlotte Hornet, Dell Curry. In addition to this incredible milestone Williams had an excellent 2018-19 season. He amassed 27.1 points per 36 minutes and racked up 7.3 assists and 4.0 rebounds per 36. These numbers specifically in points and assists put Williams well ahead of Harrell and Sabonis in terms of pure statistics. Williams has provided instant offense off the bench for every team he has played for over his fourteen year NBA career and this season was no different. After what was a record setting year for Lou Williams it appears as though he will bringing home his third Sixth Man of the Year trophy.
Most Improved Player
Finalists: De'Aaron Fox (SAC); D'Angelo Russell (BKN); Pascal Siakam (TOR)
Winner: D'Angelo Russell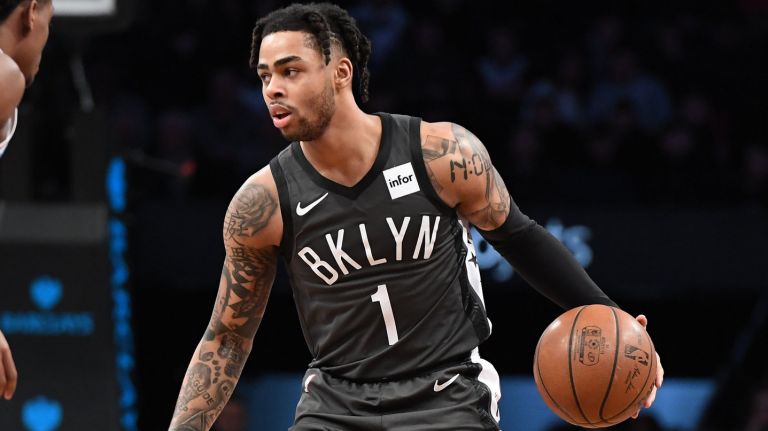 Choosing a winner in this category was a tough task. The margin separating these three players is razor thin, and even after some lengthy analysis it is still a toss-up as to who should win the award. I eventually decided on Nets guard D'Angelo Russell. Magic Johnson traded Russell from the Lakers to the Nets last season citing his lack of faith in his leadership abilities as a reason why. However over his first season in Brooklyn Russell proved that he can effectively lead a team, taking a Nets team with very low expectations to a six seed in the Eastern Conference. On top of this Russell made his first career all star game this year. In addition he improved his points per 36 minutes by four from 21 to 25 and boosted his assists per 36 from 7.3 to 8.3. He also improved his PER from a 15.2 last season to a 19.4 in 2018-19. When deciding who should win I thought that the closest decision had to be made between Russell and Pascal Siakam. Siakam had an outstanding year boosting his points per 36 minutes by nearly six whole points. However Siakam did see a decrease in assists and rebounds this year. I also believe that Russell going from a wasted talent to the all star face of a franchise in Brooklyn should be taken into consideration of a reflection of how much he has improved this season.
Coach of the Year
Finalists: Doc Rivers (LAC); Mike Budenholzer (MIL); Michael Malone (DEN)
Winner: Doc Rivers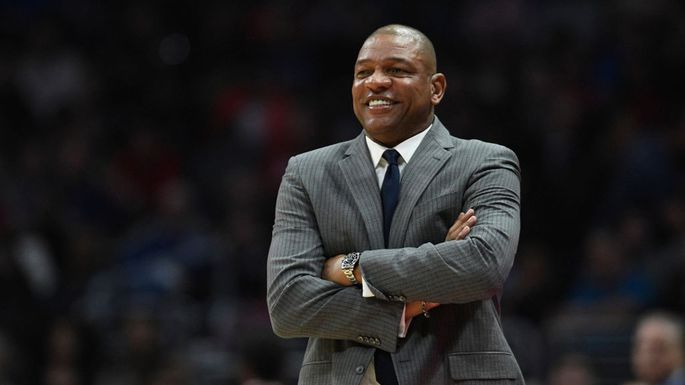 Picking a winner for Coach of the Year was fairly easy as I think Doc Rivers is far and away the most deserving. Sure, Budenholzer won 60 games in Milwaukee, but he had a phenomenal roster and what will likely be the league's MVP. As far Malone in Denver, he did an excellent job this year, but again could afford to sit back at times and let the talent of his team take over. Doc Rivers never had that opportunity. The Clippers were a team full of overlooked players who played with grit and effort at all times. Rivers did a stupendous job coaching them from a team that at the trade deadline didn't look like it had a prayer of making the playoffs into the Western Conference eighth seed. What makes a coach great is being able to get every last ounce of talent out of a player and Doc Rivers did just that this season. He was able to get the team to buy in completely to his philosophy and it really showed in the way that they played on the floor. A large part of this award is making the most of the roster you have and RIvers did that and then some. When your two best players are coming off of the bench (no disrespect to Williams/Harrell) usually playoffs are out of the equation, but Rivers was able to get the very most out of each player on the roster and that should be more than enough to win him the NBA's Coach of the Year Award.