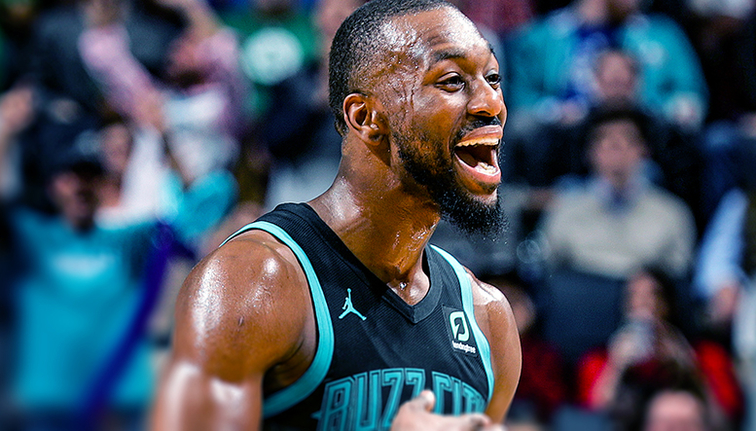 NBA All-Star Starters and Reserves
January 24, 2019
By: CJ Buck, Basketball Analyst
Below I will list my selections for this year's All-Star rosters. While fans have a say in who is named as an All-Star starter, I have listed who I feel is most deserving based solely on their performance thus far this season.

Eastern Conference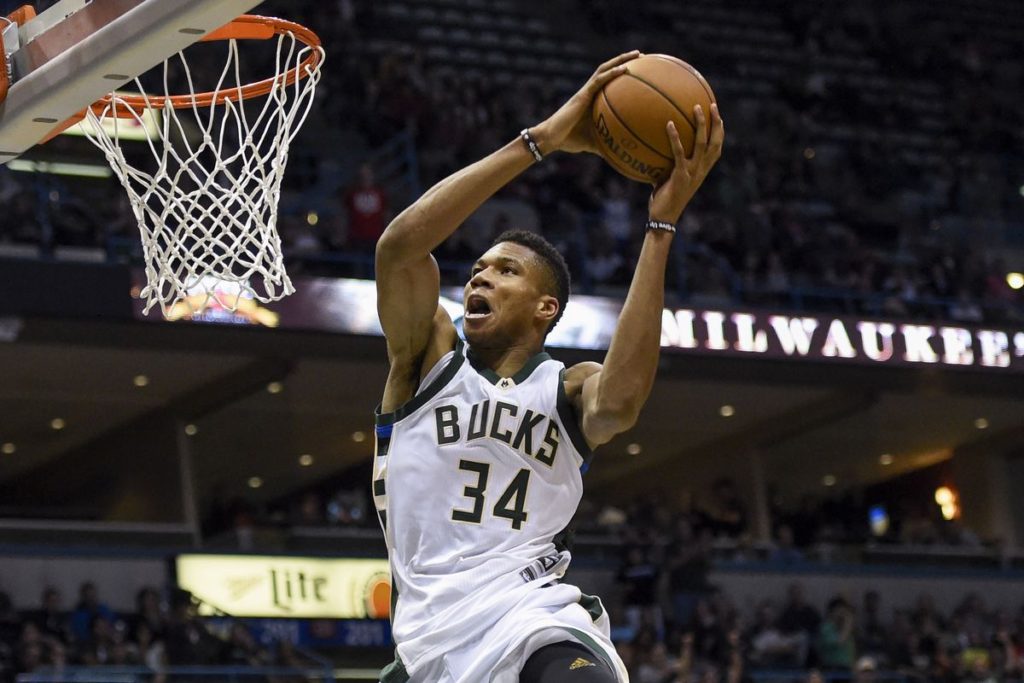 Starters:
G – Kyrie Irving
G – Kemba Walker
F – Giannis Antetokounmpo
F – Kawhi Leonard
F – Joel Embiid

Reasoning:
The frontcourt starters in the Eastern Conference were the easiest decision to make out of the entire NBA. Giannis, Kawhi, and Embiid are all three having MVP-caliber seasons and there's not another frontcourt player in the conference that's playing even close to their level. Another lock to be a starter is Kyrie Irving. He's clearly had the best season for an Eastern Conference guard, currently scoring 23.5 points per game on over 41% shooting from three-point range and 50% shooting overall. While Irving isn't in the discussion for MVP, he's still ahead of the next bunch of guards in consideration for the last remaining starting spot.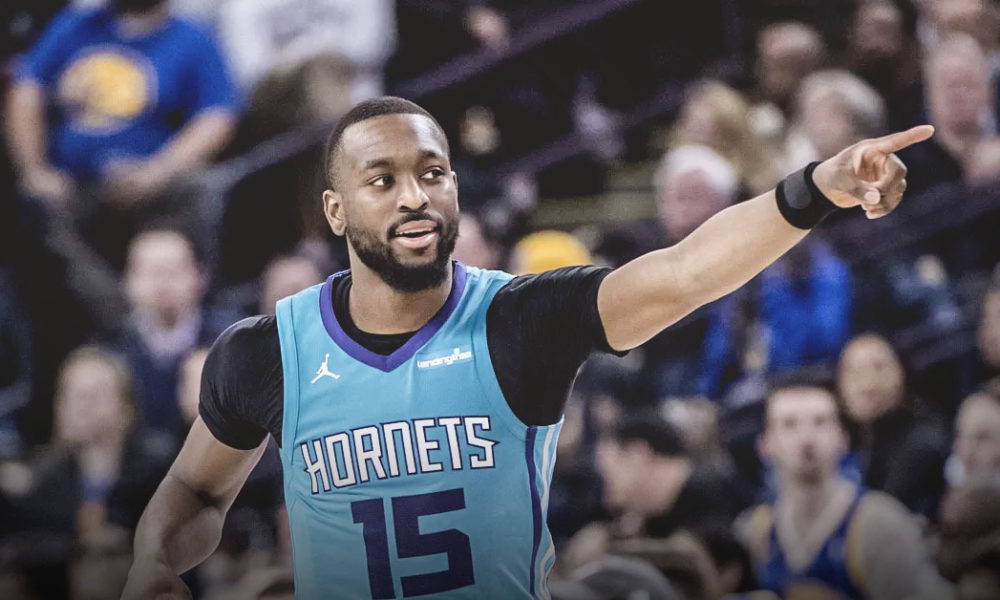 Kemba Walker, Bradley Beal, and Ben Simmons are the three-backcourt players in contention for the last spot. Simmons is clearly the best defender and passer of the three, but he hasn't had to carry his team like Beal and Walker. If Simmons were to miss multiple weeks with an injury the 76ers would be able to survive because they still have Joel Embiid anchoring them and Jimmy Butler on the perimeter. Since the race for the last spot is so close I'll put Beal and Walker ahead of Simmons because of what they have meant for their team up to this point of the season. The decision between Beal and Walker is an almost impossible one. Walker's averaging 25.0 points per game compared to Beal's 24.7. Beal's shooting 35.3% from three while Walker's shooting 35.7%. Walker's averaging 5.6 assists per game compared to Beal's 5.0. While their stats are basically even, there is one thing that made me edge Walker ahead of Beal. THE ALL-STAR GAME IS IN CHARLOTTE. If the decision is so tight you have to analyze multiple statistical categories and you keep going back and forth because both have been so vital to their franchises success, why not choose the player that would be representing the city that is hosting the All-Star game.

Reserves: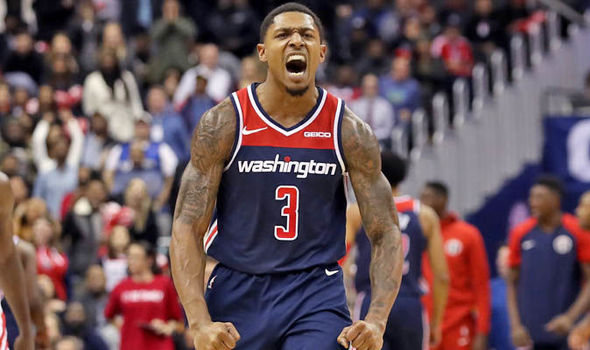 G – Bradley Beal
G – Ben Simmons
F – Blake Griffin
F – Nikola Vucevic
F – Pascal Siakam
UTIL – Victor Oladipo
UTIL – D'Angelo Russell

Reasoning:
Now there are a few locks to be reserves in the East, but after that it gets pretty difficult. It's not really fair to the players in the West because, in my opinion, three or four of the players I chose to be reserves in the East wouldn't have been chosen at all if you simply picked the 24 best players in the NBA. My locks to make the East All-Star roster are Bradley Beal, Ben Simmons, Nikola Vucevic, Blake Griffin, and Victor Oladipo. Another example of how the current All-Star format is flawed, Oladipo is a lock for the East roster but I don't think he's had one of the 24 best seasons thus far.

With five locks there are only two spots left to fill, and one has to be a frontcourt player (because Ben Simmons is only listed as a guard in All-Star voting, which makes no sense considering he's 6'10'' and sometimes guards and plays like a power forward and center). For the final frontcourt position I chose Pascal Siakam over John Collins, Myles Turner, and Andre Drummond. While Collins is posting the best numbers I had to eliminate him because he's only played in 30 games and his team is near the bottom of the Eastern Conference. I eliminated Drummond because of two reasons: the Pistons aren't currently in the playoffs, so no team in the East on the outside looking in of the playoffs should have two All-Stars, and outside of his scoring, his numbers are down this year. He's grabbing less rebounds, dishing out far fewer assists, his free throw shooting has regressed, he's shooting less than 50% from the field, and for some reason he's attempted 30 three-pointers this year and only made four of them. So my final decision for the final frontcourt spot came down to Siakam or Turner. It turned out to be a much easier decision than I anticipated. Siakam is scoring almost 3 points per game more than Turner, he's actually shooting a much better percentage on close ranged shots than Indiana's center, and the ultimate tiebreaker was that the Raptors have been in first or second of the East all season long and Siakam, unlike Kawhi or Kyle Lowry, has played in all but one of Toronto's games this season.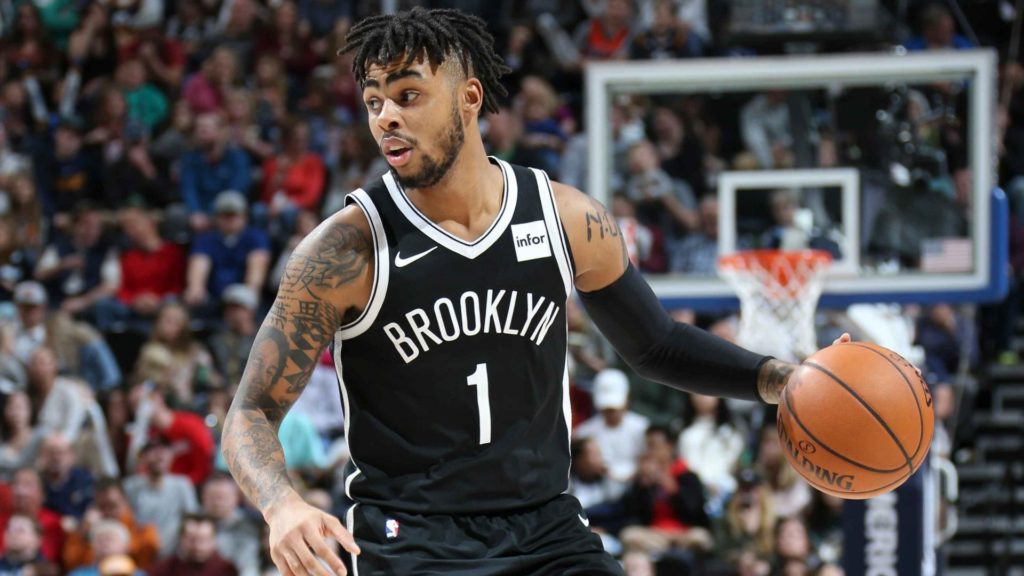 That brings me to the final roster spot. I decided to choose between Eric Bledsoe, Kyle Lowry, and D'Angelo Russell. Bledsoe has been the best defender but he doesn't have an edge in any of the major offensive statistical categories. A month ago I don't think Russell would have been in this conversation but he has been on a tear lately. Early in the season it looked like Lowry would be a lock to be an All-Star, but he has faded hard since missing time due to injury. I ultimately gave the nod to Russell for a couple of reasons. I expect him to continue his outstanding play up until the All-Star rosters are announced, which will help his case because the NBA is all about what have you done for me lately. Another reason is the numbers he's been putting up recently are definitely All-Star worthy. In the 11 games he's played in January he's averaging 24.1 points, 7.7 assists, and he's shooting 44.2% from three on 8.6 attempts per game. The last reason I chose Russell is while he's continued to improve throughout the season, it's translating to success for the Nets. Russell has raised his assists average in every month thus far this season and he's averaging almost one turnover less in January than in December. His improvement has brought Brooklyn back from one of the worst teams in the East to where they currently rank, sixth. The Nets are 8-2 in their last ten games and are sitting 4.5 games behind the Celtics for the 5th seed in the East. Russell leading his team to an unlikely playoff appearance should give him the nod over Bledsoe and Lowry.

Just missed the cut (Possible injury replacements):
Eric Bledsoe, Kyle Lowry, John Collins, Myles Turner, Andre Drummond, Jimmy Butler, Spencer Dinwiddie, Jarrett Allen, Zach LaVine
Western Conference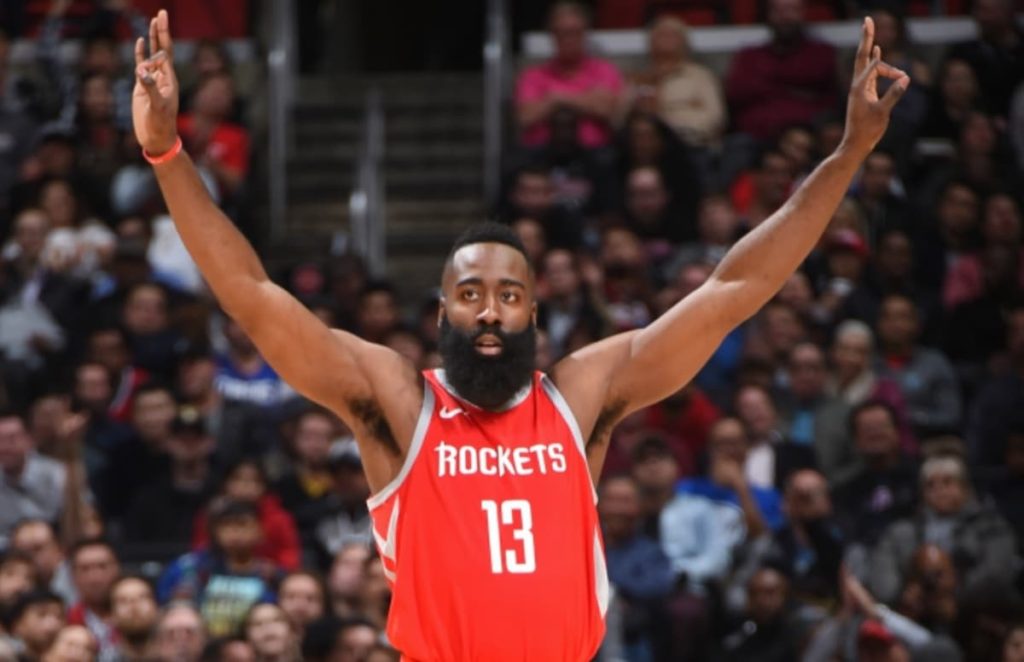 Starters:
G – Stephen Curry
G – James Harden
F – Paul George
F – Kevin Durant
F – Nikola Jokic

Reasoning:
Choosing the starting backcourt for the West is much easier than in years past. In previous seasons we've always had to choose two of the following: Stephen Curry, Chris Paul, Russell Westbrook, James Harden, and up until 2017 Kobe Bryant. Kobe is obviously now retired, Chris Paul has only played in 26 games due to injury, and Russell Westbrook is currently shooting 41.6% from the field (lowest since his 2008-09 rookie season) and 24.2% from three (lowest since 2009-10). That leaves us with two players deserving of a starting spot. Harden's success has been well documented this year as he's currently on a 21-game streak of scoring over 30 points, including averaging 45.3 points in Houston's 11 January games. Meanwhile, Curry is having arguably the second best season of his career. He's currently tied for second in the NBA in scoring and he's making a career high 5.3 three pointers per game.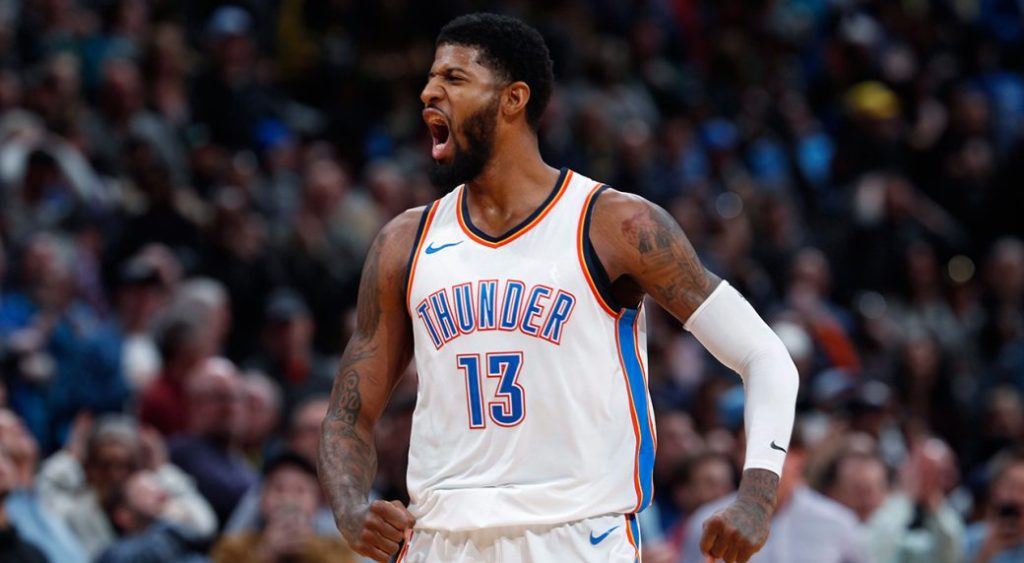 Deciding on just three frontcourt players for the West was by far the toughest decision I had to make while completing these rosters. LeBron James, Anthony Davis, Paul George, Kevin Durant, and Nikola Jokic are all having outstanding seasons. The two that won't be selected as starters are more deserving than either backcourt player chosen in the East. The first player I eliminated was LeBron, simply because he's only played 34 games while the other four players have played over 40. Nobody's stats stand out over anybody else's, so LeBron's lack of availability gets him a spot on the All-Star team's bench. Assigning one of Durant, George, Jokic, and Davis to the bench was extremely difficult. Durant is averaging his most points ever in a Warriors uniform, while also closing in on a 50-40-90 shooting season. Jokic is just about averaging 20 points, 10 rebound, and 8 assists, which is unheard of for a seven-footer (he would be the first player with those averages since Wilt Chamberlain). Paul George is shattering his previous career high of 23.7 points per game this year by leading the Thunder in scoring with 27 a game. George is also the early favorite to win Defensive Player of the Year. Davis has continued to increase his scoring average for a seventh consecutive season, while also posting a career high 13.3 rebounds per game. I chose to exclude Davis for one reason. Davis's team is currently 22-26 and ranked 12th in the West. Compare that to Durant (33-14, 1st), Jokic (31-15, 2nd), and George (29-18, 3rd) and Davis is the odd man out.

Reserves:
G – Damian Lillard
G – Russell Westbrook
F – Anthony Davis
F – LeBron James
F – Karl-Anthony Towns
UTIL – Rudy Gobert
UTIL – Jrue Holiday

Reasoning:
To me, six of the seven reserve spots in the West should be considered locks. I already mentioned Anthony Davis and LeBron James above and if they aren't named as a starter than they'll definitely be listed as a reserve. I also mentioned Russell Westbrook above and how he is having a terrible shooting season so far. While Westbrook shouldn't be a starter due to his poor shooting, he's still averaging over 20 points, 10 rebounds, and 10 assists per game. Any player averaging a 20-point triple double on a top-3 seed team is a lock to make the All-Star team. Damian Lillard is another lock, currently leading Portland in scoring and assists and he's led his team to a top-4 seed thus far. Karl-Anthony Towns is my fifth lock and it's simply for his play since Jimmy Butler was traded. Since December, Towns is averaging over 23 points, 12 rebounds, and 2 blocks per game. He's been the only consistent starter for Minnesota and he's kept them in the hunt for a playoff spot, currently sitting 2.5 games out of the eighth seed. My final lock is Rudy Gobert. While Gobert is the only player I selected in the West that's scoring less than 20 points per game, he should still be a lock to be an All-Star. He is currently averaging 15 points and 13 rebounds per game on 66% shooting, while also anchoring Utah's defense every night. When Gobert has been on the floor, Utah has allowed 100.3 points per 100 possessions, just about four points less than the best defensive team in the NBA. Defense isn't always sexy, but Gobert should be a lock.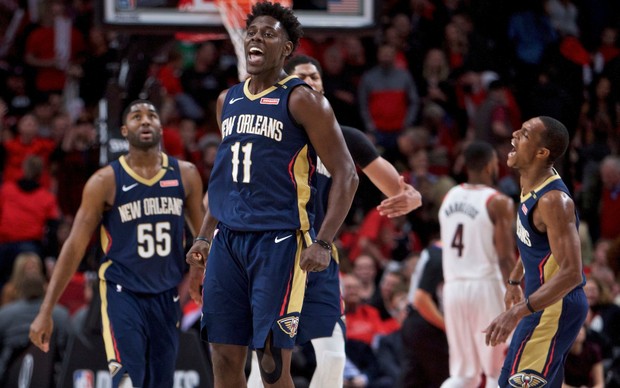 After six locks, I've been left with one spot to fill. I ended up deciding between Jrue Holiday, Luka Doncic, Mike Conley, and LaMarcus Aldridge. All four deserve to be All-Stars, and all four probably would be if we didn't separate the All-Star selection process into conferences (see below). Doncic is the youngest of the four and he's averaging the least amount of points of the four as well. While he is Dallas' primary playmaker and is averaging 5.3 assists per game, he's not yet on the same playmaking level as Conley and Holiday. That eliminates Doncic. Aldridge is having an outstanding year, continuing to increase his assists per game for the fourth consecutive season in a Spurs uniform. The nock on Aldridge, however, is that the Spurs play great basketball when he's not on the court. When Aldridge and DeRozan sit (the two players on San Antonio who have recently been All-Stars) the Spurs are +120 overall this season. Compare that to when both players play together and they are a total of +8. When Aldridge plays without DeRozan, or vice versa, they are -21. The Spurs don't necessarily win games because of Aldridge and that's why I couldn't give him the final All-Star spot in the West. That left me with Conley and Holiday. Both are the primary backcourt playmaker for there respective teams and they are both usually tasked with guarding the opposing teams best backcourt player because of their outstanding defense. The Grizzlies and Pelicans are only separated by three games in the standings and both aren't currently in the playoffs, so I couldn't use that as a reason to put one player in over the other. The main difference between Holiday and Conley are their numbers. Conley is averaging 20 points, 6 assists, and 1.3 steals per game, while Holiday is averaging 21 points, 8.1 assists, and 1.6 steals per game. Edge Holiday.

Just missed the cut (Possible injury replacements):
Mike Conley, LaMarcus Aldridge, Luka Doncic, Donovan Mitchell, Klay Thompson, Clint Capela, Jusuf Nurkic, DeMar DeRozan, Tobias Harris, Danilo Gallinari, De'Aaron Fox, Devin Booker, Derrick Rose, Montrezl Harrell
24 NBA All-Stars regardless of conference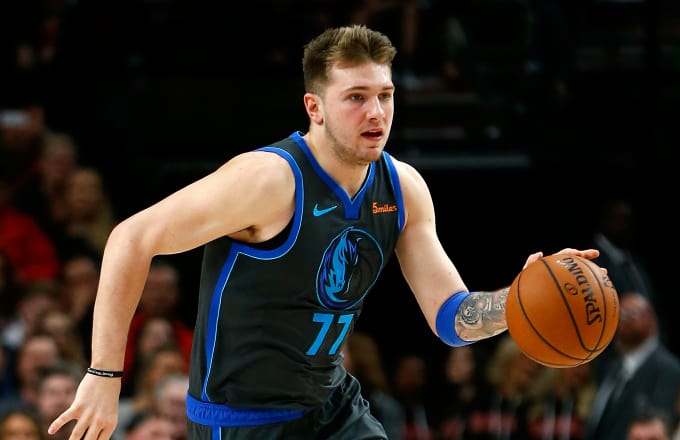 Just for fun, I will list who I think deserves to be an All-Star this season if the choosing process ignored conferences and positions. I then simulated an All-Star draft with the top-2 players as the captains.

Starters
1. James Harden
2. Giannis Antetokounmpo
3. Paul George
4. Kawhi Leonard
5. Nikola Jokic
6. Joel Embiid
7. Kevin Durant
8. Stephen Curry
9. Anthony Davis
10. LeBron James

Reserves
11. Damian Lillard
12. Kyrie Irving
13. Karl-Anthony Towns
14. Russell Westbrook
15. Rudy Gobert
16. Kemba Walker
17. Bradley Beal
18. Ben Simmons
19. Blake Griffin
20. Nikola Vucevic
21. Jrue Holiday
22. Mike Conley
23. LaMarcus Aldridge
24. Luka Doncic

West Representatives: 15
East: Representatives: 9

Dream All-Star Draft
Harden selects first, and then they continue to draft using a snake draft format.

| | |
| --- | --- |
| Team Harden | Team Antetokounmpo |
| James Harden | Giannis Antetokounmpo |
| 1. Kevin Durant | 2. LeBron James |
| 4. Anthony Davis | 3. Kawhi Leonard |
| 5. Stephen Curry | 6. Paul George |
| 8. Nikola Jokic | 7. Joel Embiid |
| 9. Russell Westbrook (1st Reserve Pick) | 10. Kyrie Irving |
| 12. Ben Simmons | 11. Karl-Anthony Towns |
| 13. Bradley Beal | 14. Damian Lillard |
| 16. Kemba Walker | 15. Rudy Gobert |
| 17. Blake Griffin | 18. Mike Conley |
| 20. Nikola Vucevic | 19. Jrue Holiday |
| 21. LaMarcus Aldridge | 22. Luka Doncic |
COMMENT BELOW WHO YOU THINK WOULD WIN
Team Harden or Team Antetokounmpo?

| | |
| --- | --- |
| Team Harden | Team Antetokounmpo |
| Starters | Starters |
| James Harden | Giannis Antetokounmpo |
| Stephen Curry | Paul George |
| Kevin Durant | Kawhi Leonard |
| Anthony Davis | LeBron James |
| Nikola Jokic | Joel Embiid |
| Bench | Bench |
| Russell Westbrook | Kyrie Irving |
| Bradley Beal | Jrue Holiday |
| Kemba Walker | Mike Conley |
| Ben Simmons | Damian Lillard |
| Blake Griffin | Luka Doncic |
| LaMarcus Aldridge | Karl-Anthony Towns |
| Nikola Vucevic | Rudy Gobert |