MLB Preview: AL Central
February 20, 2017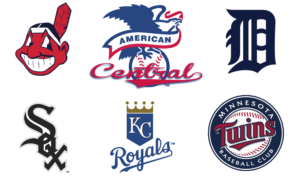 Cleveland Indians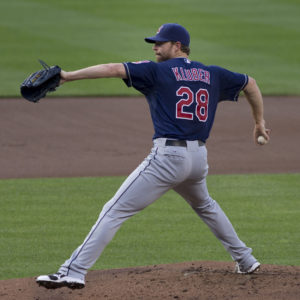 Who would have thought the Indians would represent the AL without Danny Salazar or Carlos Carrasco? An incredible run past the Boston Red Sox and the Toronto Blue Jays saw the Indians lose only one game in the American League Playoffs.  Now the Indians have mostly the playoff roster they had last year and they add back in a healthy Salazar and Carrasco plus star Edwin Encarnacion and former All-Star Michael Brantley, who was out all of last year with a shoulder injury.  In front of the podium on Friday, new slugger Edwin Encarnacion explained his decision to go to the Indians came down to his belief that it gives him "the opportunity to win the World Series." Not that Toronto did not, but it is hard to argue anyone can be more of a favorite than the Indians going into this year.  The Sox stole much of the show this offseason with the Chris Sale acquisition, but the Indians deserve to be as heavily favored as Boston or the Cubs for that matter.  Throughout both series' against high powered offenses in the AL playoffs, their pitching was able to keep the top hitting of the Sox and the Jays at bay.  Andrew Miller proved he is the best reliever in baseball, capable of being used as a Swiss army knife weapon in whatever needed situation.  With top tier weapons in the bullpen, a rotation among the best in the whole MLB, and a lineup with definite starpower, the Indians are going to be even better than last year.
Projected Rotation: Corey Kluber, Carlos Carrasco, Danny Salazar, Trevor Bauer, Josh Tomlin
Projected Lineup: Carlos Santana (DH), Francisco Lindor (SS), Jason Kipnis (2B), Edwin Encarnacion (1B), Michael Brantley (LF), Jose Ramirez (3B), Tyler Naquin (CF), Lonnie Chisenhall (RF), Yan Gomes (Catcher)
Projected Key Bullpen Pieces: Cody Allen (Closer), Andrew Miller, Bryan Shaw, Boone Logan
Minnesota Twins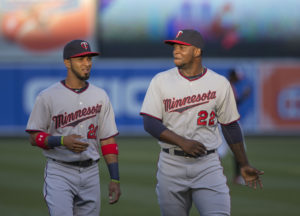 The Twins have 4 of the top 100 prospects in baseball in their system, not to mention some good young position players with potential already in the majors.  In fact, it seemed likely that the Twins were building a fantastic infrastructure of young talent, one that could have made some noise as early as this year.  When Jose Berrios, Max Kepler, and Byron Buxton got their chance, however, they were massive disappointments. Berrios and Buxton were surrounded with enormous hype, both ranking in the top 20 on MLB.com's top 100 prospect list of 2016.  In 2016 they stunk up the diamond, Berrios with an 8.02 era and Buxton finishing with a final average of .225.  Even power hitting Miguel Sano, ended up with a dismal .236 average after hitting around .270 the year before.  Is this an internal issue with developing talent? For years former GM Terry Ryan pieced together good talent amidst a low payroll. Recently this has not been the case, but don't be surprised if at least one of their young players turns it around and blossoms.  In the future, Twins fans should be excited for two young lefties in Tyler Jay and Stephen Gonsalves to make the jump to the Show. This year  looks to be dreadful though.  With possibly the worst rotation in baseball and a lineup with only a few bright spots, the Twins will be at the bottom of the AL Central again.
Projected Rotation: Ervin Santana, Hector Santiago, Kyle Gibson, Phil Hughes, Jose Berrios
Projected Lineup: Brian Dozier (2B), Jorge Polanco (SS), Joe Mauer (1B), Miguel Sano (3B), Max Kepler (RF), Kennys Vargas (DH), Byron Buxton (CF), Eddie Rosario (LF), Jason Castro (Catcher)
Projected Key Bullpen Pieces: Brandon Kintzler (Closer), Glen Perkins (Closer but could open year on DL), Trevor May
Chicago White Sox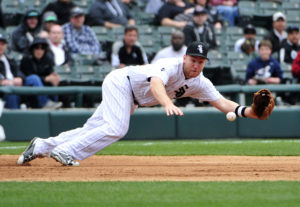 While the city of Chicago is riding high after that epic World Series last year, the White Sox are bracing themselves to be one of the worst teams in baseball in 2017. They have been stuck in mediocrity for the past decade, always just enough in contention to discourage the front office from tearing down and starting from scratch. That changed this offseason, as the White Sox went all in for their future. They dumped Chris Sale and Adam Eaton for a boatload of high-end prospects, including the #1 overall prospect in Yoan Moncada.  Adam Eaton fetched the White Sox Lucas Giolito and Reynoldo Lopez, two elite pitching prospects that are expected to contribute to the rotation this year. The White Sox have more pieces to trade this season (Jose Abreu, David Robertson, Todd Frazier, Jose Quintana), so the thought of their farm system getting even stronger is formidable. On offense this year, don't expect this team to put up gaudy run totals. Their lineup has two bright spots in Abreu and Frazier, but they might be changing uniforms some time this season. There will be a heavy dose of Tim Anderson this season, the young shortstop who is likely here for the long term. Also, keep an eye on Carlos Rodon in the rotation, who is a few adjustments away from becoming the next young stud pitcher and a leader for the new era Chicago team. Carson Fulmer and Reynoldo Lopez will continue to develop – likely in the bullpen – on their path to being key pieces of the future rotation. While the White Sox will be battling with the Twins for the cellar of the AL Central this year, the fans should look to the future with plenty of excitement as their young players turn into superstars.
Projected Rotation: Jose Quintana, James Shields, Carlos Rodon, Miguel Gonzalez, Lucas Giolito
Projected Lineup: Tim Anderson (SS), Yoan Moncada (2B), Melky Cabrera (OF), Jose Abreu (1B), Todd Frazier (3B), Brett Lawrie (DH), Avisail Garcia (OF), Omar Narvaez (C), Charlie Tilson (OF)
Key Bullpen Pieces: David Robertson (Closer), Nate Jones, Carson Fulmer, Reynoldo Lopez
Kansas City Royals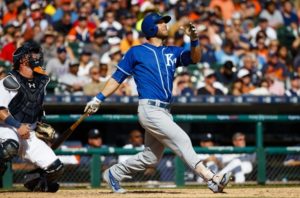 The Royals always come into the year highly underrated, but then go on to exceed expectations. This mold held true up until last year, as Kansas City fell beneath .500 and the defending World Champs missed the playoffs. This year, the Royals are not expected to be legitimate contenders based on the many question marks in their rotation. Most of the core lineup is still intact – Hosmer, Moustakas, Perez, Cain, Gordon, Escobar – but the loss of Kendrys Morales in free agency will leave a big hole in the lineup. The Royals hope Jorge Soler, acquired through the Wade Davis trade, will be that that 30-plus home run bat they need. Even if that doesn't pan out, the offense should remain a strength for this team. The rotation, however, suffered a tragic hit with the death of Yordano Ventura this offseason – a cornerstone for this franchise's future. Danny Duffy, a converted reliever, is now the ace of the staff. The back 3 starters for the Royals all have huge question marks, both talent and health related. The Royals' stellar defense should provide a little boost to the pitching staff, but it can't overcome a blatant lack of talent. Without a viable pitching staff, Kansas City won't be able to come near the Indians atop the AL Central. There are too many complete teams in the AL that will fight for the Wild Card, as well. The Royals will find themselves to be out of contention for the playoffs entirely. Expect around a .500 record, with a healthier offense but an anemic rotation.
Projected Rotation: Danny Duffy, Ian Kennedy, Jason Hammel, Nate Karns, Jason Vargas
Projected Lineup: Alcides Escobar (SS), Mike Moustakas (3B), Lorenzo Cain (OF), Eric Hosmer (1B), Jorge Soler (OF), Alex Gordon (OF), Salvador Perez (C), Brandon Moss (OF), Raul Mondesi (2B)
Key Bullpen Pieces: Kelvin Herrera (Closer), Joakim Soria, Travis Wood, Kyle Zimmer
Detroit Tigers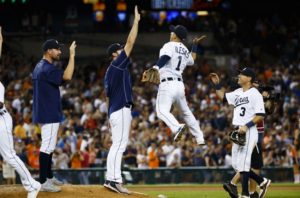 The Tigers are an old team – and should be past their prime – but find themselves in the running for a Wild Card spot almost every year. Last year, the Tigers saw a resurgence from a number of players. Justin Verlander was one of the best pitchers in baseball, posting a 3.04 ERA with 254 strikeouts looked like his old dominant self. 34-year-old Ian Kinsler popped 28 home runs, and 38-year-old Victor Martinez put up a .289 batting average with 27 home runs of his own. Detroit's lineup, if they can remain healthy, is a force to be reckoned with. Miguel Cabrera is still an elite bat in the heart of that lineup, and is dependable as ever as long as his health holds up. The pitching staff behind Verlander features AL Rookie of the Year Michael Fulmer, who will build on his stellar first year. Keep an eye on Daniel Norris at the back of the rotation: he is a young, post-hype prospect that showed signs of dominance in the short span of time that he was healthy. In the bullpen, the Tigers will look to 35-year-old Francisco Rodriguez. If he can delay the inevitable decline with age by a year or two, K-Rod will have to ability to push the Tigers into the postseason. The window for the Tigers is closing, and their farm system is one of the worst in baseball (@ Dave Dombrowski). This doesn't mean the Tigers are not a dangerous team right now; expect them to be at the front of the Wild Card race, jockeying with the Astros/Rangers for that top spot. It may surprise many people to see the success of the 2017 Tigers, but it should not. They have a complete, veteran squad capable of putting up big offensive numbers and winning pitching duels.
Projected Rotation: Justin Verlander, Michael Fulmer, Jordan Zimmerman, Daniel Norris, Anibal Sanchez
Projected Lineup: Ian Kinsler (2B), JD Martinez (OF), Miguel Cabrera (1B), Victor Martinez (DH), Justin Upton (OF), Nick Castellanos (3B), Tyler Collins (OF), James McCann (C). Jose Iglesias (SS)
Key Bullpen Pieces: Francisco Rodriguez (Closer), Justin Wilson, Shane Greene, Matt Boyd
Written by Will McGuinness and Matt Loehle