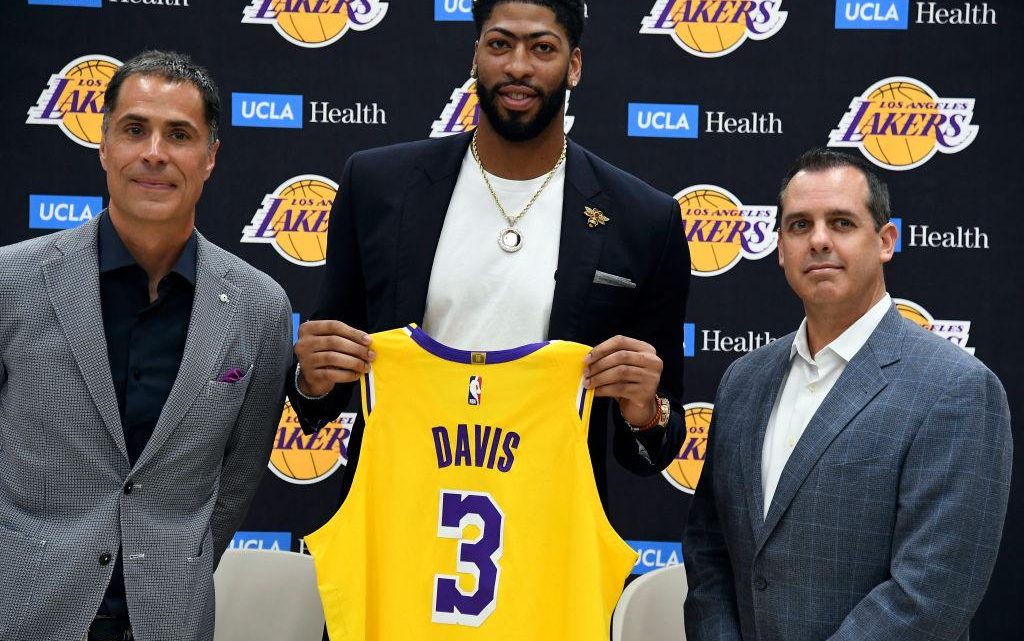 Los Angeles Lakers 2019-2020 Season Outlook
August 29, 2019
By: Zach Ruff, Basketball Analyst
Our team by team offseason analysis here at Tailgate Sports continues to roll on. This time we'll be breaking down the offseason of everybody's favorite, the Los Angeles Lakers.
Key Additions: Anthony Davis, Danny Green, Quinn Cook, Avery Bradley, Dwight Howard, A Coaching Staff
Key Subtractions: Lonzo Ball, Brandon Ingram
Draft: Talen Horton-Tucker
Everyone thought the Lakers would have the most exciting offseason this year, but the Clippers and Rockets made sure to keep things interesting. The Lakers traded their young core of Ball and Ingram for at least one season of Anthony Davis. Davis coupled with Lebron James and significant cap space led to a flurry of moves that set L.A. up for a massive improvement on the past several seasons. Are these moves enough to take the Lakers over the top in the West and compete for the title? Absolutely they are.
The window on Lebron's championship contending days is closing (allegedly) and the Lakers are clearly in "win now" mode, similar to where they were at the end of Kobe Bryant's career. The more things change, the more they stay the same, with the team adding Dwight Howard once again to hopefully get over the hump. Dwight may be a shell of his Orlando Magic self; however, he brings above average rebounding ability and exceptional defense to a team with more than enough firepower. The Lakers also hoped to shore up their shooting woes by adding NBA Champion Danny Green and Avery Bradley, who should also be able to focus on his defensive efforts. Returning Lakers Kyle Kuzma, Javale McGee, and Rajon Rondo will look to build on what amounted to a disappointing season last year finish what they started. Expect a sixth-man of the year award from the Lakers, should Lou William's streak come to an end.
Final Outlook on the Los Angeles Lakers
The Lakers will face significant competition in the Western Conference in the 2019-2020 season. Adding as many new pieces as they have will not make things easy in the short term. Luckily, the entire team, with a few exceptions (Jared Dudley, KCP) are above average at their positions and several have won championships. Can they come together for the common goal and raise another banner the Clippers will have to cover during their games? Absolutely they can. Final outlook, 60-22, 2019-2020 NBA Champions. Don't @ me.