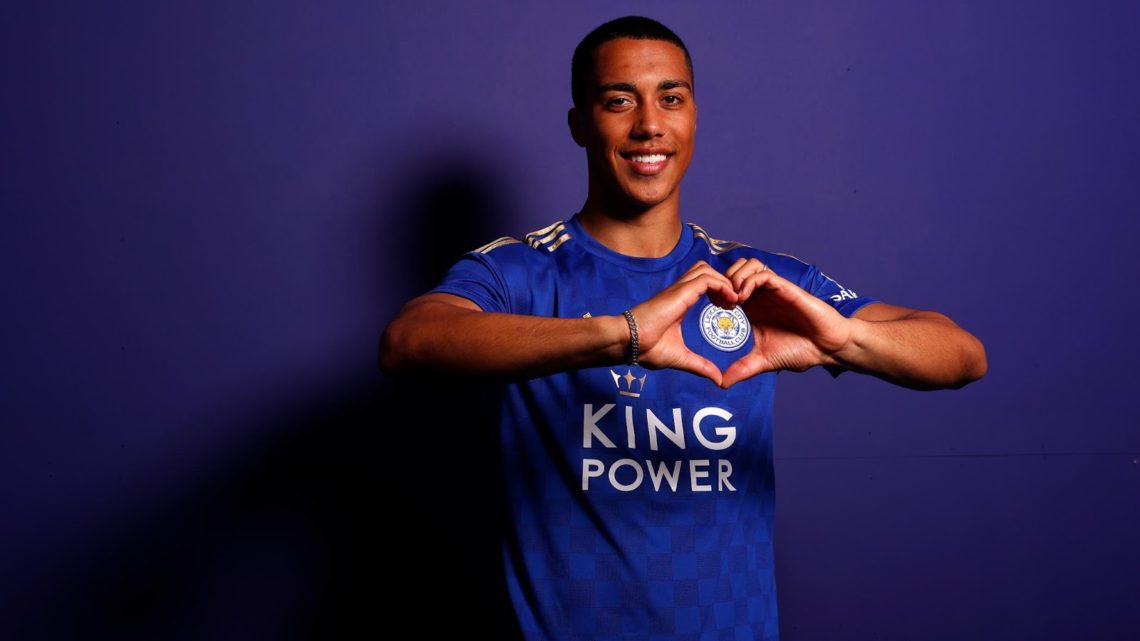 Leicester City Are Staking Their Claim In The Top Six
July 10, 2019
By: Cory Vega, Soccer Analyst
On Monday July 8th, Leicester City secured the permanent signing of Youri Tielemans from AS Monaco for a club record £40m. The very promising 22 year old Belgian midfielder was known to have caught the eye of Manchester United, as they saw him as the primary replacement for the troubled Paul Pogba, who is steadily approaching his exit from United. Tielemans had smashed all expectations and then some by racking up three goals and five assists in just 13 games under Brendan Rodgers. With Tielemans commiting to Leicester over the highly prestigious yet troubled Manchester United, Leicester continue to make strides to make a solid claim for either the 7th or 6th spot in the Premier League, spots that would see them return to European competition ever since their maiden voyage in the Champions League following their fairy tale Premier League winning campaign in the 2015-2016 season. It also shows how valued Leicester is now compared to some of the troubled elites such as United and Arsenal. This is just a few days after Leicester secured Newcastle United's top scorer Ayoze Perez for £30m as vital coverage for Jaime Vardy. The special thing is, Leicester aren't done yet. According to various unnamed sources, Leicester City were interested in Marseille winger Florian Thauvin among other players. Leicestershire Live confirmed no official bid has been submitted but it is well known the interest is there. Thauvin would be a snazzy buy for the Foxes, knowing how much he has progressed since leaving Newcastle and the impact he has had in Ligue 1. Leicester do face the probability they lose coveted center back Harry Marguire. The Foxes are determined in making Manchester United pay close to £85m for the English defender, so if they lose him, they would make a very handsome profit. They even have high quality replacement options at the ready, such as Burnley center back James Tarkowski, who even has a similar playing style to Maguire. Leicester still have some time to make some impact signings such as Thauvin, and they even have the depth to sell a few players such as failed experiments Islam Slimani and Adrien Silva to fund such moves. It remains to be seen what extra signings they will make but already Leicester have made a statement of intent this summer.
Rodgers has tailored the squad to his liking, and is continuing to do so in this transfer period. He's even plotting to claim a few of his ex Celtic players such as midfielder Callum McGregor. Last season, the Northern Irish manager replaced the overall ineffective and timid Claude Puel during the second half of the season. He had a massive influence on City towards the end of the season, garnering five wins from their last eight games and rekindling the fire within Jamie Vardy, who scored 10 goals in his last 10 games. His tactics fully supported the cast around him, as he sought out to get Vardy the ball and let his pace terrorize defenders much like he did in 2015-2016. He gave the creative keys to James Maddison as he served as a hybrid number 10, beating defenders with his neat and tidy dribbling. His love for creative, energetic fullbacks is well known, and Ben Chillwell and Ricardo Pereria are among the best in the Premier League in that regard. Wilfred Ndidi and Tielemans were a strong midfield pairing. Ndidi, who led the Premier League in successful tackles, would stay back and rove the midfield while the playmaker Tielemans would look for a key pass. He instilled a certain aggression into the team, and it flat out terrified opponents, such as in Leicester's thumping of Arsenal 3-0. One thing that bodes well for Leicester's future is Rodgers's keen eye for youth and development. Harvey Barnes, Tielemans, Maddison, Chilwell, and Demari Gray have already showcased their talents for the first team but their potential is sky high, especially for the likes of Tielemans, Maddison, and Barnes. He will look for steady progression from the younger lads as the season rolls on. The momentum he and the team created at the end of last season was massive, and they are in the driver's seat to make a substantial leap next season at the expense of the established elite. Times are truly changing in the Premier League.

This upcoming Premier League season figures to be a very promising one for the Foxes. They have found a proper manager ever since Claudio Ranieri and boast one of the most talented and youthful teams in all of the Premier League. Looking at teams like Arsenal and Manchester United, they are losing star after star, and are looking as vulnerable as ever. Star figures like Mesut Özil and Paul Pogba look to be out the door, which would weaken the two disgraced giants considerably. Aaron Ramsey and Ander Herrera have already left for free, which serves as a slap to the faces of those who supported them and saw how truly important they were for their respective clubs. Poor transfer recruitment, scouting, and spending (or lack thereof) are dooming them even further. The fact Leicester stepped up and snubbed United for one of the hottest prospects in all of Europe is a statement that Leicester is more than ready to step into the reigns of the elite. When one rises, another falls. That could easily happen this year as Leicester look to stake their claim in the top six. It wouldn't be the first time Leicester City capitalized on the failures of the elite. Do you think Leicester will finish at least 6th and claim a ticket to the Europa League? Or will they fall short? Leave a comment and tell me what you think.