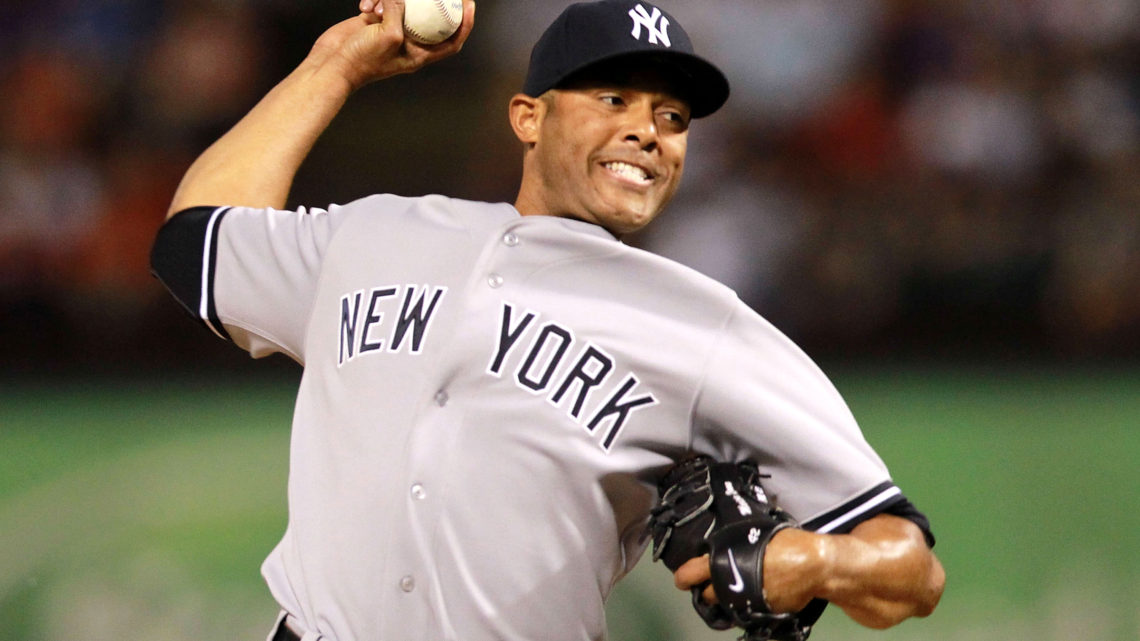 Justin Raley's 2019 Hall of Fame Ballot
January 3, 2019
By: Justin Raley, MLB Analyst
We are getting to the time of the year where you will start to see different baseball writers put out their official MLB Hall of Fame ballot. Members of the Baseball Writers' Association of America (BBWAA) get to select 10 players that are put on the ballot to be elected into the Hall of Fame. In order to be eligible to be elected, a player must have played for 10 seasons, must be retired for 5 seasons, and a screening committee must approve the player's worthiness (there are other rules, but these are the major ones) To be elected into the Hall of Fame a player must receive at least 75% of all ballots cast and in order to stay on the ballot, a player must receive 5% of the vote. As far as my ballot goes, you will notice that I did not include PED users (Barry Bonds, Roger Clemens, etc.) I don't believe that steroid users belong in the Hall of Fame since they cheated the game. The only player on my ballot who had any run in with these drugs is Andy Pettitte. He admitted that he used HGH in 2002 to come back quicker from an elbow injury. I give him a slight pass in that regard. The votes in the real election don't get ranked, but in my ballot I have ranked the players from 1-10 (all deserving but 1 being most deserving in my eyes and so on).

Mariano Rivera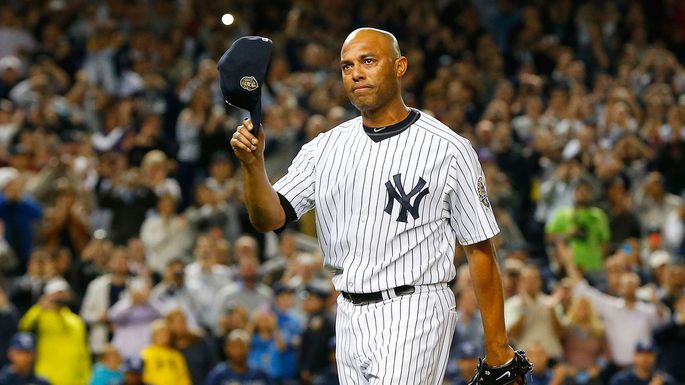 This is a given. Mariano Rivera is the greatest closer of all time and he is Major League Baseball's all-time saves leader. He had the nastiest cutter of all time and was able to master this one pitch to get anyone out at a rate that is unheard of.
2.21 career ERA
205 ERA+ (MLB Record)
652 saves (MLB Record)
1.0003 career WHIP (3rd all time)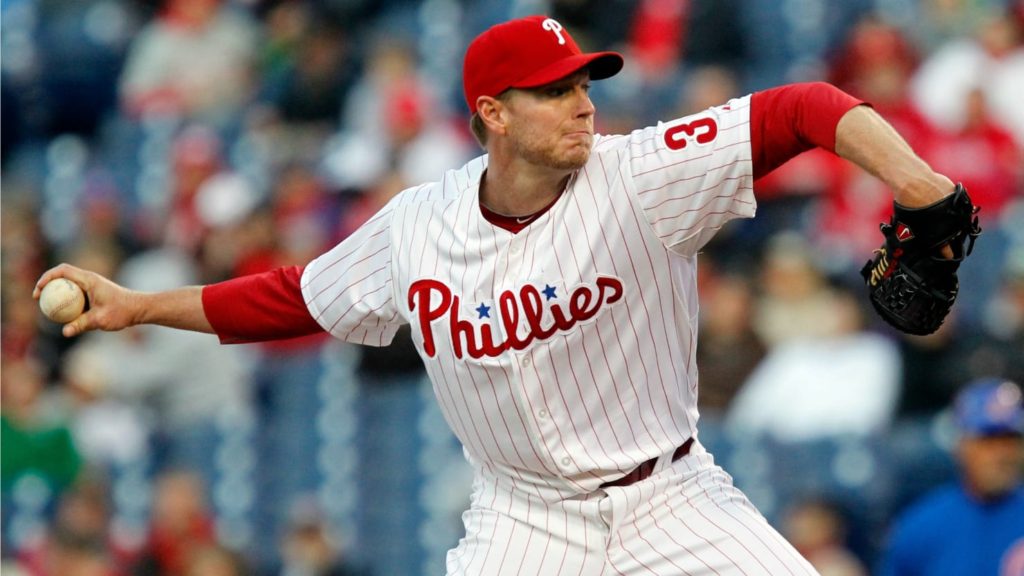 Halladay passed away in a plane crash on November 7, 2017. He was arguably one of the best pitchers of the last 25 years, Halladay was a monster on the mound. His career wasn't always easy though. After his first 57 major league appearances (33 starts), he had a 5.77 ERA and a 139 to 123 K/BB ratio. In 2000, he posted the worst single-season ERA of any pitcher with at least 50 innings pitched, with a 10.64 ERA. Because of this horrid start, he was sent down to Class A to work on his delivery. He developed a three-quarter arm slot and worked on pitchers with more sink. The rest is history.

In Toronto (8 seasons):
3.13 ERA
1,260 to 307 K/BB ratio
2003 Cy Young Winner (22-7 with a 3.25 ERA) (also finished 2nd, 3rd, and 5th (twice))
9 complete games (Including the first extra inning shutout since 1991)
In Philadelphia (2 fully active seasons (2 others limited to injury)):
2.40 ERA
439 to 65 K/BB ratio
14.4 fWAR
2010 Cy Young winner (Threw a perfect game on May 29 and a postseason no-hitter in the postseason, just the second pitcher to do so)
Second for Cy Young in 2011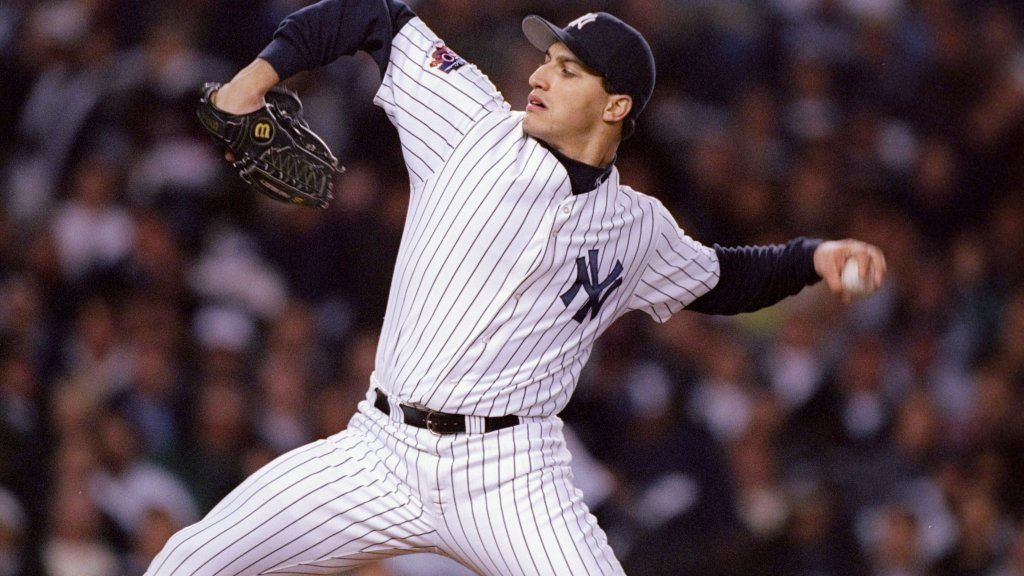 This was the one player I had on my ballot that had a run in with steroid allegations. I decided to put Pettitte in because I truly, believe his HGH usage was for injury recovery and I am sure many other players did this as well. If he would've used Performance Enhancing Drugs (PEDs) outright then he wouldn't be on my list. Aside from this nonsense, Pettitte had, in my opinion (along with many others), the greatest left handed pickoff move ever. Also, during his first stint with the Yankees , from 1995-2003, he ranks 8th among all pitchers in fWAR (38.9), behind pitchers like Greg Maddux, Randy Johnson, and Pedro Martinez.
256-153 record
3.85 ERA
1.351 WHIP
2,448 Ks
5x World Series Champ, 2001 ALCS MVP
Top 6 in Cy Young voting 5 times
19-11 in the post season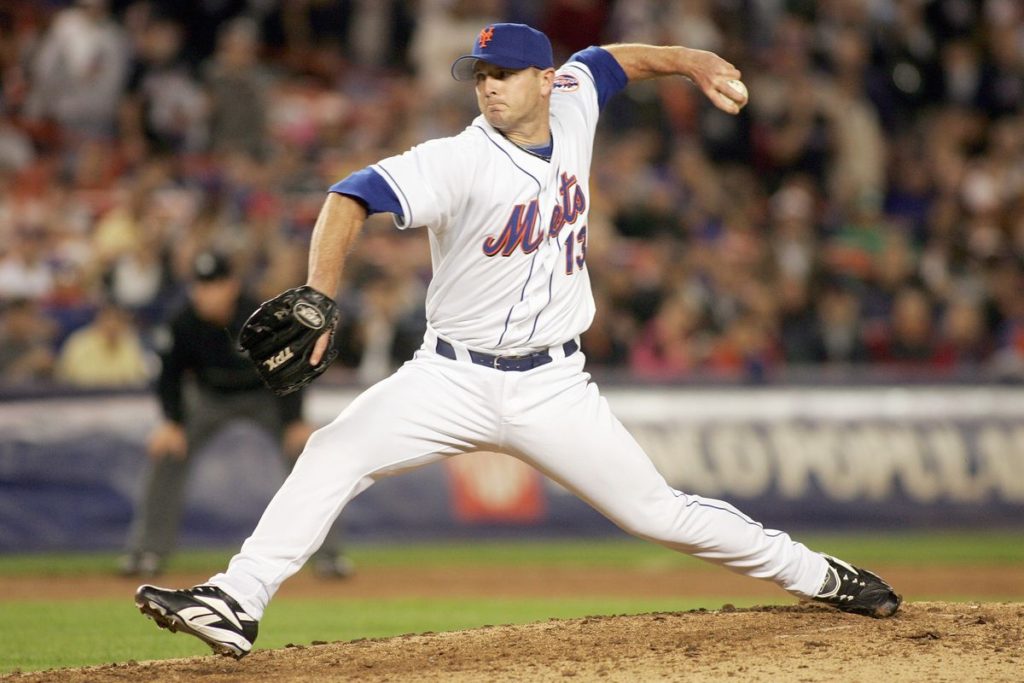 In my opinion, Wagner is the 3rd greatest closer of all time (behind Mariano Rivera and Trevor Hoffman). Although, he doesn't get near the love and attention these guys do. His pitcher's WAR is comparable to Trevor Hoffman (who was elected to Hall of Fame in 2018) who played in more seasons, pitched in more games, and pitched more innings. Wagner (2.31) has a comparable ERA to Mariano Rivera (2.21) and a comparable WHIP (Wagner: 0.998 to Rivera 1.000). He struck out batters at a higher rate. In fact, his 11.9 K/9 and his 33.25 K rate is the best ALL TIME. Billy Wagner deserves to be in the Hall of Fame just as much as Trevor Hoffman did and as much as Mariano Rivera does.
16 seasons, 853 Games, 903 Innings
.184 batting avg. against
7x all star
422 career saves (6th all time)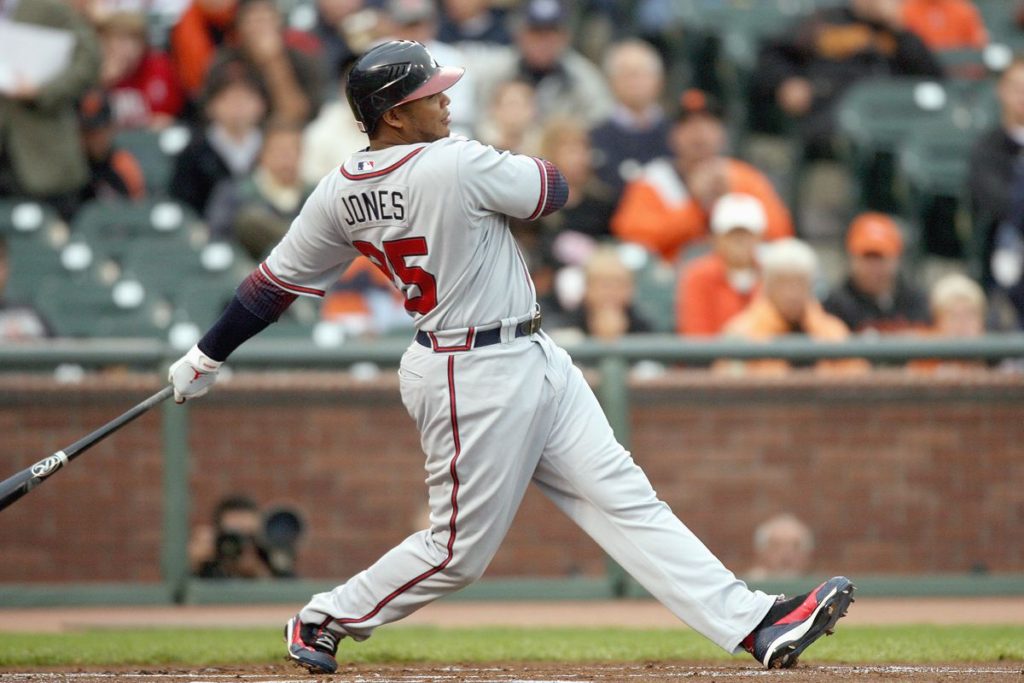 If you aren't a Braves fan, you may not appreciate all that Andruw did in Atlanta. We are talking about not only a monster at the plate, but possibly the greatest center fielder of all time. He propelled the Braves lineup of the late 1990s and early 2000s. Hitting behind Chipper Jones, he struck fear into opposing pitchers eyes and if you hit it anywhere near him in the outfield, he was going to catch it. In 2005, Andruw led the MLB with 51 homers and led the NL with 128 RBIs. From 1997-2007 (9 seasons), he averaged 35 HRs and 105 RBIs.
10 Gold Gloves
5x all star
434 career HR
1,289 RBIs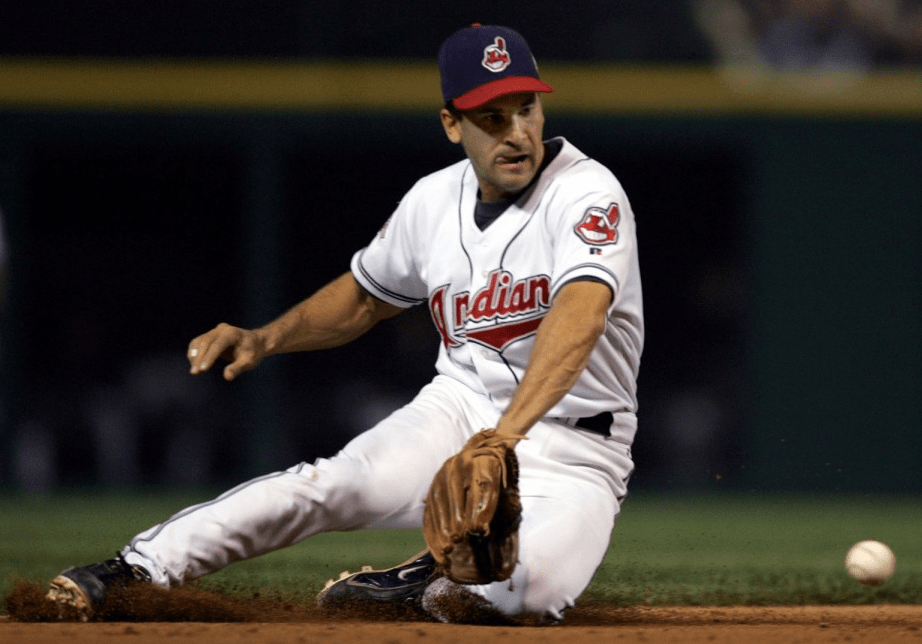 We go from talking about one of the best center fielders of all time, to the absolute BEST fielder of all time and someone who is definitely in the conversation of top shortstops ever. Visquel was a magician with the glove. You want to know how good he was? Watch Andrelton Simmons play defense and multiply that 10. He was that good. In the 24 seasons he played, he won 11 Gold Gloves. ELEVEN! As a shortstop. He deserves a spot in Cooperstown on his fielding alone, you don't even have to discuss his .272 career average and 2,877 hits.
11 Gold Gloves
2,877 career hits
1,445 runs scored
.272 career average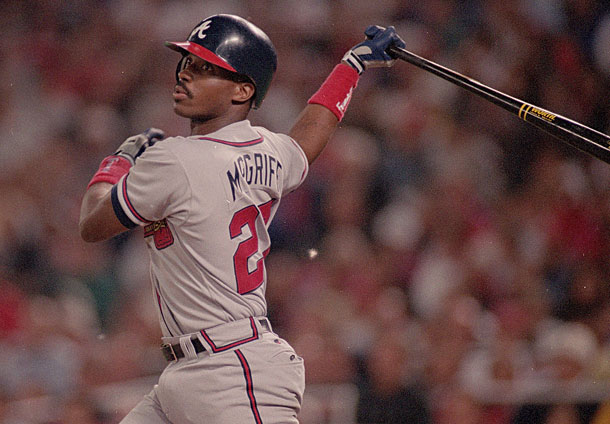 "The Crime Dog," as he was called, is one of the more unfortunate cases. Being one of the key players in the historical Braves seasons in the 90s, he fell victim to Baseball's highest-scoring era since the 1930s. He was the model of consistency in the 90s. In 1994, he hit 34 home runs, drove in 94 runs and had a 1.012 OPS. He finished 8th in the NL MVP voting, which was his 6th top 10 finish in 6 seasons. He maintained that level of consistency until he retired. In 1995, when he had a career total of 493 home runs, he would have been tied with Lou Gehrig for 15th all time. Although, when he actually retired in 2004, he had dropped down to 26th. He won 2 league home-run titles (1989, 1992). In the strike-shortened 1994 season, he finished with 34 HRs. That was his 7th consecutive 30-plus homer season, making him (at the time) only the ninth player to do so. From 1988 to 1994, McGriff placed in his league's top five in both home runs and OPS in each of those seasons. According to Elias Sports Bureau, only four other players have done so (Lou Gehrig, Mickey Mantle, Babe Ruth, and Mike Schmidt). He debuted in the same season as Barry Bonds, Mark McGwire and Rafael Palmeiro. Those three platers either failed a sanctioned test for PEDs admitted to using them, or were strongly linked to them throughout their careers. Through each player's age-30 seasons, McGriff ranked second only to Bonds in both home runs and Baseball Reference's WAR.
.284 career average
493 HR
1,550 RBIs
5x All Star
3x Silver Slugger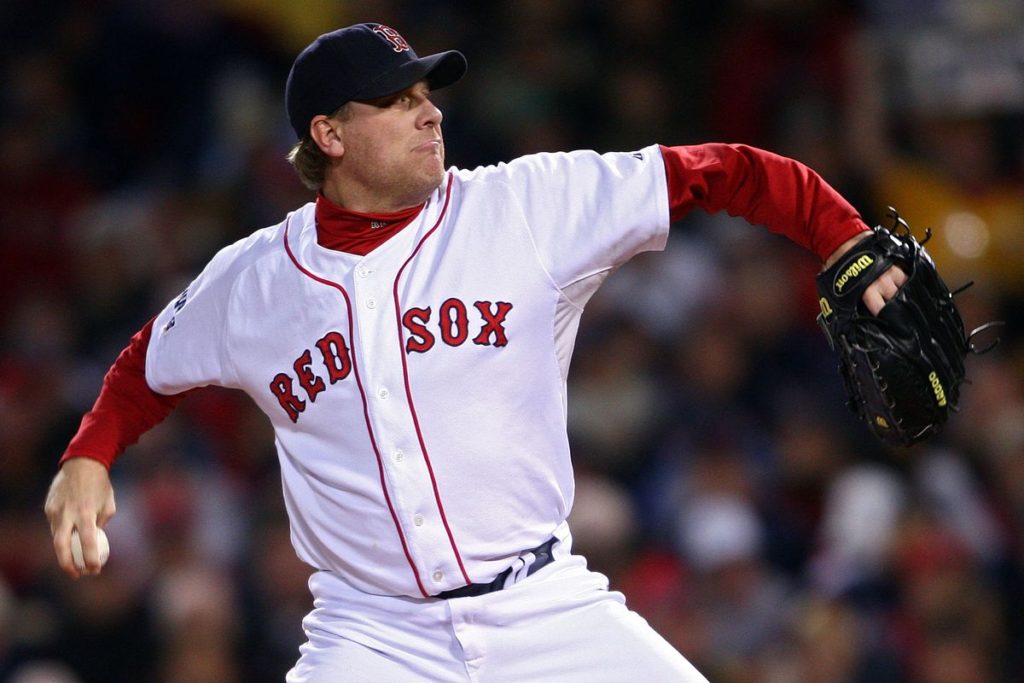 While some people may not like Schilling, you can't ignore one of the best post season performers of all time. He was 11-2 with a 2.23 ERA in nineteen postseason starts. His postseason ERA (2.23) is the 3rd best for a starter in postseason history. He has 216 career wins (which is 3 less than first ballet Hall of Famer, Pedro Martinez).  He led the league in wins in 2001 (in the NL) and in 2004 (in the AL). He led the NL in WHIP in 1992 (0.990) and 2002 (0.968). He also finished in the Top 10 in ERA in 9 different seasons. The craziest stat of all is that he led the National League in Complete Games 4 different times (1996, 1998, 2000, 2001), including a ridiculous FIFTEEN  complete games in 1998. He was an absolute horse on the mound.
216-146 career record
3.46 ERA
11-2 in the postseason
2.23 postseason ERA (3rd all time by a starter)
80.6 career WAR (26th all time for pitchers)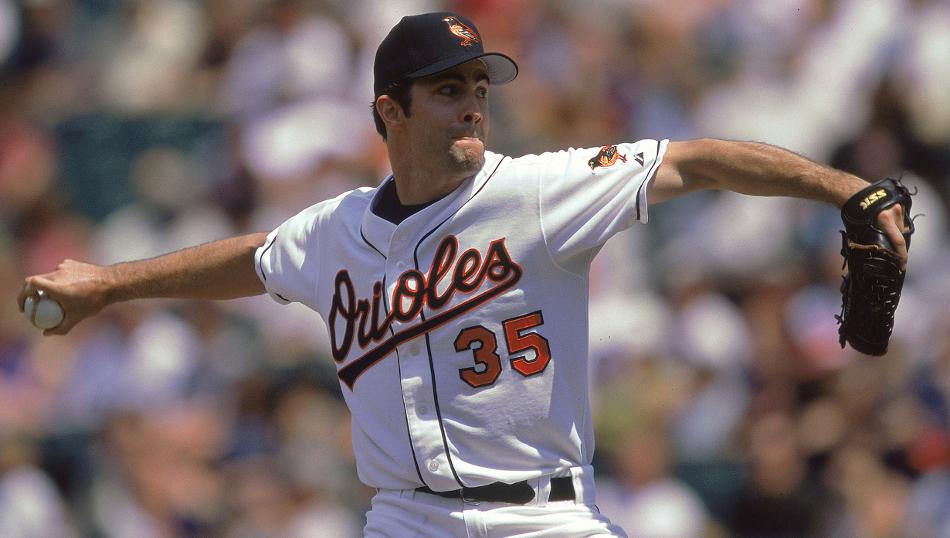 Along with Curt Schilling, Mike Mussina is one of the dominant (and CLEAN) pitchers of the Steroid ERA. In the 21 seasons from 1987 through 2007, Schilling (81) and Mussina (78) rank 5th and 6th respectively in WAR. Mussina had to carve through steroid laced lineups day in and day out. In doing so, he still was able to have a 3.68 career ERA and win 270 games. He sometimes gets lost among the crowd of pitchers during that time like Tom Glavine, Greg Maddux, John Smoltz etc.
270-153 career record
3.68 ERA
2,813 Ks
3.42 postseason ERA in 23 games
11 seasons in Top 10 for ERA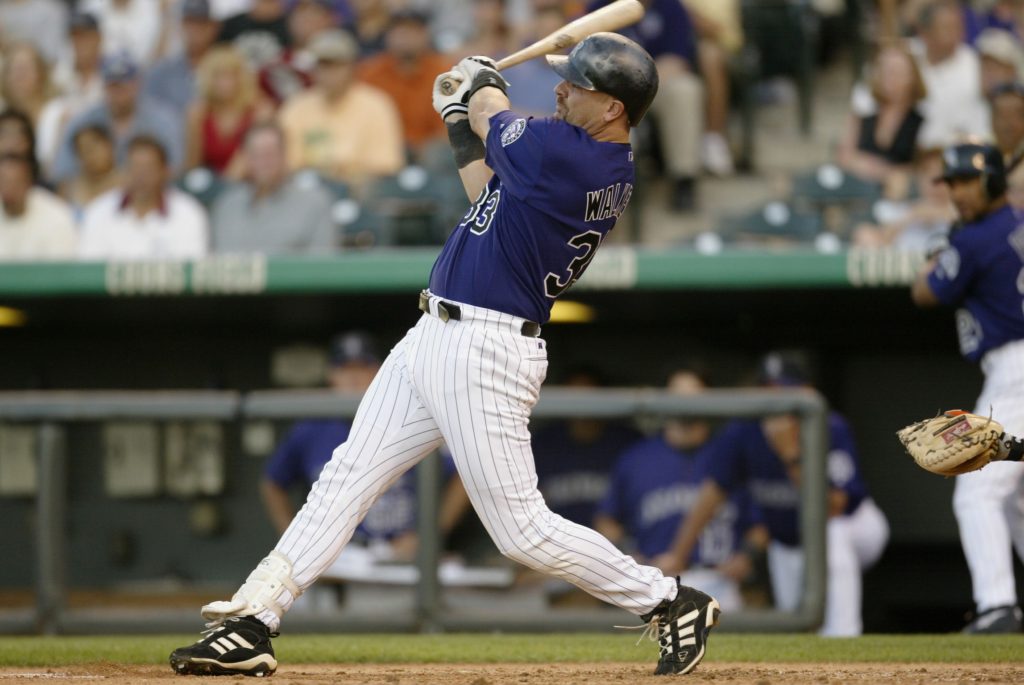 This is a name that gets forgotten a lot. Playing in Montreal and Colorado will get you in that position. In 17 seasons, Walker won an MVP (NL, 1997), three batting titles, three Silver Sluggers and seven Gold Gloves. His 72.6 career WAR, puts him behind only 40 Hall of Fame position players. He cleared the 4.0 WAR mark 10 times, the same as Reggie Jackson, Stan Musial, and Ken Griffey Jr. In 1997, he became one of 14 outfielders in history to produce at least 9.8 WAR. This guy was a hitting machine. From 1997-2002, he hit .366, .363, .379, .309, .350, and .338. That is insane. Some of you are probably thinking, this is all because he played in Colorado. Wrong. During his nine full seasons in Colorado, he had an .890 road OPS, and his career .865 OPS is 39th all time. With all these hitting stats, one can forget that he could run and had a cannon for an arm. Walker has 383 career home runs and 230 career stolen bases. Only 10 players in history have more of both. Also, he ranks 17th all time with 150 career assists from right field.
.313 career batting average
383 HRs
141 OPS+
3x batting champion
3x Silver Slugger
7 Gold Gloves
5x All Star