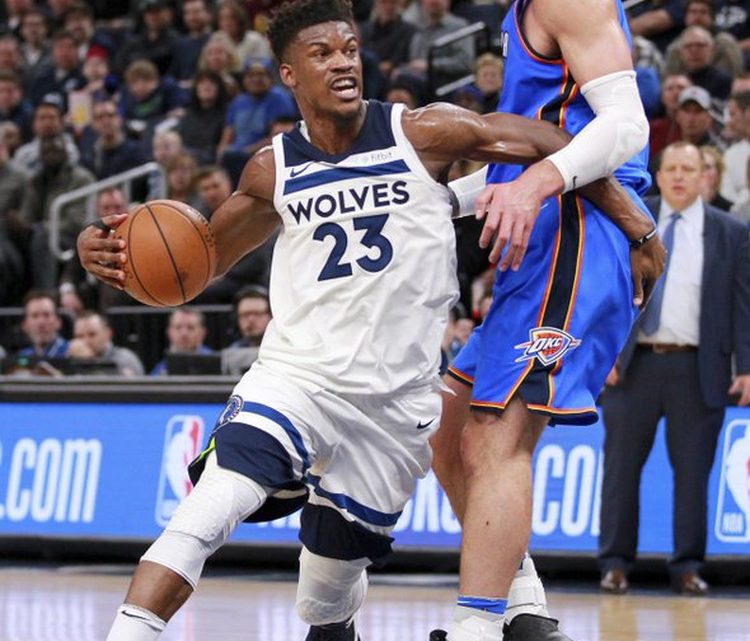 What are the Best Jimmy Butler Trade Destinations?
October 8, 2018
By Clifford Buck
With recent reports from Adrian Wojnarowski stating that a potential trade sending Jimmy Butler to the Miami Heat is falling apart, we need to take a look at the most likely destinations for the star player to land.
Favorites:
Los Angeles Clippers
Potential Trade: MIN sends SG/SF Jimmy Butler; LAC sends SF Tobias Harris, PG Patrick Beverley, SG Sindarius Thornwell
Timberwolves Outlook: The Timberwolves would be replacing Butler in the starting lineup with Tobias Harris. Harris could make up for most of the offense Minnesota would be losing in Butler, but not the defense. The Timberwolves would need Wiggins to develop into a lockdown defender to compensate for Harris' weak defense. Minnesota would be gaining excellent defense off the bench in Patrick Beverley and Sindarius Thornwell. Both can come in and make an immediate impact on the defensive side of the ball while one of Towns, Harris, or Wiggins continues to lead their offense.
Clippers Outlook: The Clippers would be losing arguably their most talented player in Tobias Harris, just to replace him with an even more talented player in Butler. Even with the addition of Butler the Clippers would most likely be lottery bound in a stacked Western Conference, but Butler would ultimately help attract another star player next summer.
Philadelphia 76ers
Potential Trade: MIN sends SG/SF Jimmy Butler; PHI sends SF Robert Covington, SF Wilson Chandler, 2019 1st round pick (via Sacramento)
Timberwolves Outlook: Robert Covington would bring the same kind of lockdown defense that Butler provides to Minnesota, but not the same kind of playmaking. Adding Covington to their starting lineup would allow Wiggins and Towns the opportunity to have complete control of the offense once again. The big part of the package the Timberwolves would be receiving is the Sacramento draft pick. With the Kings set for another terrible season in a stacked Western Conference, this pick could very likely end up being in the top-3.
76ers Outlook: Adding Jimmy Butler without losing Ben Simmons, Joel Embiid, and Markelle Fultz would make the 76ers a co-favorite to win the East along with the Boston Celtics. A starting lineup of Simmons, Fultz, Butler, Dario Saric, and Embiid would be easily one of the best in the NBA and should be successful enough to convince Butler to sign long-term next summer.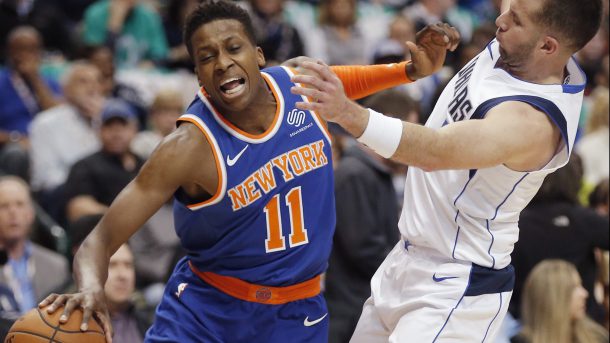 New York Knicks
Potential Trade: MIN sends SG/SF Jimmy Butler; NYK send C Joakim Noah, PG/SG Frank Ntilikina, 2019 1st round pick
Timberwolves Outlook: This trade has a lot to do with head coach Tom Thibodeau's obsession with obtaining players from his previous Bulls teams. The only realistic trades salary wise include Noah and his ridiculous contract. The Timberwolves would also be receiving young guard Frank Ntilikina who has a lot of upside but is still very raw developmental wise. Ntilikina and a lottery 1st round pick might not be enough for Minnesota, but this is the best deal the Knicks could offer without giving up Porzingis or rookie Kevin Knox.
Knicks Outlook: Jimmy Butler listed the Knicks as one of the teams he'd like to be traded to when he requested his trade. This doesn't mean the Knicks need to trade everything of value, outside of Porzingis, to obtain him. They should have learned when dealing for Carmelo Anthony that sometimes it could be better just to wait and sign a player in free agency. If the Timberwolves would agree to this deal then the Knicks should pull the trigger, but they should make sure to not trade too much for him.
Brooklyn Nets
Potential Trade: MIN sends SG/SF Jimmy Butler; BKN sends SF DeMarre Carroll, SF/PF Rondae Hollis-Jefferson, PG Spencer Dinwiddie
Timberwolves Outlook: The Timberwolves would be adding defense and athleticism in Hollis-Jefferson, a three-and-d wing in Carroll, and a solid playmaker in Dinwiddie. Jimmy Butler is essentially all three of these players put into one. Hollis-Jefferson and Dinwiddie would fit the timeline of Minnesota's other young players better than Butler and a lineup featuring Wiggins, Carroll, Hollis-Jefferson, and Towns could switch everything on defense and could run the floor with any team. Ultimately, however, the Timberwolves are more likely to get more value from another team.
Nets Outlook: Jimmy Butler must really want to live in New York. He listed the Knicks and the Nets as destinations he'd like to land when he's traded. The Nets shouldn't include D'Angelo Russell or Jarrett Allen in any trade and they like Caris Lavert too much to include him as well. If they can flip Carroll's expiring contract for Butler's, all while only giving up two young assets in Hollis-Jefferson and Dinwiddie then they need to make the trade. As with the Knicks, the Nets might be better off waiting for free agency next summer rather than trading all their assets for one star player.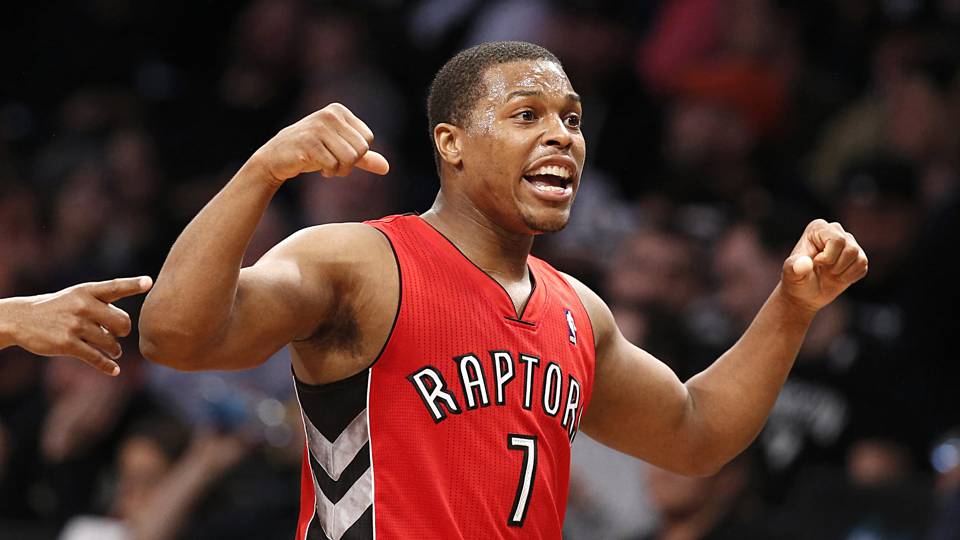 Toronto Raptors
Potential Trade: MIN sends SG/SF Jimmy Butler, PG Tyus Jones, C Gorgui Deng; TOR sends PG Kyle Lowry, SF Norman Powell, SF OG Anunoby
Timberwolves Outlook: Kyle Lowry would be arguably the best player the Timberwolves could obtain in a Butler trade. They'd have to move Gorgui Deng and Tyus Jones to make contracts work, but with Lowry, Jeff Teague, and Derrick Rose on the roster, they wouldn't have many minutes to offer the young and upcoming Jones anyways. Normal Powell and OG Anunoby are both young wing players with great upside. Powell is the more polished offensive player while Anunoby is better on the defensive end. A starting lineup of Lowry, Wiggins, Anunoby, Taj Gibson, and Towns would be very well rounded and they'd have a strong bench unit that includes Teague, Powell, Rose, Keita Bates-Diop, and Justin Patton.
Raptors Outlook: The Raptors have already shown they're all in on this season when they traded Demar Derozan and his long-term contract for Kawhi Leonard and his one-year contract. If they wanted to double down they could make this move for Butler and have arguably the best combination of wings in the Eastern Conference. Fred VanVleet and Delon Wright showed last year they definitely deserve heavy minutes playing point guard in the NBA. Moving Lowry would open up minutes for both of them, while also allowing Butler to join a starting lineup that includes Leonard, Serge Ibaka, and Jonas Valanciunas. Butler joining Toronto would make them an immediate favorite in the Eastern Conference.
Sleepers:
Oklahoma City
Potential Trade: MIN sends SG/SF Jimmy Butler, PF Anthony Tolliver; OKC sends PG Dennis Schroder, SG/SF Terrance Ferguson, SF/PF Jerami Grant, 2019 1st round pick
Timberwolves Outlook: Jeff Teague is already 30 years old and doesn't fit the same timeline as Minnesota's young core. Meanwhile, Dennis Schroder is 25 and would fit their timeline perfectly. Terrance Ferguson is entering his second season and showed flashes last season of his athleticism and scoring ability, he could be an eventual starter in a season or two opposite Andrew Wiggins. Grant is also an extremely athletic wing player who can play power forward in between Towns and Wiggins or he could play small forward in jumbo lineups. The Timberwolves would have to receive a draft pick as well because of the unknown that comes along with Ferguson's development and Grant's outside shooting.
Thunder Outlook: If the Thunder could swing a trade for Butler they would likely join Golden State as heavy favorites to win the NBA Finals. A lineup consisting of Westbrook, Paul George, Butler, and Steven Adams could more than hold their own against any lineup in the NBA. Butler would be a huge upgrade over Carmelo after the Thunder's failed experiment last season. With Butler and George playing on the wings and Adams down low, they would be a nightmare for any offense to play against.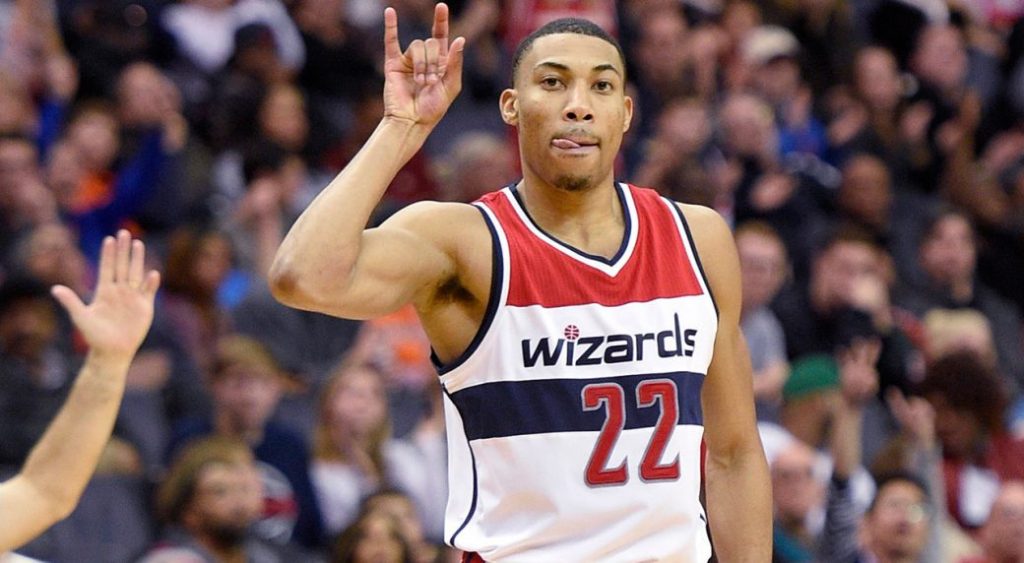 Washington Wizards
Potential Trade: MIN sends SG/SF Jimmy Butler, C Gorgui Deng; WAS sends SF Otto Porter Jr., PF Markieff Morris
Timberwolves Outlook: This trade makes too much sense for the Timberwolves. Butler clearly wants out and if they could get Otto Porter Jr. in return then they need to make that trade tomorrow. Porter would immediately slide into the starting small forward role. Wiggins at shooting guard, Porter at small forward, and Towns at center would be a great young core to build around and all three players are signed through the 2020-2021 season.
Wizards Outlook: John Wall is only getting older and with age comes depletion in athleticism. The Wizards signed Dwight Howard this summer and are clearly trying everything they can to win now. If they want to raise the likelihood they can to win now then they need to trade Otto Porter for Jimmy Butler. A starting lineup including Wall, Bradley Beal, Butler, and Howard would easily become one of the favorites to win the Eastern Conference.
Portland Trail Blazers
Potential Trade: MIN sends SG/SF Jimmy Butler, C Justin Patton; POR sends SG Evan Turner, PF Al-Farouq Aminu, SF Jake Layman, 2019 and 2020 1st round picks
Timberwolves Outlook: If the Timberwolves can't find any star or potential future star player to trade for, then they need to collect as many assets as possible in return for Butler. Al-Farouq Aminu could be a perfect compliment at power forward to Towns. Evan Turner would be another player who can create offense for himself or his teammates, and Jake Layman would be a young player with upside they could add and develop. This deal doesn't get done without the two first round draft picks.
Trail Blazers Outlook: Trading away two first round picks would mean the Trailblazers are going all in on their current roster. Portland has one of the best backcourts in the NBA with Damian Lillard and C.J. McCollum, but no other reliable offensive options. Evan Turner is a capable player maker but if he's your third option on offense than you won't be competing for a championship any time soon. Adding Butler to this team would add much needed wing defense and another player capable of taking over a game.