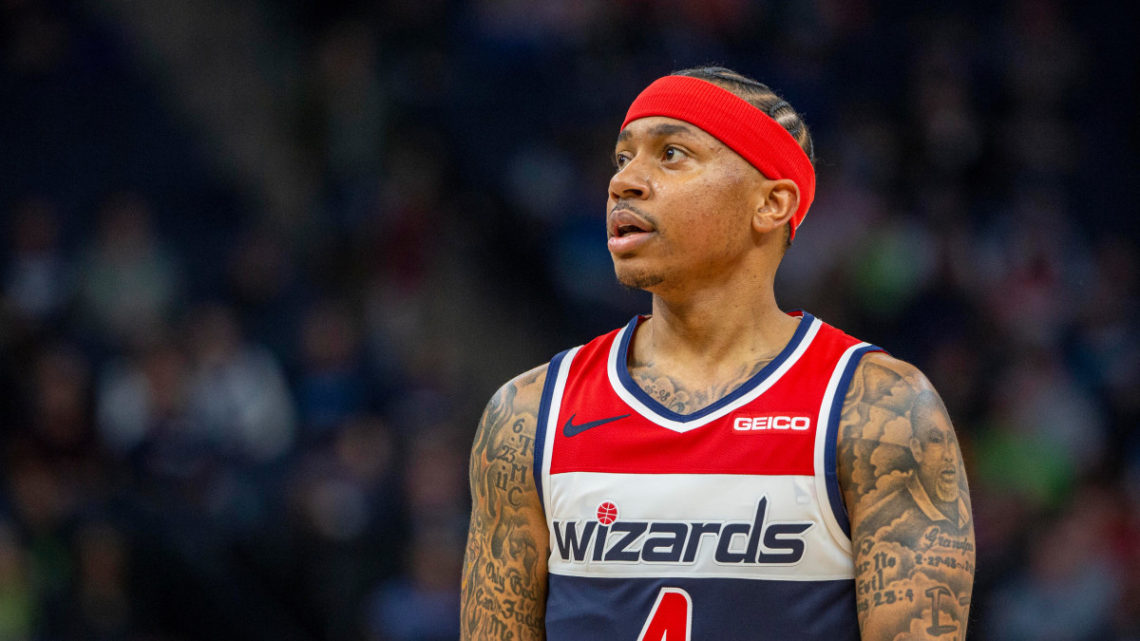 Isaiah Thomas Doesn't Make Sense for the Celtics
March 8, 2020
By: Dave Furtado, Head Basketball Analyst
It's the return that fans have been clammoring for. Isaiah Thomas, currently a free agent after being waived by the Los Angeles Clippers, coming back 'home' to the Boston Celtics. Fans want it, that much is clear, but does it make sense for the organization to bring back the fan favorite. The simple answer to this question is no, not really.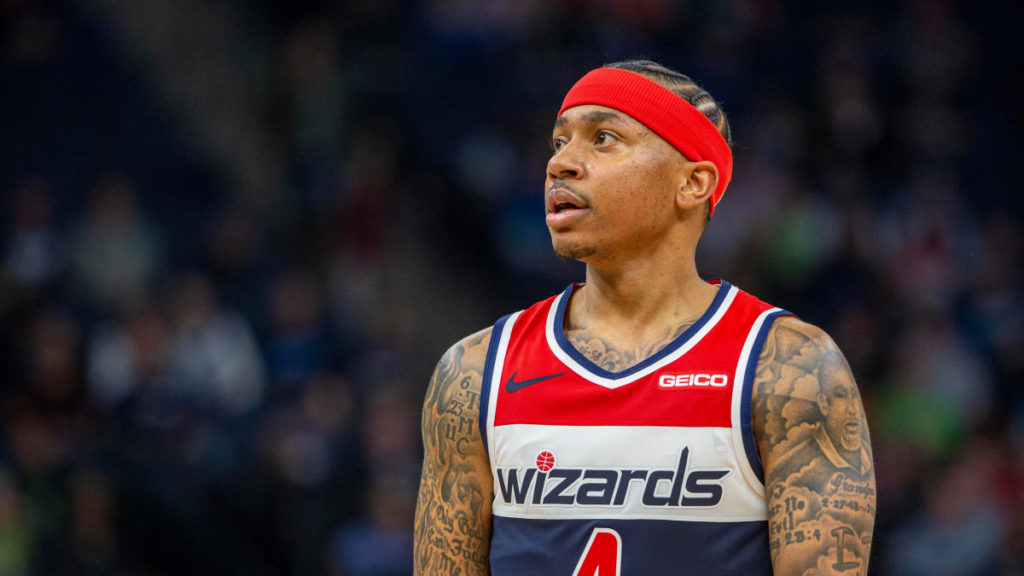 While bringing back Isaiah Thomas would be a very well received move by fans, it doesn't make much sense for the team. Thomas is nowhere near the player he was when the Celtics traded him to the Cleveland Cavaliers for Kyrie Irving. Since his departure from Boston Thomas has undergone a major hip operation and has never fully regained that form from his 2016-17 season where he garnered MVP consideration. He has been traded twice and waived once since leaving the Celtics, signing a pair of close to vet minimum deals in between with the Denver Nuggets and Washington Wizards respectively.

One area that the Celtics have struggled in this season has been bench scoring. The second unit has had a difficult time putting up points, and it has made it a lot more difficult for Boston to string together wins while dealing with several injuries in their starting lineup. There seems to be a thought that Isaiah Thomas could remedy this situation, but that isn't entirely true. This isn't to say that Isaiah Thomas is worse than any single Boston bench player, but he isn't substantially better either. Thomas wasn't first, second, or third, in points per game on what is a terrible Wizards squad. He was averaging 12.3 PPG at the time of the trade that sent him to the Clippers. This was less than Bradley Beal, Davis Bertans, and rookie Rui Hachimura. A role this dimished on a struggling team says a lot about where Isaiah Thomas is as a player and how much he can contribute on a contender. What speaks even louder than his limited role with the Wizards is his current job status. Thomas was waived by the Clippers shortly after the trade that sent him to Los Angeles was completed. He has been free to sign with any NBA team since February 9th. A month has passed since then and not one team has decided to take a flyer on the former all star, something that speaks volumes as to the perception of his skill level around the NBA.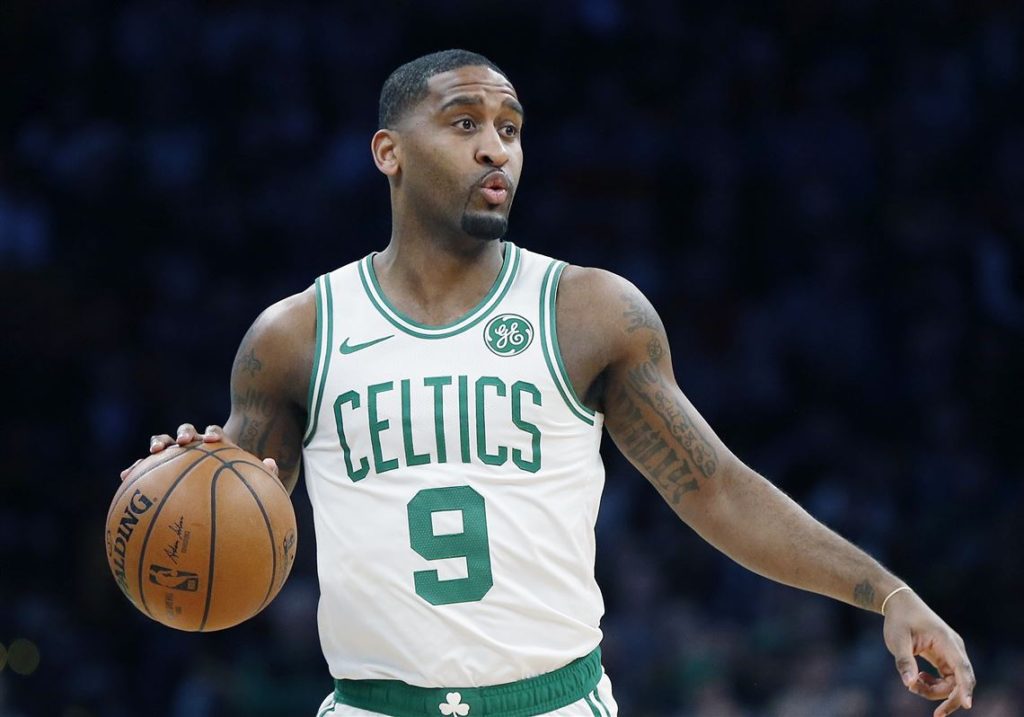 Many Celtics fans have voiced their displeasure with current backup point guard Brad Wanamaker, saying that Isaiah Thomas would be a vast improvement over the second year guard. While Thomas could potentially provide a slight offensive improvement over Wanamaker, the gap on the defensive end between the two is so great, that it makes this potential switch pointless. Even at his peak, Isaiah Thomas was a weak defender, now he is 31 years old and playing a bad hip, so that defense isn't any better. For the season Thomas has posted an astronomical defensive rating of 121 compared to Wanamaker's defensive rating of 108. Thomas also has 0.0 win shares to Wanamaker's 2.6, this essentially means that in his time with the Wizards Isaiah Thomas' play contributed to zero wins whereas Wanamaker's play has contributed to nearly three wins for the Celtics. In addition to this Wanamaker currently lead the NBA in free throw percentage and is excellent at driving to the basket in transition, things that could be awfully important come playoff time. Neither player is lighting up the stat sheet this season, and this isn't an argument of Wanamaker being the best option at backup point guard, but the numbers point to him being a better option than Isaiah Thomas at this point. While Wanamker has his offensive shortcomings, mainly his jump shot, he provides much more on the defensive end than Isaiah Thomas does which in the playoffs, could prove to be extremely valuable.

Another thing to keep in mind before slamming the panic button on the Celtics bench is that this isn't the final rendition of the second unit. The constant stream of injuries to the starting five has forced players like Marcus Smart, Semi Ojeyele, Grant Williams, and even Romeo Langford to have to start games. No matter how deep a team may be, circumstances like these will thin out a rotation. Smart was supposed to be the point guard on the second unit with Wanamker coming in after him and likely playing no more than fifteen minutes per game. The bench has been truly awful since the all star break, but a large part of that is thanks to Kemba Walker being injured for most of the second half along with Gordon Hayward and Jaylen Brown needed to miss time. I encourage Celtics fans to use some perspective and don't judge the bench and what needs to be done based off of games where the top two or three bench players are in the starting lineup. On a fully healthy Celtics team in the playoffs, Isaiah Thomas likely wouldn't see much, if any, playing time so making the signing and the subsequent release of another player just doesn't make much sense for Boston.