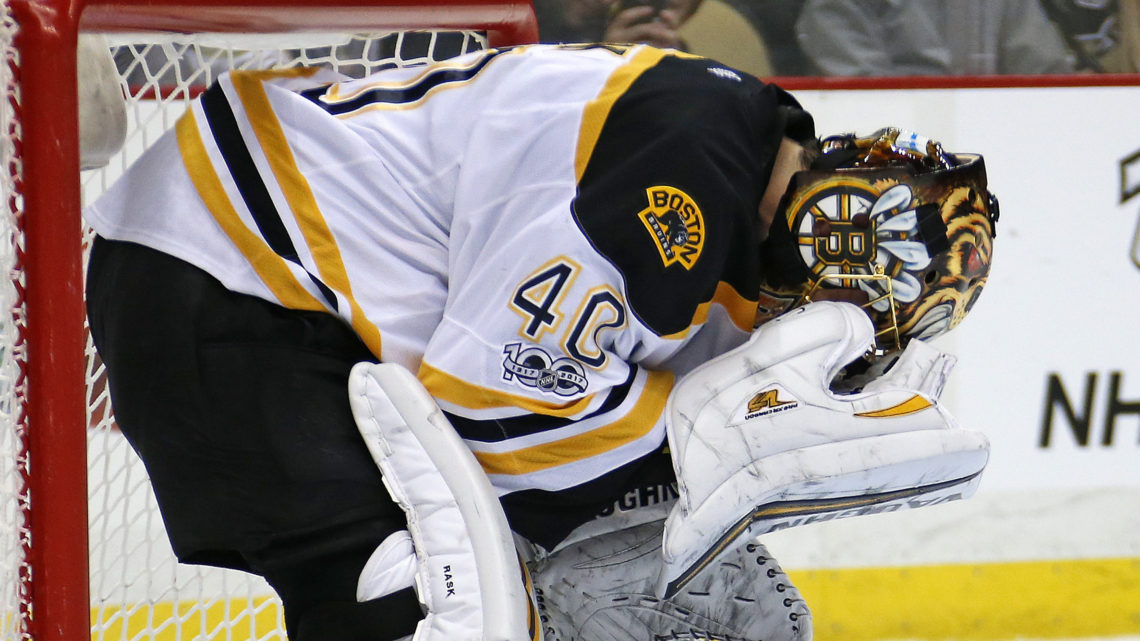 Is Tuukka Rask's Tenure in Boston Coming to an End?
October 30, 2018
BY: Nick Gendreau, Hockey Analyst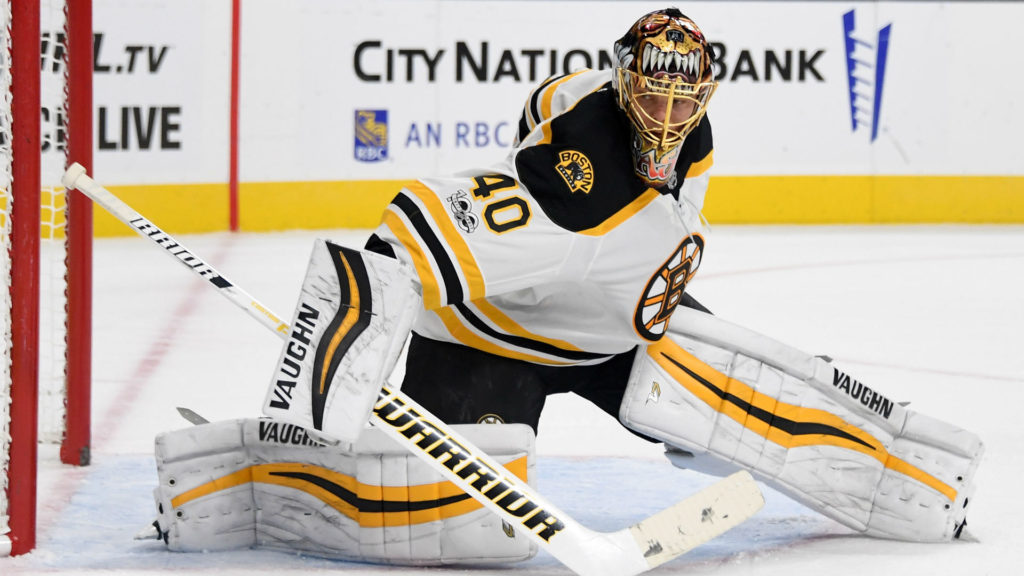 During the offseason this past summer the Boston Bruins made a goaltending change by letting veteran,
Anton Khudobin, go and bringing in a different veteran netminder in Jaroslav Halak. No big deal right?
Essentially it isn't a big move made by the team because it is just swapping out back up goaltenders and
for a difference of about half a million dollars, so yeah, no big deal. Until the first game of the season
rolled around and Boston had to face the defending Stanley Cup Champions in Washington D.C. and
Tuukka Rask pooped his pants (figuratively). Rask faced 19 shots and gave up five goals in just 27
minutes, THAT ISN'T EVEN HALF OF THE GAME! On top of that, Rask gave up a soft goal on the first rush
and first shot of the game 24 seconds in to the game. Yuck!
But hey, it's the first game of the season, Washington is riding high on emotions as they watched their
Championship banner get raised to the rafters, and the Bruins weren't ready to play. The following
game, which was a back-to-back, Jaroslav Halak got the nod to start in Buffalo. His result: a 32 save
shutout earning his first victory in black and gold. Halak played very well that night and obviously the
team played much better in front of him too. Following the Buffalo game the Bruins had their home
opener looming on Columbus Day with a matchup against divisional foe, the Ottawa Senators. This lead
to some questions around the team, will Rask get the nod for the home opener? Or was the first game
so ugly and the second game that much prettier that Halak should get the start? In the end, Rask got the
start. Did the coach Bruce Cassidy have to start Rask with his $7 million salary? No. But, would it have
sent a bad message to Rask? Maybe. Regardless, Rask got his first win of the season that afternoon and
the team moved on.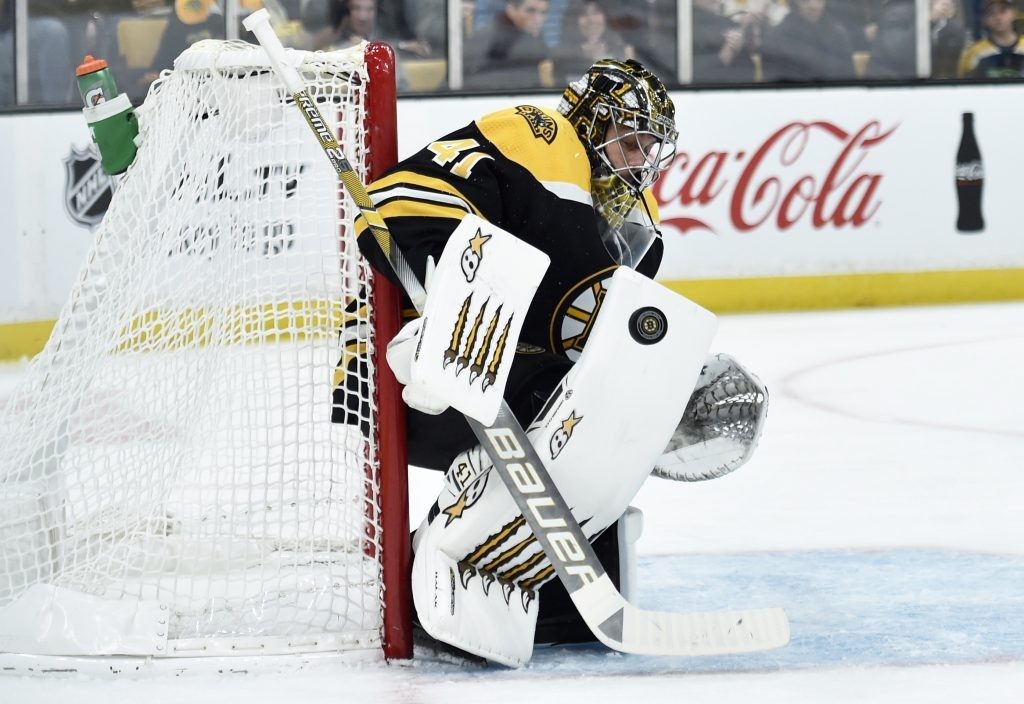 Now here we are with November just days away and the Bruins are coming off an ugly loss to Montreal
at home being shut out 3-0. And who was in net Saturday night? Tuukka Rask of course. Making 20 saves
on 22 shots. To be honest, Rask is lucky the Boston Red Sox had a World Series game that night because
once the first period of the hockey game ended, everybody switched their TV's over to the Sox and
Dodgers. On paper you read that Montreal blanked the Bruins, Claude Julien beat his old team while his
team only had 22 shots on net and most Bruins fans probably will blame Rask for the loss, but really
Carey Price just played his ass off.
So again, November is coming up and the Red Sox have won the World Series so all eyes are going to be
on this Bruins team moving forward. From the games that I have seen, Halak has been the better
goaltender and I think Bruce Cassidy would agree. Just look at the Bruins recent four game Canadian
road trip which ended with the team going 1-1-2. Rask started the trip in net against Calgary where he
suffered a 5-2 loss. The following night Halak got the start against Edmonton where he suffered a loss in
overtime 3-2. That left Coach Cassidy with a decision to make on who to start against Vancouver and he
chose Halak, who lost again in overtime. The fact that Cassidy chose to go with Halak over Rask shows
how much confidence he has in Halak and how little he has in Rask, despite Rask earning the lone
victory of the trip against Ottawa a few nights later. That has been the last victory Rask earned, as Halak
earned yet another shut out against Philadelphia at home before the Montreal game. So now here are
the numbers for both guys.
The Bruins record right now is 6-3-2 heading into a matchup on the road against the Carolina Hurricanes
tonight. Tuukka Rask has started six of the 11 games played where he is 3-3-0 with a 3.15 goals against
average and a .910 save percentage. Jaro Halak has started five games and has played in six, he sports a
record of 3-0-2 with a 1.43 goals against average and .945 save percentage along with two shutouts.
Halak ranks fourth in save percentage amongst goaltenders that have started three or more games this
season and ranks second in goals against average amongst goalies that have started three or more
games. I make key of "started at least three games" because Roberto Luongo has started one game and
earned a shutout, so his stats are a bit skewed. Anyways, Tuukka Rask ranks 36 th in save percentage
(don't forget there are 31 teams in the league!!!) and he ranks 41 st in goals against average (again only
31 teams!).
Jaroslav Halak has been a long time starter throughout his career between St. Louis and the New York
Islanders and he may be working his way towards a full time gig in Boston all while making about half of
what Rask makes a year. Given Rask's past with missing important games due to being sick or not
showing up performance wise in crucial games, including the post season, Rask may lose his starting job
if the trend sticks. Would the Bruins be willing to move on from him? That depends on if anybody else
would be willing to pay him the money he is owed, but he better turn his performance around and
quickly before he watches more games from the bench.