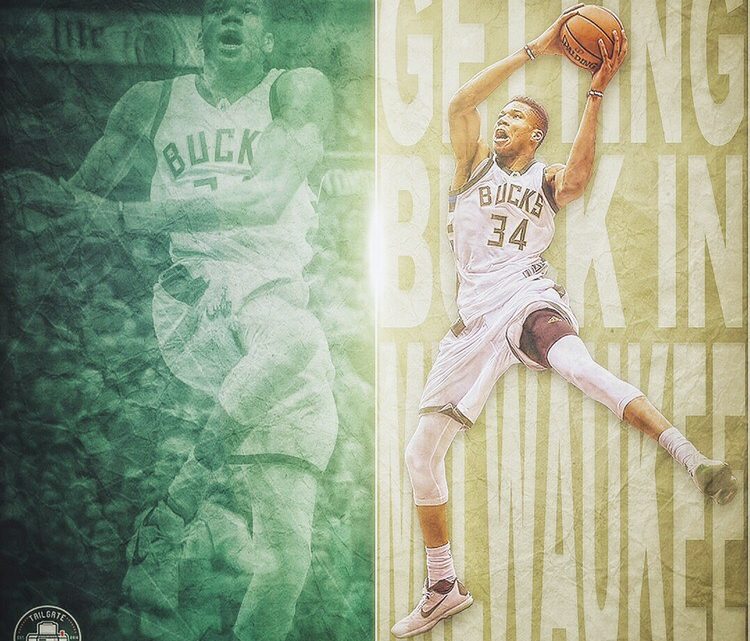 Getting Buck in Milwaukee
December 14, 2018
By: CJ Buck, Basketball Analyst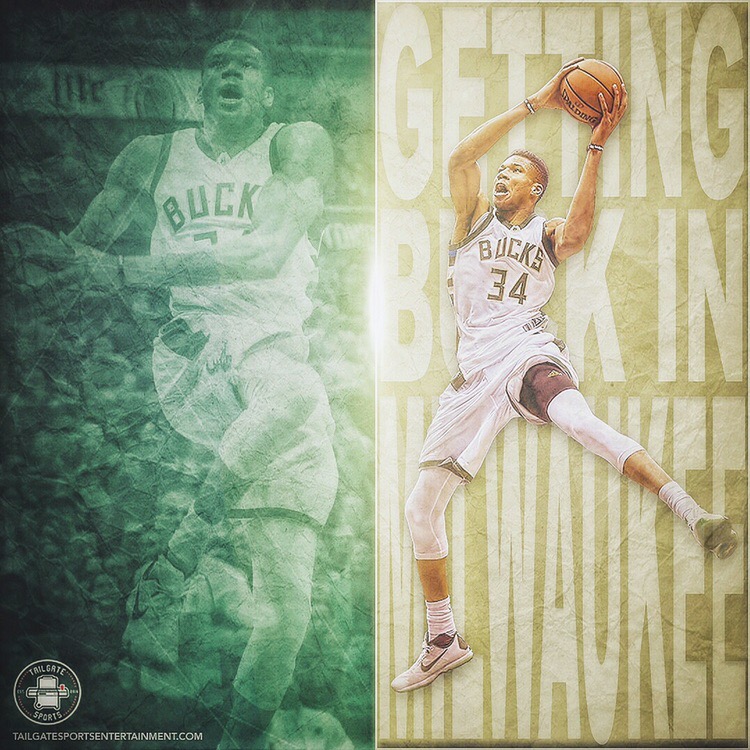 The Milwaukee Bucks are currently second in the Eastern Conference and have exceeded most people's expectations. While Toronto added Kawhi Leonard, Boston had Gordon Hayward and Kyrie Irving returning from injury, and Philadelphia had another year of development from Ben Simmons and Joel Embiid, not many people expected this kind of early success from Milwaukee. The Bucks didn't make any headliner transactions this summer, but they did make some key moves to help put them amongst the Eastern Conference contenders. Their first move was signing former coach of the year Mike Budenholzer to help integrate an elite offensive system. They then used their first round draft pick on shooting guard Donte DiVincenzo and signed veterans Brook Lopez, Ersan Illyasova, and Pat Cannaugton in free agency. All these moves during the summer went under the radar but made the Bucks a more complete team.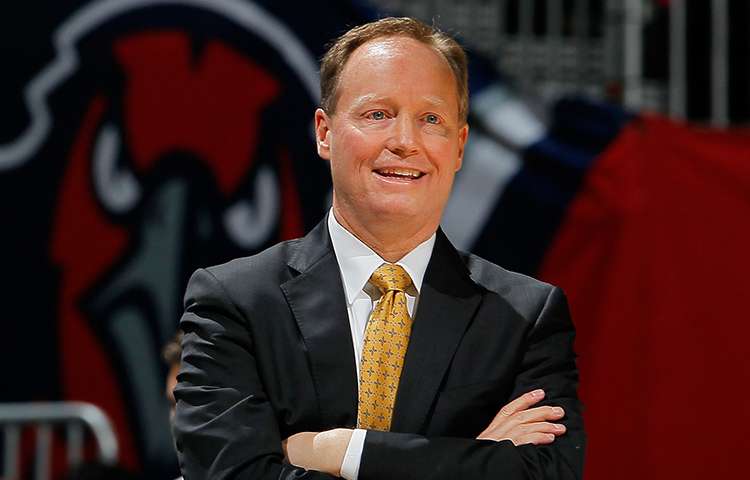 Twenty-six games into the season, the Bucks currently lead the league in a number of team statistics. Most notably they are currently first in the NBA in point differential per game, outscoring their opponents by an average of 9.8 points. They also lead the league in points scored per game at 118.9, even higher than the Warriors or Raptors. While they score a lot of points, they also do so efficiently. They are fifth in the NBA in field goal percentage per game, shooting 47.8% collectively. All of these offensive stats carry over into the Bucks having the second best Offensive Efficiency Rating in the league at 111.7, sitting behind only the reigning NBA champion Warriors. A lot of credit has to go to new head coach Mike Budenholzer, as he also led his former team, the Atlanta Hawks, to the number one seed in the East in his first season there. Budenholzer hasn't just been improving Milwaukee's offense either; their defense is among the leagues best as well. They currently hold their opponents to a measly 43.7% shooting percentage per game, good for second in the NBA. When they force missed shots they also do a great job at securing the rebounds, leading the league in defensive rebound percentage at 81.6%. That means they grab over 80% of the possible defensive rebounds per game, the only team in the league to do so. The Bucks also play great defense without fouling, currently sitting in third in the league in opponent free throw attempts per game. All of these stats lead to Milwaukee being the only team in the NBA to be top-five in both Offensive and Defensive Efficiency Ratings.
The Bucks have been playing great team basketball, as evidenced above, but a MVP candidate in Giannis Antetokounmpo leads them. Giannis has improved in just about every facet of his game in each season since he was drafted. This season is no different. Coach Budenholzer has asked Giannis to be more of a playmaker this year and it shows in his numbers, as he's averaging a career high 6.0 assists per game. He's also playing the majority of his minutes at power forward, and sometimes at the center position, which allows him to grab more rebounds. Last season Giannis set a career high in rebounds by grabbing 10.0 per game. This season he's grabbing 10.6 DEFENSIVE rebounds per game. He's also grabbing a career high 2.7 offensive rebound per game, which total up to 13.3 rebounds per game, good for fifth in the NBA. His paint presence hasn't just become apparent due to his rebounding; he's also shooting an outrageous 65% on his two-point field goal attempts. While he still isn't a good three-point shooter, he's still averaging a career high in field goal percentage at 57.5%. He's actually taking 1.2 less shots per game this season compared to last year, but he's making more shots per game this season. All of Giannis' improvements have led him to set career highs in Offensive and Defensive Ratings, along with setting a career high in PER at 28.6. In previous seasons, the league leader in PER has finished first or second in MVP voting, and Giannis' rating of 28.6 is currently second in the league behind only Anthony Davis.
Giannis isn't the only player to improve his game for the betterment of the Bucks. Brook Lopez has reinvented himself this year and has become a perfect compliment in the frontcourt alongside Giannis. Lopez is attempting 6.7 three-pointers per game, 1.5 more than any other season in his career. He's not just jacking up threes either; he's making them at a career high rate as well, shooting 37.4% on such attempts. Lopez doesn't have to do nearly as much on offense, unlike his previous stints with the Nets and Lakers, leading him to setting a career low in turnovers per game. He's also averaging a career high in two-point field goal percentage. Lopez's improved skills have led him to setting career highs in Offensive and Defensive Ratings at 30 years old. Giannis has taken some pressure off of Lopez on the defensive end and it's led to him being more successful as a shot blocker and help defender.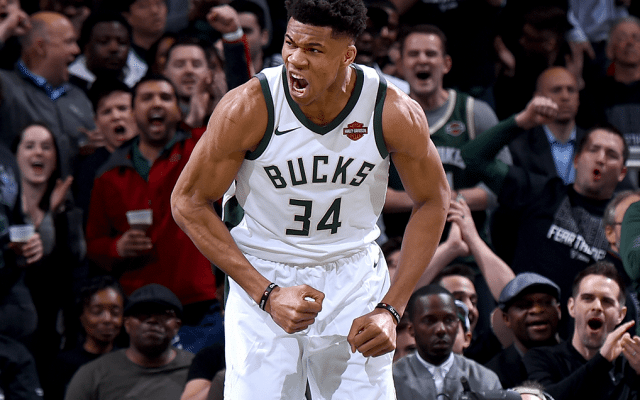 While Giannis and Lopez are having career years, the Bucks are getting solid production from a number of players. They currently have five players scoring over 11 points per game, and four players that are averaging over 15 points. They've also surrounded Giannis with lethal shooters, as the four starters surrounding him are shooting a combined 40% from three-point range on 22.5 attempts per game. It's not just the starters that are producing, as Pat Connaugton is enjoying a career year himself coming off of the bench. Connaughton was easily one of the quietest free agent signings of the summer, but it has paid off big time for Milwaukee. Connaugton is averaging a career high in minutes per game at 18.7, compared to the 18.1 he played last year. He's only averaging 0.6 more minutes than last season but he's averaging career highs in points, rebounds, assists, steals, blocks, and free throw attempts. His outside shot hasn't been falling consistently but he's gotten considerably more aggressive at attacking the rim and it shows in his career high two-point field goal percentage. He's also flashed his athleticism with a couple of top-10 SportsCenter plays to his credit this year. Lopez may have been the biggest named free agent signing the Bucks made this summer, but Connaugton has sure been a difference maker in his own right.
Lopez is only on a one-year contract, however, and he isn't the only one. Fellow starters Khris Middleton, Eric Bledsoe, and Malcolm Brogdon are all in their final years of their contracts and will become free agents this summer. This is what led the Bucks to complete the trade they agreed to last week with the Cavaliers and Wizards. The Bucks sent John Henson and Matthew Dellavedova to the Cavaliers, and in return they received George Hill and Jason Smith. Smith and Hill both have contracts that are only guaranteed for this year, so the Bucks won't have to pay them next season. This is huge considering the players they traded away, Henson and Dellavedova, were set to make over $20 million combined next season. This allows the Bucks to have more cap flexibility to resign their key free agents and possibly add some cheap veteran players as well. The trade didn't just help the Bucks future; it also helps their current roster. Henson is set to be sidelined for a few months due to injury and Dellavedova wasn't part of their regular rotation. Hill will give them a solid veteran combo guard to backup Bledsoe and Brogdon and Smith is a veteran center that can backup Lopez. Hill is also shooting a career high percentage from three-point range this season, at over 44%. Mike Budenholzer coached Hill when he was an assistant in San Antonio and he should know how to deploy him successfully.
One major factor that is helping the Bucks to such a successful season is the fact that they play in the Eastern Conference and the Central Division. Their division is currently the second easiest in the NBA, with only two teams having a positive scoring differential. The Cavaliers and Bulls are also in their division and they have 13 wins combined. Playing the Cavs and Bulls four times each this season will only help the Bucks improve their conference standing. Even though they have a relatively easier schedule then some of the other top NBA teams, it doesn't mean they can't beat the best of the best. They've already played the East-leading Raptors twice and they've won both of those matchups. They've also played the third-place 76ers once this season and they won that matchup as well. More than half of the Bucks losses this season have come by three points or less, so even win they don't win they still remain very competitive.
Overall, the Bucks are playing more efficiently on both sides of the ball than any other team in the NBA. Pair that efficiency with a MVP candidate in Giannis Antetokounmpo and you have yourself a bona fide championship contender. They'll have to go through an improved Eastern Conference to make it to the NBA Finals, but they have the talent to make a serious playoff run.