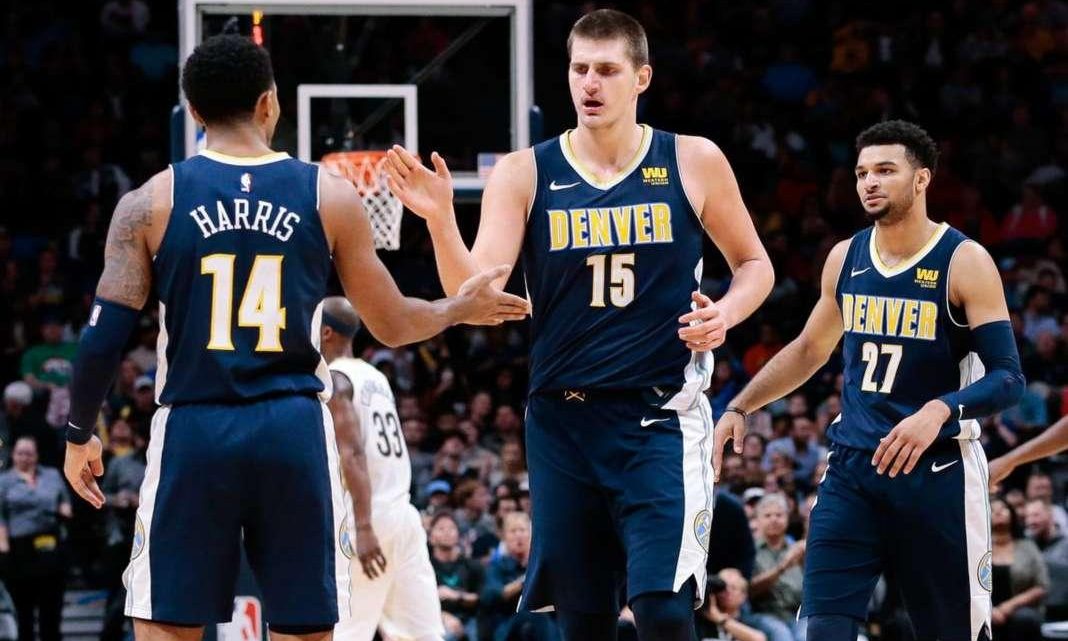 Denver Nuggets 2019-2020 Season Outlook
August 12, 2019
By: Zach Ruff, Basketball Analyst
The Denver Nuggets went on an absolute tear this season, capturing the second seed in the Western Conference and boasting the league's fourth best record. Not often does a team's center lead them in scoring, rebounds, assists, and steals in the same year. Ultimately, the Nuggets came up four points short of a game seven win in the semifinal round. They surely will look to build on their success and try to take the next step in finally reaching the NBA Finals.
Key Additions: Jerami Grant, Vlatko Čančar
Key Subtractions: None
Draft: Bol Bol
While the Denver Nuggets did not make a huge splash in free agency this year, they did manage to ink Jamal Murray to a 5-year rookie maximum contract that should keep him paired up with Nikola Jokic until at least 2023 and picked up Paul Millsap's $30 million-dollar option. This, in addition to trading for Jerami Grant and finally signing their 2017 second round pick Vlatko Čančar, cemented the fact that they are essentially bringing back the same team to run it again next year. One thing they need to do is get Jerami Grant going early and often. Last season his point totals were not eye-popping in Oklahoma City, however, he shot 49.7% from the field, including 39% from three. Both are an improvement and draft picks were moved in order to bring him in.
The best move Denver made this offseason was trading into the second round (they had no draft picks this year) and snagging Bol Bol. The 7'2" center from Oregon, who granted only played 9 games for the Ducks, made 13 of his 25 three-point attempts and recorded almost 3 blocks per game. He may be all hype, or, he may anchor the second unit with a solid defensive presence and floor stretching ability. The Nuggets took a shot here, and it was a great one.
Final Outlook on the Denver Nuggets
Denver comes back with largely the same team they ended with last year. They managed to stay mostly healthy throughout the season and have one of the leagues most dominant centers. It took Damian Lillard and CJ McCollum playing out of their minds to stop Denver from facing the Warriors in the Western Conference Finals. Still, the team is going to have to step up even more if they want to compete. The Western Conference is as strong (maybe stronger?) than it ever has been before and having a center like Jokic is never a bad thing, but someone must be that second guy to take over in the postseason. Is it Jamaal Murray? Denver sure hopes so. Final prediction is they stay exactly where they are, number 2 seed, 55-27.