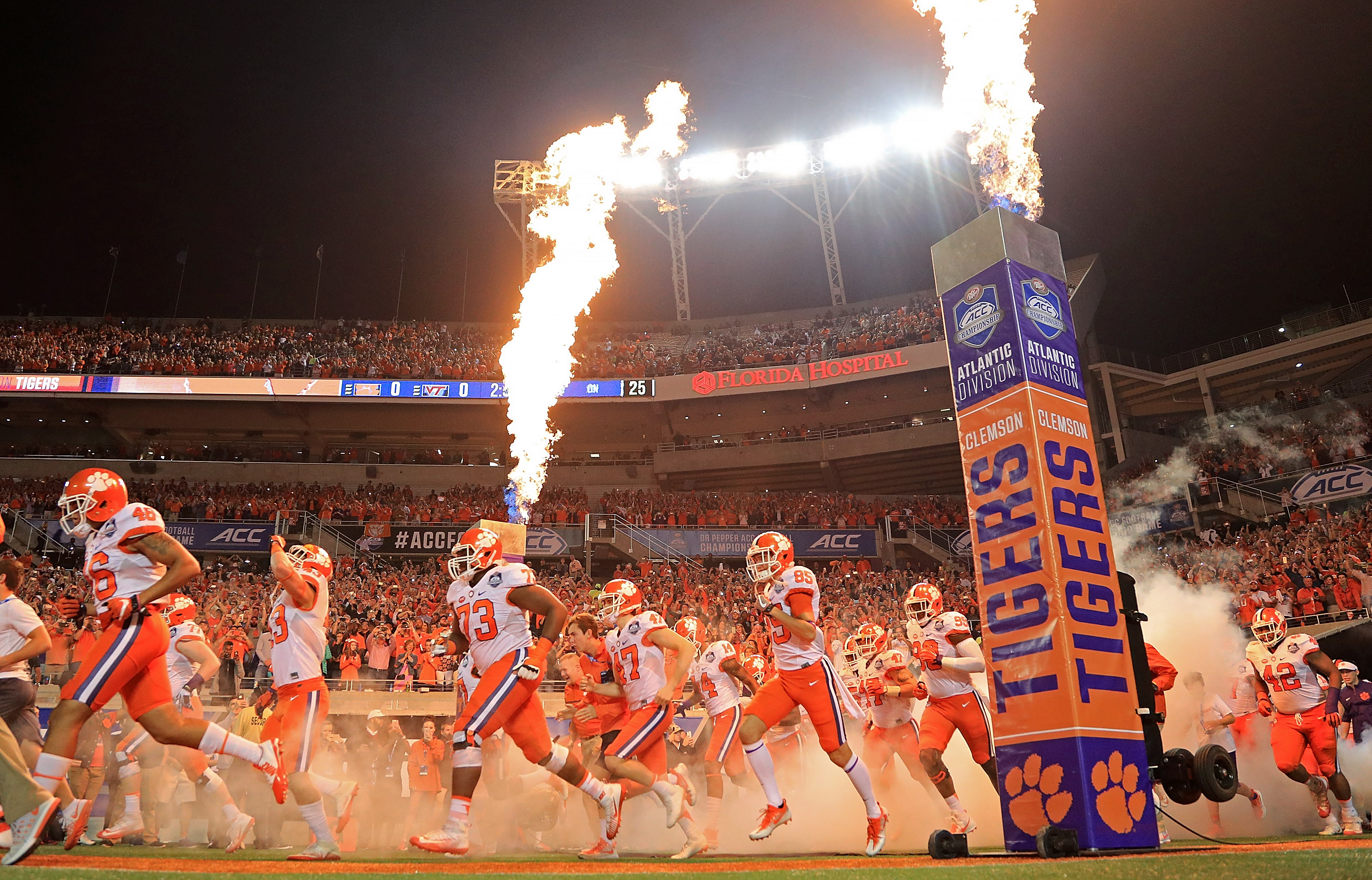 Conference Championships Overview
December 2, 2017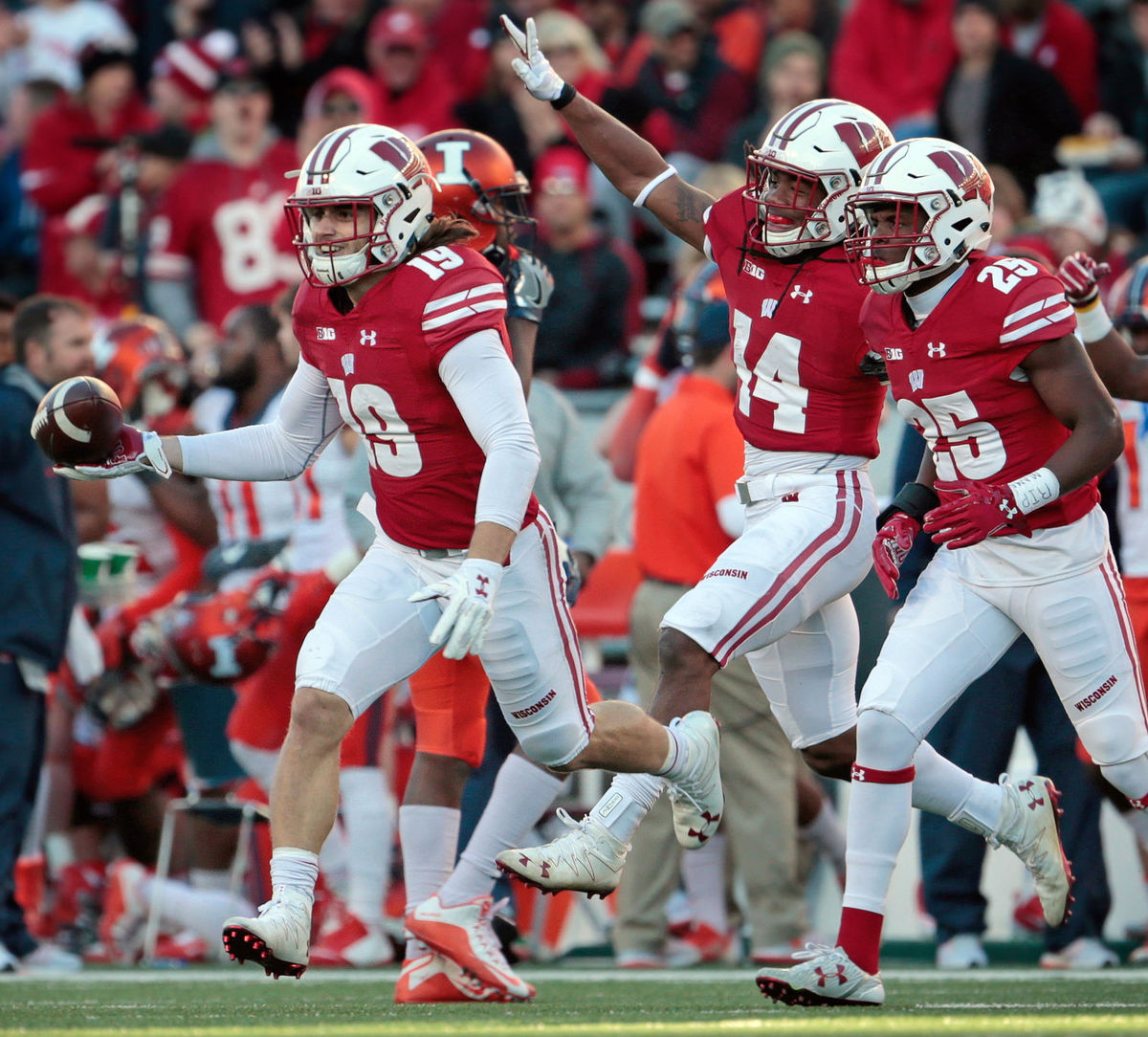 The Championship games are on us! These games will either be crucial to the College Playoffs or big bowls. Mason and I give you our predictions, and break the top 6 Championship games!
| | | | |
| --- | --- | --- | --- |
| Conference Championship | Matchups | Dom's Picks | Mason's Picks |
| ACC | Clemson vs Miami | Clemson 27-14 | Clemson 28-17 |
| SEC | Georgia vs Auburn | Georgia 21-17 | Georgia 21-16 |
| PAC-12 | Stanford vs USC | USC 38-24 | Stanford 31-21 |
| Big 10 | Ohio State vs Wisconsin | Wisconsin 31-24 | Ohio State 28-21 |
| Big 12 | Oklahoma vs TCU | Oklahoma 56-45 | TCU 42-35 |
| AAC | Memphis vs UCF | UCF 42-31 | UCF 35-33 |
| USA | FAU vs North Texas | FAU 35-21 | FAU 35-21 |
| Mountain West | Fresno State vs Boise State | Fresno State 38-37 | Boise State 38-21 |
| MAC | Akron vs Toledo | Toledo 45-17 | Toledo 42-21 |
| Sun Belt | Troy vs Arkansas State | Troy 27-14 | Troy 35-14 |
Doms's Analysis
ACC: It's going to be all business for Clemson, as their strong defense led by Christian Wilkins will dominate, and a balance of passing and rushing will be too much for Miami. The quarterback for the Tigers, Kelly Bryant will use his feet to create big plays and open up the passing lanes to help the offense. Miami has had a strong year going 10-1, but the past few weeks were tough and showed the problems they still have. The Hurricanes QB Malik Rosier has been inconsistent and has struggled with the loss of the top receiver Ahmmon Richards who injured his meniscus in practice. The only consistent thing for Miami has been the run game, and must rely on their defense in order to win the game. Clemson will win this game and clinch a spot in the College Playoffs.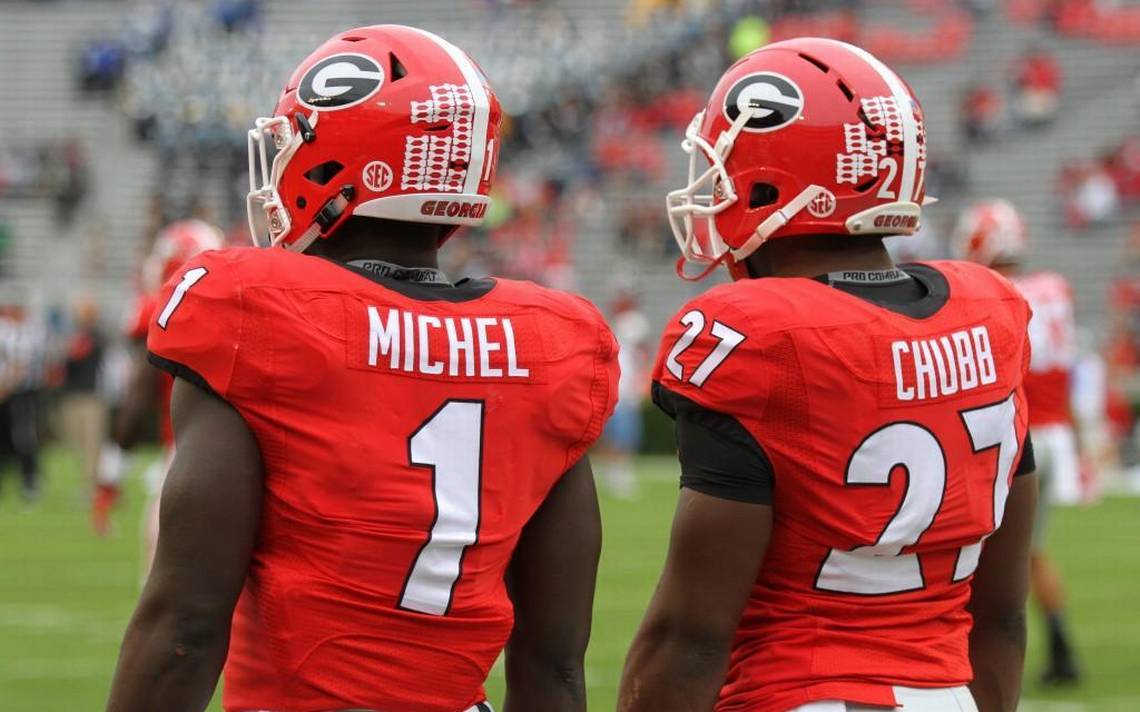 SEC: Last time the Tigers and Bulldogs met up, Auburn took down number one Georgia 40-17. For Georgia, this game is about using their two star running backs Nick Chubb and Sony Michel to take pressure off of the true freshman quarterback Jake Fromm, while on the defensive side of the ball they must get constant pressure on the quarterback to force bad plays. For Auburn their defense will be in full force, but their number one goal should be to shut down the run game like they did the first game, and force the quarterback to make big plays. On the offensive side of the ball, it's going to be tough to run the ball, as their main running back was injured but will play. I'm just not sure what percent he'll be at, so this will put a lot of pressure on  Jarrett Stidham. This game will play a big factor in the College Playoffs, and with Georgia winning 21-17, they will clinch a spot in the Playoffs.
PAC-12: USC looked skittish at the beginning of the season, but they now look legit, and for Stanford, they've been inconsistent throughout the season. For USC, they most utilize the quarterback and running back combo in Sam Darnold and Ronald Jones in order to keep up with Stanford's fast pace offense. On defense, the Trojans need to focus on on shutting down Heisman contender Bryce Love in his run game, and force them to pass in order for victory. For Stanford, they must get Bryce Love going and it's all over. On defense they must keep everyone in front of them, not allowingSam Darnold throw the deep ball. At the end USC has the upper hand and will win.
BIG 10: Many people including myself believed that Wisconsin was overrated throughout the year, and people still do, but I've seen improvement throughout every game so far, and their defense is one of the top in the country. For them to win they must stop JT Barrett from running the ball, and stop any deep balls thrown and force them to throw short. On offense their pass game hasn't been the strongest, but passing the ball short could help get it going along with a great rushing attack from Jonathan Taylor who will lead this team to a victory or bust. Ohio State must stop the run in order to force the pass game of Wisconsin to play one- dimensional. On offense they must use JK Dobbins and Mike Weber to get the passing lanes open later on. In all it will be a close game, but Wisconsin punches their ticket to the College Playoffs.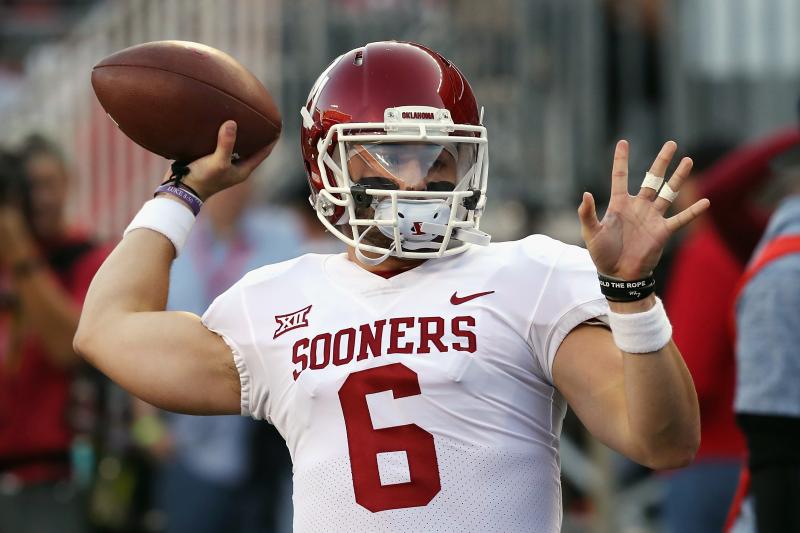 Big 12: Both teams have a weak defense and it's going to be a shootout. Oklahoma's Judy needs to do what they've been doing, which is Letting Baker Mayfield pass and use his feet to lead this team, and then use the running back to compliment him. On defense, they need to be able to limit the yards that TCU gains on each play and not allow big chunks. For TCU the hardest task of all for the defense is to shut down Baker Mayfield which is nearly impossible. On offense they need to do what they did all year which is running a balance between passing and running the ball and they can give Oklahoma a run for their money. At the end, Baker will be to much and Oklahoma will make it into the Playoffs.
AAC: This is a big game for both UCF and Memphis as this game will determine who plays in a New Year's six bowl! UCF needs to dominate at the line of scrimmage to push Memphis' defensive line around in order to protect their quarterback and get the run game going. For defense, UCF must watch out as Memphis always connects on deep plays, so watch out for trick plays. Memphis on offense must not rely on their pass attack that has been effective the whole year, and they must establish the run game. On defense they have to keep constant pressure on the quarterback in order to force bad passes and disrupt UCF's offense. Memphis will put up a fight, but UCF will win the game and bowl bid.
My playoff prediction after this week is:
Wisconsin

Clemson

Oklahoma

Georgia
Mason's Analysis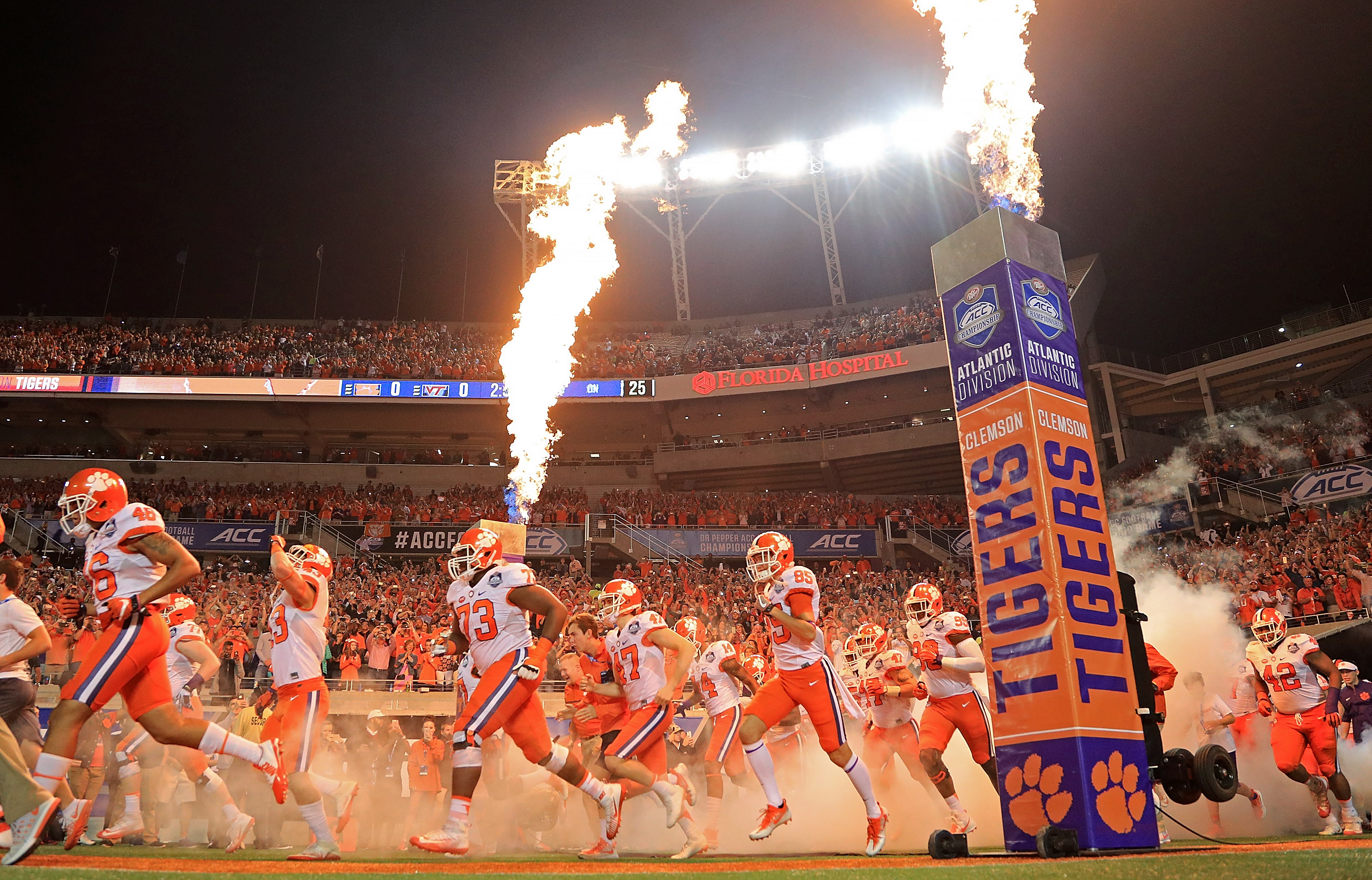 ACC: I have Clemson beating Miami for a few reasons in this matchup. I know Clemson lost a lot from last years team , but they are still the more experienced team.  Now being the third straight ACC championship coach Dabo Swinney knows what needs to be done to get to their third straight playoff appearance. As for Miami , they are not completely out of it after their ugly loss to 7 loss PITT.  The U's defense will need to step up and play the game of their life and hold Kelly Bryant and company to a reasonable number so Malik Rozier and their own offense can have  a chance to win. This is a win and you're in game, both have an ugly road loss but in the eyes of the committee this game will decide who goes.
SEC: The best matchup of the season and a rematch for the Georgia Bulldogs. Last time out getting embarrassed 40-10 . I think for some reason that Georgia will win this football game. They have played well since the loss but Auburn has played even better beating Alabama last week. It is going to be a huge brawl of  a game in yet another win and in scenario, and I'm going with the Bulldogs this time around in a neutral site game.
PAC-12: This has no playoff implications but it will still be a fun game to watch. Bryce Love's gets his last shot at the Heisman Trophy, and Preseason Heisman favorite Sam Darnold could be  playing his possible last game at USC. Overall I think that Stanford has the momentum after beating Notre Dame pretty handily to end the regular season . It's anyone's game really and it should be a good one , but I'm going with Stanford to pull the upset and I'll bet Love has a huge game.  Hopefully this is not the last we see from Darnold in college because it seems like  he has unfinished business.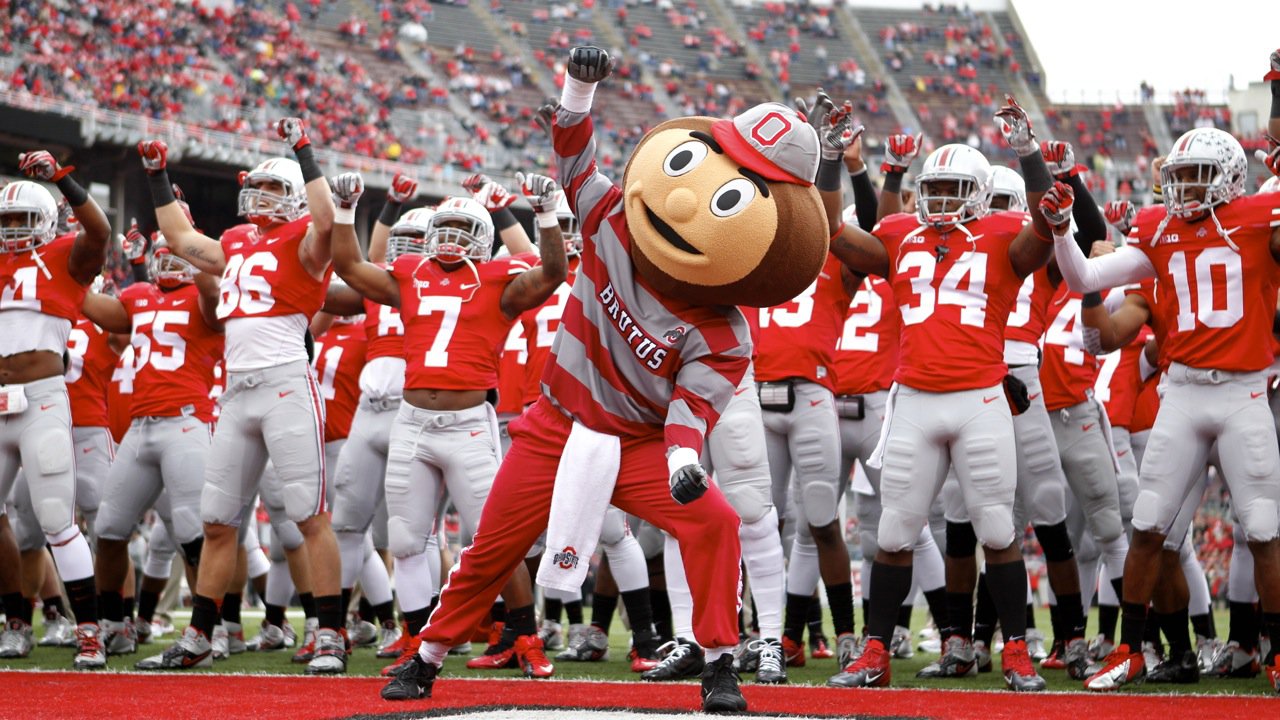 BIG 10: I will try to hide my bias in this pick. With that being said I am still going to pick the Buckeyes to win. Wisconsin is undefeated and is not favored in the game and I agree. Strength of schedule matters and the Badgers do not have that. That being said , if they win they are most definitely in. Wisconsin's offense has struggled for great lengths this year. While Ohio States has been shaky at times they have the higher ceiling whether it be the play of voted best QB in the BIG 10 JT Barrett or the freshman Dwayne Haskins. With the addition of the JK Dobbins and Mike Weber Jr. it will be too much for the Badgers to handle . No discredit to Wisconsin but Ohio State is the superior football team. Like I said before if Wisconsin wins they are in but if the Buckeyes win all hell breaks loose. A 2 loss team has never made the playoff but I think the quality wins of Penn State, a blowout of Michigan State , Michigan and win against Wisconsin gives them a better resume than just 1 loss Alabama.
BIG 12: With  a win can TCU sneak in ? In the BIG 12, defense is really optional and it's going to be a high scoring game. Oklahoma is favored and they probably should be. They have better QB and defense. But I would not count out TCU QB Kenny Hill from having a Big game for the Horned Frogs. In the end I am picking TCU to win but the committee may not put them in the Playoff if this happens. I could see a 1 loss non Conference Champion Alabama taking the spot. But who knows , after what happened to Ohio State last year , they could make being a conference champion a MUST to get in this year. However, if OU takes care of business like they are predicted to they are a lock for the playoffs.
AAC: Who would have thought one of the last undefeated teams in the country would be the UCF Knights . They take on Memphis this week in their conference championship game. I feel like this could be the low key game of the week. Last week Memphis crushed their opponent hanging 70, and to be honest, they could have gotten more. UCF, on the other hand, survived a rivalry game last week against USF. The Knights just seem to have the winning formula this year so I am going to pick UCF in a tight game. This game has somewhat a lot on the line.  Although it has no Playoff implications, a New Year's Six bowl game is up for grabs. And for the AAC having a team in there is a huge accomplishment.
My playoff prediction after this week is:
Clemson

Georgia

Ohio State

Alabama
If TCU upsets the Sooners they will be out of contention. A loss at this time will take out the Badgers. Auburn, if they lose, will have 3 losses and they will be out. Miami will remain out of the top 4 with their loss. Sadly I do not think the BIG 12 will be represented if my predictions hold true and TCU pulls the upset. Alabama should be huge Horned Frog fans this weekend.
Written by Dom Buccini, Mason Wilkins