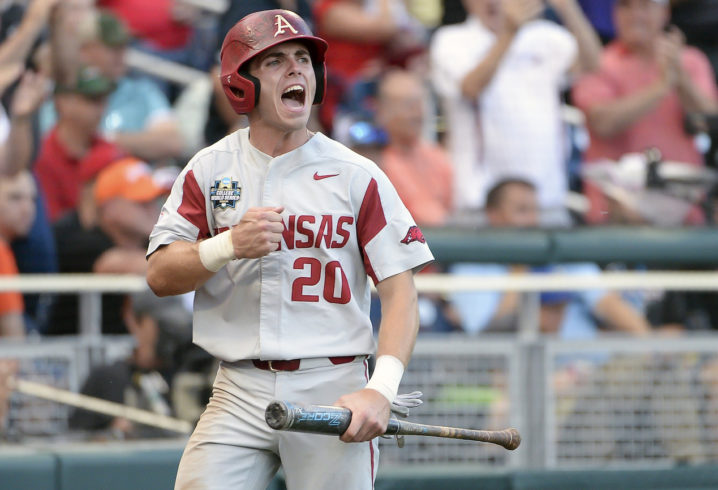 College Baseball Super Regionals Preview and Predictions
June 7, 2019
By: Justin Raley, Baseball Analyst
It is perhaps the greatest time of year for baseball fans. The NCAA College Baseball tournament is fully underway. The original 64-team pool is now down to 16. It is Super Regional time. Win two of three games and go to Omaha. This weekend players across all 16 teams will be playing their hearts out and leaving everything on the field. Here is my preview and predictions for each of the eight Super Regionals.
Los Angeles Super Regional: UCLA vs. Michigan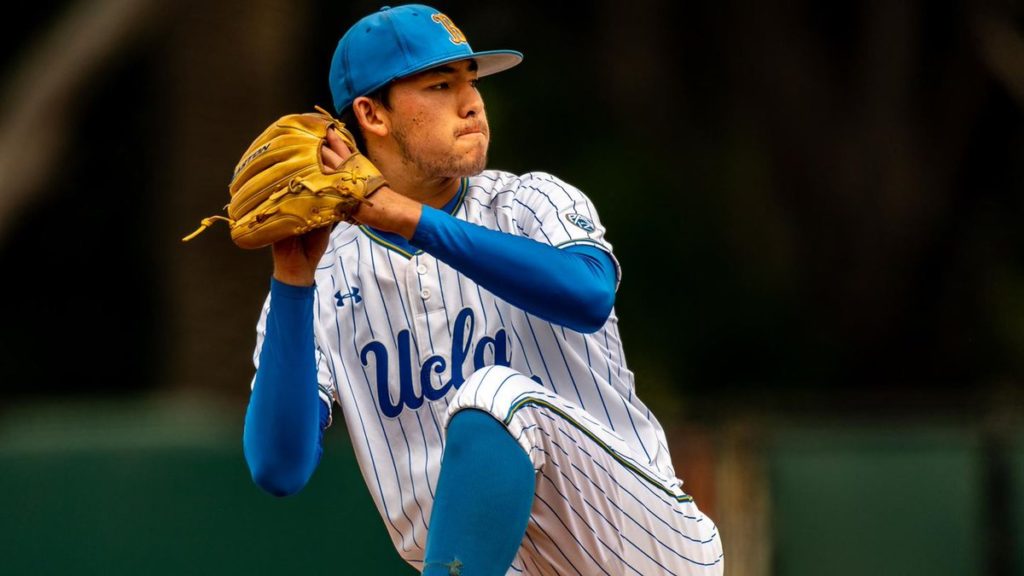 The No. 1 national seed UCLA fell behind in three of their four regional wins. However, that didn't stop them as they would respond in the next inning to either tie or take the lead and wouldn't look back. Their pitching staff is dominant as they have a tournament best 2.59 team ERA. The bullpen has only allowed four runs in 23 innings during the regional.
Michigan pulled off the upset in the Corvallis regional over Oregon State and will look to play spoiler again. Their regional win was the first since 2007. Michigan has been a rather balanced team. Although, their offense will rely on leadoff hitter Jordan Nwogu who's got a slash line of .335/.456/.594 with 12 homers and 15 stolen bases.
Prediction: The No.1 national seed has made it to Omaha in 7 of the past 9 years. I have UCLA winning this regional in 2 games
Lubbock Super Regional: Texas Tech vs. Oklahoma State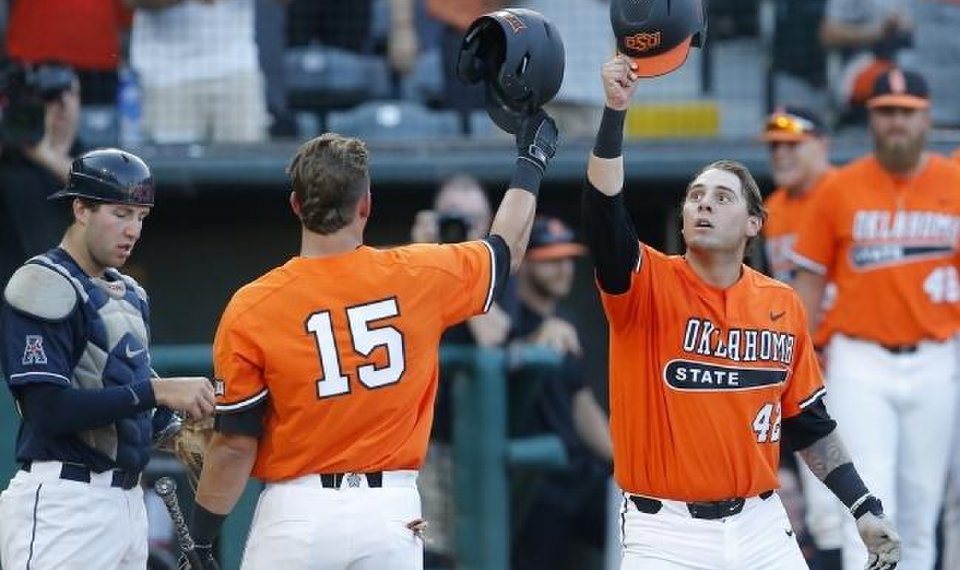 This features a Big 12 battle with the tournament champ in Oklahoma State and the regular season champ in Texas Tech. Josh Jung, who was drafted No. 8 overall by the Texas Rangers in the MLB Draft, has been fantastic for Texas Tech this season with a .340/.478/.608 slash line. The Red Raiders have a great offense and a great pitching staff.
The Oklahoma State Cowboys have been one of the hottest teams down the stretch. Their pitchers have allowed just 11 runs in four regional games.
Prediction: Texas Tech in 3 games
Fayetteville Super Regional: Arkansas vs. Ole Miss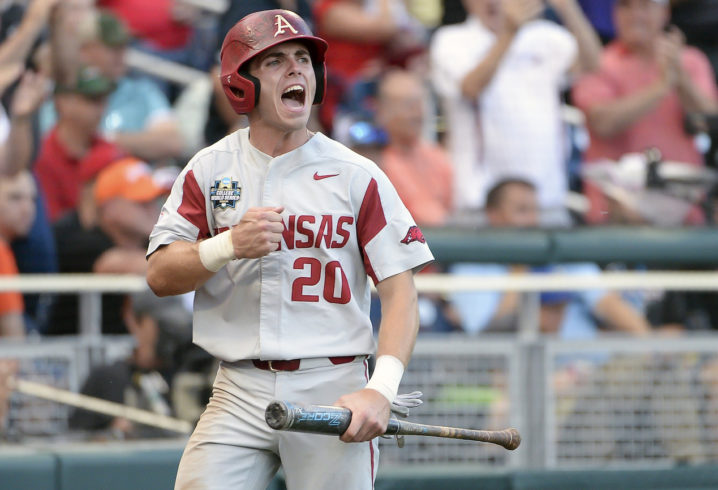 It has been four years since a World Series runner-up made it back to Omaha the next season. Arkansas is looking to do so. They swept through their regional with some dominant pitching performances. Connor Noland, Isaiah Campbell, and Patrick Wicklander combined for 18.1 innings of three run work. Campbell went eight innings, striking out eight, against a TCU team that accounted for 18 runs against a Cal team the night before. They also have a nasty bullpen that consists of a lethal lefty in Matt Cronin.
Ole Miss is not a team to be looked over either. They had a +34 run differential in three games. The Rebels have a lineup loaded with power as they have four hitters with at least 10 homers.
Prediction: This series is going to be awesome! I've got Arkansas in 3 games.
Nashville Super Regional: Vanderbilt vs. Duke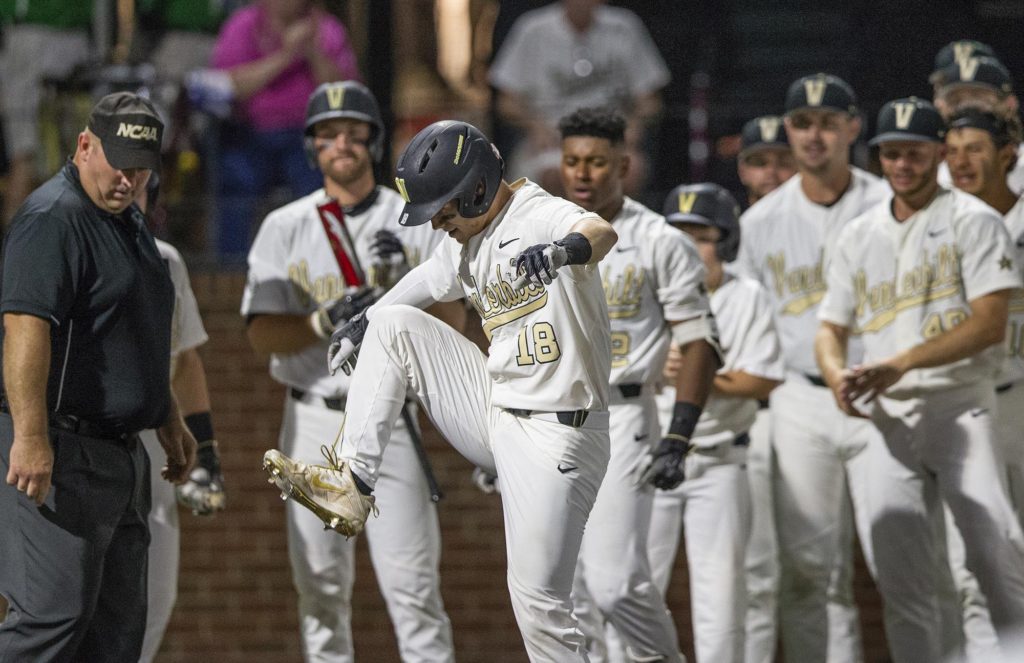 Let's face it, Vanderbilt has the most dangerous lineup in the country. It consists of NCAA home run leader, J.J. Bleday, Austin Martin and Julian Infante who took home regional MVP honors with three home runs and five RBIs. Vandy hit four homers in a 12-1 win over Indiana State to bring their season total to 87. The Commodores will get to stay at home where they are 30-5 this season.
Duke was the 3-seed in the Morgantown Regional. They swept West Virginia 4-0 and Texas A&M 4-1 to take home a regionals sweep.
Prediction: Vandy, 2 games, EASILY
Baton Rouge Super Regional: LSU vs. Florida State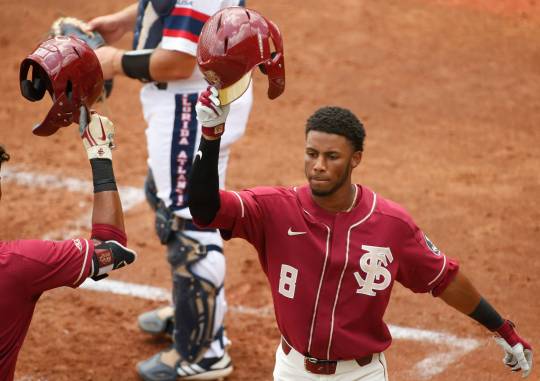 LSU has been a solid team all season. Their entire lineup is crawling with postseason experience. They have four guys hitting over .300 including Josh Smith at .346 and LSU career hits leader, Antoine Duplantis at .319. The only issue is their top two pitchers in the rotation are two true freshmen. Landon Marceaux and Cole Henry sit atop with sophomore Eric Walker.
They will have to contend with a Seminole offense who scored 35 runs in three games at the Athens Regional. They combined to a score of 22-4 in their beatdown of No. 4 national seed Georgia. The Noles hit .375 with 9 homers in Athens. FSU has made 17 Super Regionals in 21 years under the current tournament format. However, they are 0-5 away from Tallahassee. They will look to change that in legendary coach Mike Martin's final season at the helm.
Prediction: FSU will ride their Mike Martin high to a series win in 3 games.
Starkville Super Regional: Mississippi State vs. Stanford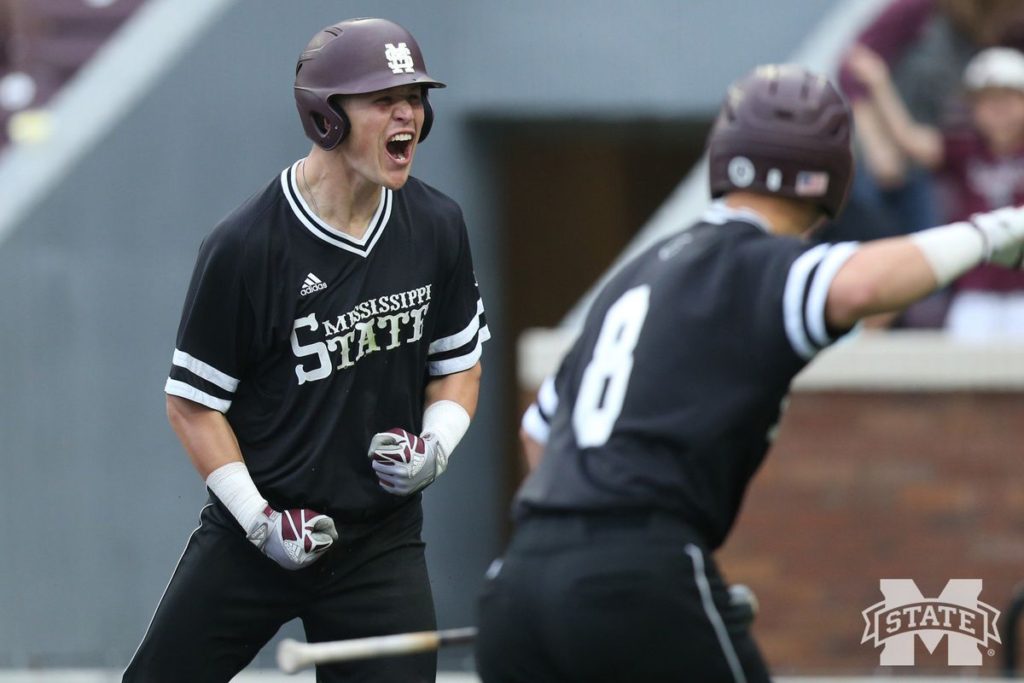 Mississippi State is LOADED. Led by all-time SEC hits leader Jake Mangum and lefty first-round draft pick Ethan Small, they will look to reach their second straight College World Series. Small is one of 22 Bulldog pitchers to reach 100 strikeouts in a season. He's done this in back-to-back seasons. They have a lethal offense with Mangum who sits at .357 with 100 hits and 22 doubles, Tanner Allen who is hitting .350 with 7 homers and 22 doubles, and Justin Foscue who is hitting .340 with 14 homers and 22 doubles. They will also be playing in their new stadium and you better believe it will be rockin' in Starkvegas.
Stanford will come to Starkville for their first Super Regional for the first time since 2014. They showed resilience when they outlasted a scrappy Fresno State team, who many had winning that regional. They have hope in ace Brendan Beck who threwseven scoreless innings on Friday and came in for 3.1 perfect innings in relief on Sunday.
Prediction: Mississippi State, 2 games
Chapel Hill Super Regional: North Carolina vs. Auburn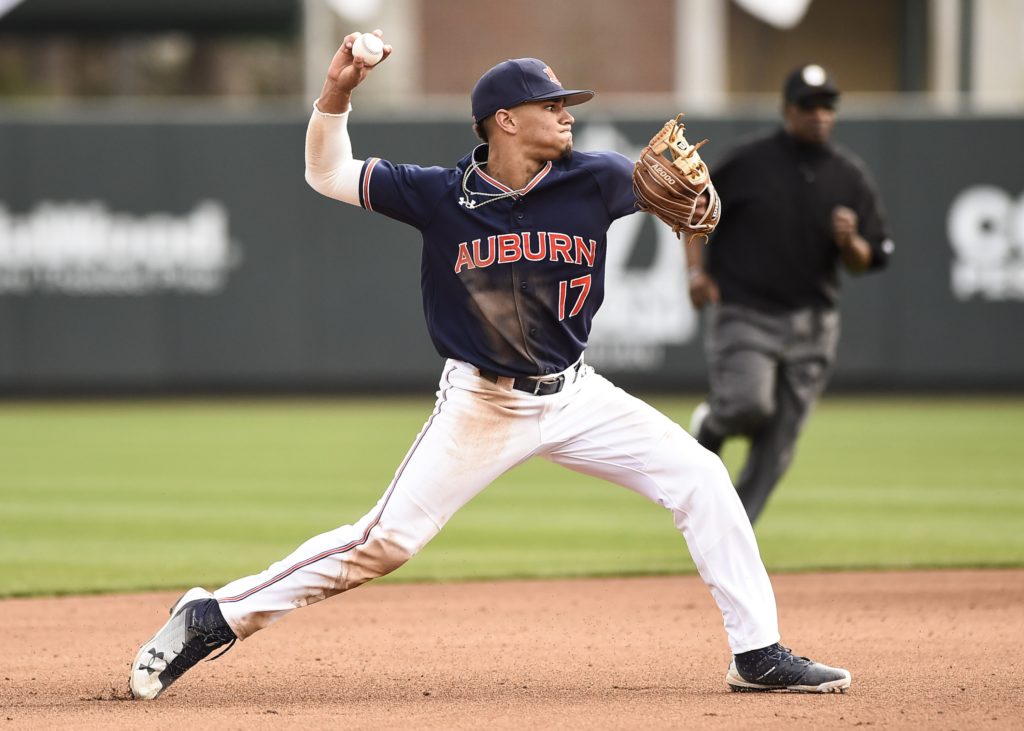 North Carolina has a strong top of a lineup with Michael Busch, Aaron Sabato, and Danny Serretti. Sabato and Serretti are freshmen while Busch, a junior, was taken in the first round of this year's MLB Draft. Sabato was named ACC Freshman of the Year and a First Team All-American with a team-leading .341 average, 16 homers, and 58 RBIs.
Auburn won its second straight regional as they beat host Georgia Tech in Atlanta. Their top pitcher is Tanner Burns who boasts a 2.81 ERA and look to see him start Game 1 on Saturday. Auburn is a sneaky team and shouldn't be taken lightly.
Prediction: Auburn, 3 games
Louisville Super Regional: Louisville vs. East Carolina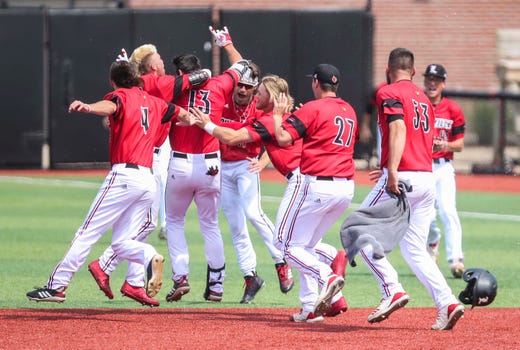 Louisville and East Carolina both own national seeds. They both almost got beat out of their respective regionals. The Cardinals have overcome some serious adversity in their regional as they lost on Day 2 to 3-seed Illinois state, had their closer suspended for four games, and blew a ninth inning lead on Monday in Game 7. They are led on offense by Ben Bianco who is hitting .368, Logan Wyatt who sits .339, and Josh Stowers who is at .336 with 9 home runs and 36 stolen bases.
East Carolina lost their regional opener 5-4 to 4-seed Quinnipiac. They then proceeded to beat NC State, Quinnipiac, and Campbell (twice) by a score of 44-11. Their four best hitters are killing the ball as Spencer Brickhouse, Alec Burleson, Bryant Packard, and Jake Washer accounted for 25 RBIs in the 5 regional games.
Prediction: Louisville, 3 games
(Disclaimer, Louisville spanked ECU in Game 1 on Friday 14-1 to take a 1-0 series lead)