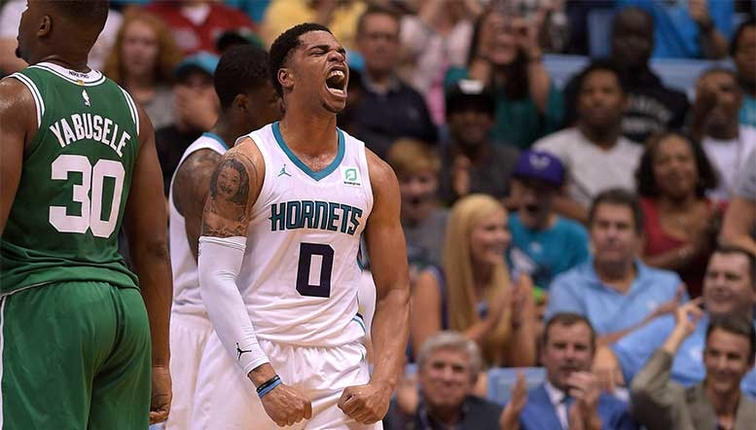 Charlotte Hornets 2019-2020 Season Outlook
July 27, 2019
By: Dave Furtado, Head Basketball Analyst
As the calendar turns from July to August our team by team offseason analysis continues. This time we'll be going over the offseason to date of a basement dweller in the Eastern Conference, the Charlotte Hornets.
Key Additions: Terry Rozier
Key Subtractions: Kemba Walker, Frank Kaminsky, Jeremy Lamb
Draft: P.J. Washington, Cody Martin, Jalen McDaniels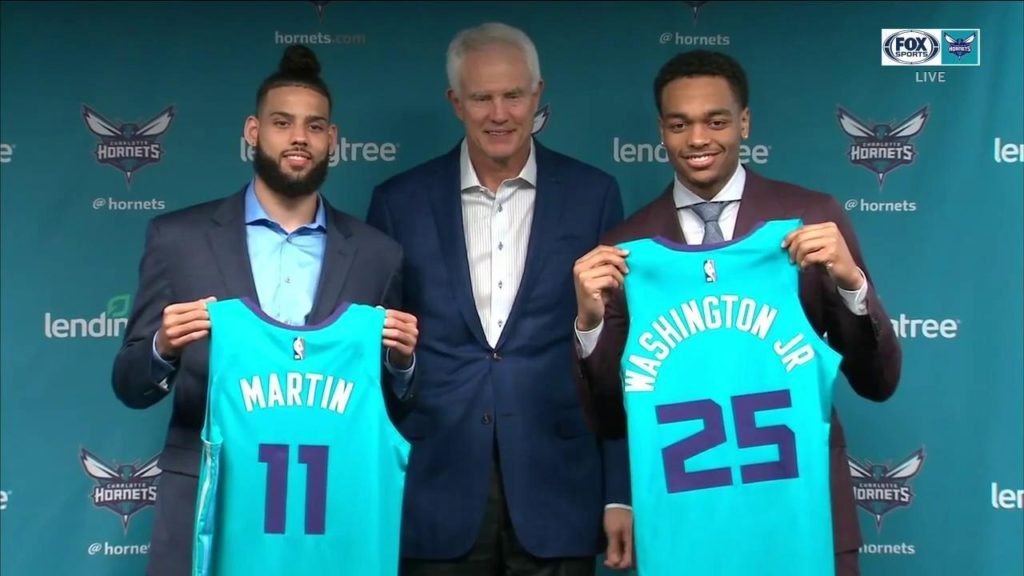 Last season was rather disappointing for the Charlotte Hornets. After narrowly missing the playoffs in a weak Eastern Conference, the Hornets lost franchise icon Kemba Walker to the Boston Celtics, as well as Jeremy Lamb to the Indiana Pacers, and big man Frank Kaminsky to the Phoenix Suns. The only "major" move made in response to these losses was signing former Celtics backup Terry Rozier. This would have been a really solid addition because Rozier is a promising young talent, however the Hornets signed him to a three year 56.7 million dollar contract, which is a major overpay for a player like Rozier. Sure he has heaps of potential, and he's shown flashes of being an excellent scorer, but to pay a player just shy of 19 million dollars per season mostly based on what he could do on the floor is a head scratcher to say the least. Outside of Rozier the Hornets haven't made any noteworthy moves in free agency or in the trade market. This is to be expected of a team that seems to be committing fully to a rebuild.

As far as the draft is concerned, the Hornets made out fairly well. Heading into the night with the 12th overall selection, they picked Kentucky forward P.J. Washington. Washington has the potential to a solid big man going forward towards the future. His ability to slide around the frontcourt and score inside the paint as well as his ever improving jumper should make him a solid piece in the Charlotte rotation for years to come. In addition to drafting Washington the Hornets also selected guard Cody Martin out of Nevada. Martin should bring some nice toughness on the defensive side and add some depth to an all around thin roster, but I wouldn't expect him to really stand out. The final pick of the draft for Charlotte came when they took forward Jalen McDaniels out of San Diego State. McDaniels is still evolving as a scorer, but does have a lot of raw skill and is a plus athlete. His athleticism also allows him to be a staunch defender. Overall Charlotte had a solid draft, especially considering where they are as a franchise.
Final Outlook on the Charlotte Hornets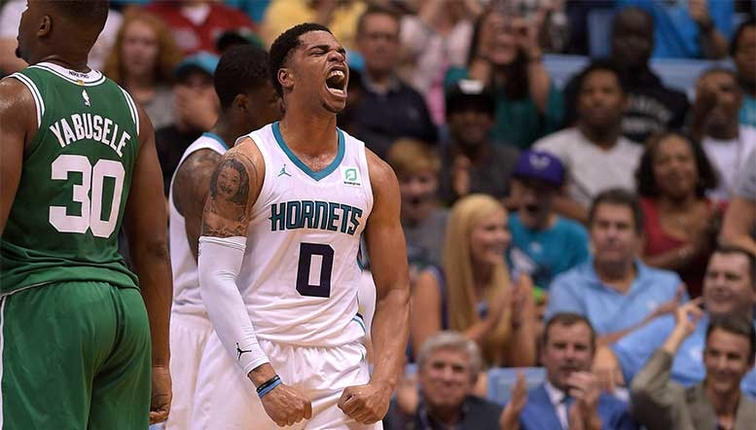 The Hornets are by no means in a position to compete for anything in 2019, aside from maybe the worst record in the league. They are a relatively young group that is trying to accumulate assets and young talent. They've done a decent job so far with a good draft and the addition of Terry Rozier, but they still have a ways to go in the asset accumulation field, especially when looking at what a team like the Oklahoma City Thunder have done in recent weeks. If you would rather look on the bright side, Charlotte will most likely see multiple top ten picks in the coming years, so providing that they draft well, the rebuild could be rather speedy. As far as this upcoming season is concerned the Hornets will finish in the bottom of the Eastern Conference, and the whole NBA for that matter, with a record of 22-60.