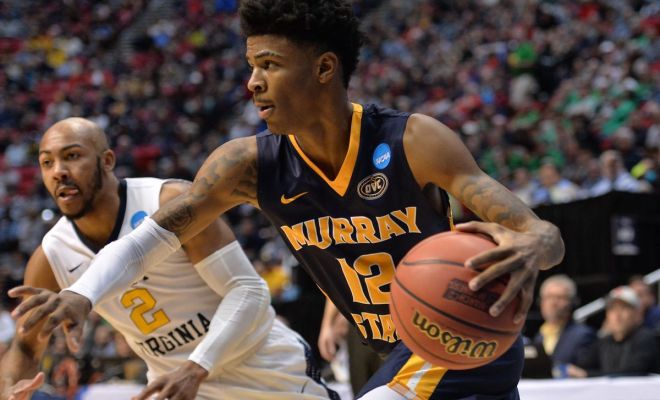 Best First Round March Madness Matchups
March 20, 2019
By: Asher Low, Basketball Analyst
From the tip-off Thursday morning to the final notes of One Shining Moment we know only one thing: there will be madness. Of the thirty two games over the next two days, a few march storylines have caught my eye: will Reggie Miller be welcoming Anthony Lamb to his Kodak moment as Vermont stuns Florida State? Will Virginia cover the +19 spread against Gardner-Webb after they failed to cover that same spread against UMBC last year? Oh, and will Bobby Hurley be thrown out of tonights First Four game? In addition to these riveting story lines, here are the matchups I am most excited for come the round of 64:
Marquette (5) vs Murray State (12) (TBS, 4:30 ET, Thursday):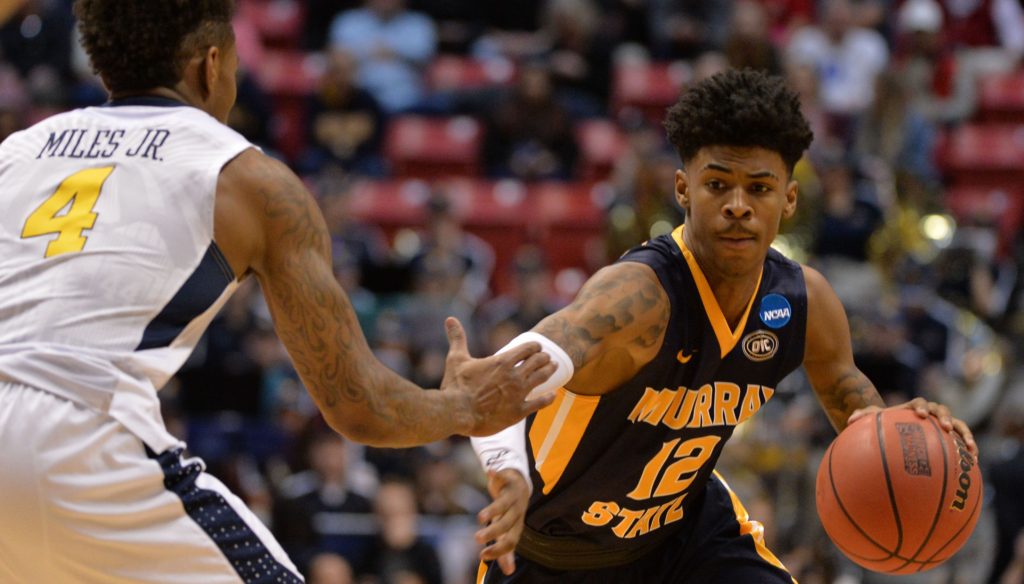 Rightfully, this matchup is getting all of the headlines: Markus Howard vs Ja Morant. Two prolific scoring point guards each averaging around 25 points per game. With 16 30 point games between them you know they can fill it up. Yet, given their offensive star power, neither player is an elite defender and this will likely not be a matchup we see in terms of man to man defense.
As a team Marquette defends at a high level. Led by sophomore forward Theo John this team recorded more blocked shots than any other in the Big East. A key to this matchup will be how Ja Morant, who makes a living inside the paint, will deal with better rim protection than he sees in the OVC. This matchup absolutely sets up to be Marquette's defense versus the Murray State offense lead by mini-Westbrook. Marquette is giving up only 69.1 points per game in the Big East while in the OVC the Racers scored over 85 per game.
If you haven't been able to watch him play this season, let me be the first to tell you that Ja Morant is the real deal. He is efficient, an elite finisher at the rim, quick, and has vision that rivals that of anybody in the country. Look for Steve Wojciechowski (don't worry, I can't pronounce it either) to have his team prepared to double Morant and send a variety of looks at him. Wojo as he is known has the tournament experience as a champion with Duke after the greatest sports moment to almost happen took place when Gordon Haywards half-court heave bounced off of the rim.
Prediction: I think America sees just how good Mr. Morant is as he leads the Racers to a close win down the stretch.
Wisconsin (5) vs Oregon (12) (TBS, 4:30ET, Friday):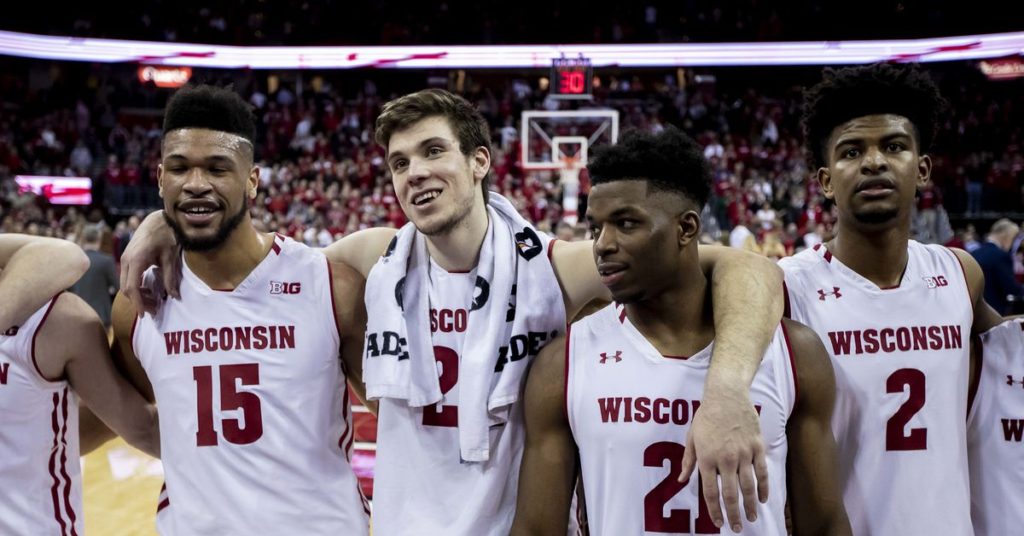 *Disclaimer: I am a Wisconsin Badger so everything I say about them from here on can be taken with a grain of biased salt.
There is no team in the country right now that is hotter than the Oregon Ducks. This is perhaps Dana Altman's finest coaching job, and finest coaching week as he just signed a juicy long-term extension. With the injury to Bol Bol at the beginning of January, this Oregon team who was picked to finish at the top of the Pac-12 in the preseason had to radically change its identity. A struggling Payton Pritchard and a shot happy freshman in Louis King were elements of an Oregon team that limped through January and February without an identity. An 0-3 west coast road trip culminating with a loss to UCLA in late February marked the lowest point of this Ducks season. Then, on February 28th at Matthew Knight Arena against a tournament team in ASU they found their magic. That 28 point blowout win led to a streak of 8 straight wins including winning four games in four days at the Pac-12 tournament just to make it here. A truly incredible transformation by future hall of famer Dana Altman.
So what is the Ducks identity now? Defense. Three of their four wins in the Pac-12 tournament saw them holding their opponents to 54 points or less. It's no accident that this team slowed down the pace, started pressing and defending at a high level, and found success. Their matchup zone is unique in that it can adapt to different teams based on who Oregon wants to key in on. In Kenny Wooten, Victor Bailey, and Paul White, Oregon has the athletic, switchable front line that works so well in the Dana Altman matchup zone.
Who will the Ducks have to key in on come Friday in San Jose? Ethan Happ. A nightmare matchup for anybody this year given his vision and layup package around the rim, Happ is a Badger legend whose jersey should hang in the Kohl Center rafters soon. In comparing Oregon and Wisconsin, one might be looking in the mirror. Wisconsin also wins with their defense and a slower pace as Coach Greg Gard has continued the Bo Ryan philosophy of playing defense without fouling and switching a lot of ball screens that allows defensive freedom. This will be a race to 60 points and could be played at an 1890's peach basket pace. Dr. Naismith would be proud.
So what will the difference maker be? Oregon will likely swallow Ethan Happ with two or three defenders keyed in on him in a matchup zone. Happ is an elite passer, something he does not get enough credit for, and he will find the Badger guards in Davison, Trice, and Pritzl for open three point looks. If the Badgers knock enough of those down and Kahlil Iverson remembers how to make layups again, Wisconsin will win the race to 60 and win this game.
Prediction: Wisconsin by a million.
Nevada (7) vs Florida (10) (TNT, 6:50 ET, Thursday):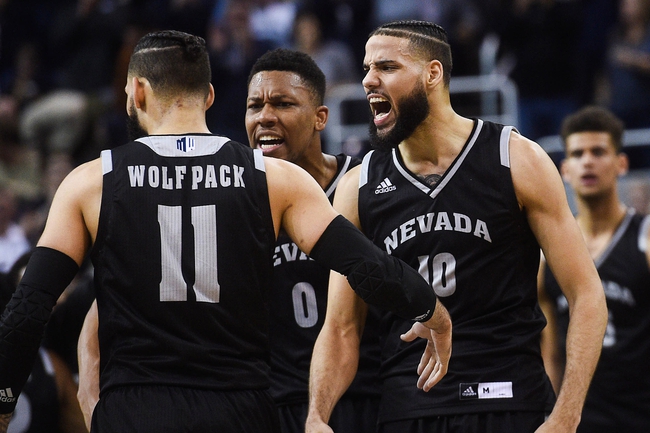 Perhaps the most intriguing game of the first round for many reasons. The number on question that I have to ask is what Nevada are we going to get. Last years Sweet 16 run saw Eric Musselman at his finest when Nevada shocked the world by completing an unthinkable comeback in the second round against Cincinnati. I hopped on the Muss Buss at the beginning of the season as Nevada returned the Martin twins and Jordan Caroline. Record-wise it looks as though they have lived up to expectations, however, this team has never really felt complete. A 27 point loss at New Mexico is certainly the biggest head-scratcher of them all, but even in wins this team has been down at the half and has had to struggle to beat Mountain West opponents that they should breeze through.
Their style does explain their inconsistency. This team can score in bunches and are one of the most "spurtable" teams in the country. They can go on 15-0 runs in a matter of minutes led by the shooting of Portland transfer Jazz Johnson and the aforementioned Martin twins. Transfers are the name of Eric Musselman's game and senior transfer Trey Porter gives this Wolfpack team an interior presence on the defensive end that they lacked last season. With the ability to get out and run and the 25 attempted threes per game, if those shots aren't falling in transition Nevada has issues.
Florida has struggled with consistency this year as they mix in freshman and senior leaders. A win at LSU and a loss at home to Georgia exemplify this inconsistency. In those two games, one fact remains constant: As KeVaughn Allen goes so goes the Florida Gators. The senior is capable of having a 20 point game against the Wolfpack, but if his shot isn't falling this Florida team struggles for offense. The matchup of Allen versus what will likely be Caleb Martin is an excellent one and will determine the outcome of this game. Outside of Allen, the Gators rely heavily on Freshman Noah Locke and Andrew Nembhard for their offense.
If KeVaughn Allen gets hot from the perimeter this Florida team can play with anyone, but if his shots aren't falling they will struggle to find the offense needed to hang with the pace of Nevada.

Prediction: The Martin twins win the battle against an inexperienced freshman backcourt and contain the senior Allen to send the Gators home in a close one. #MussBuss