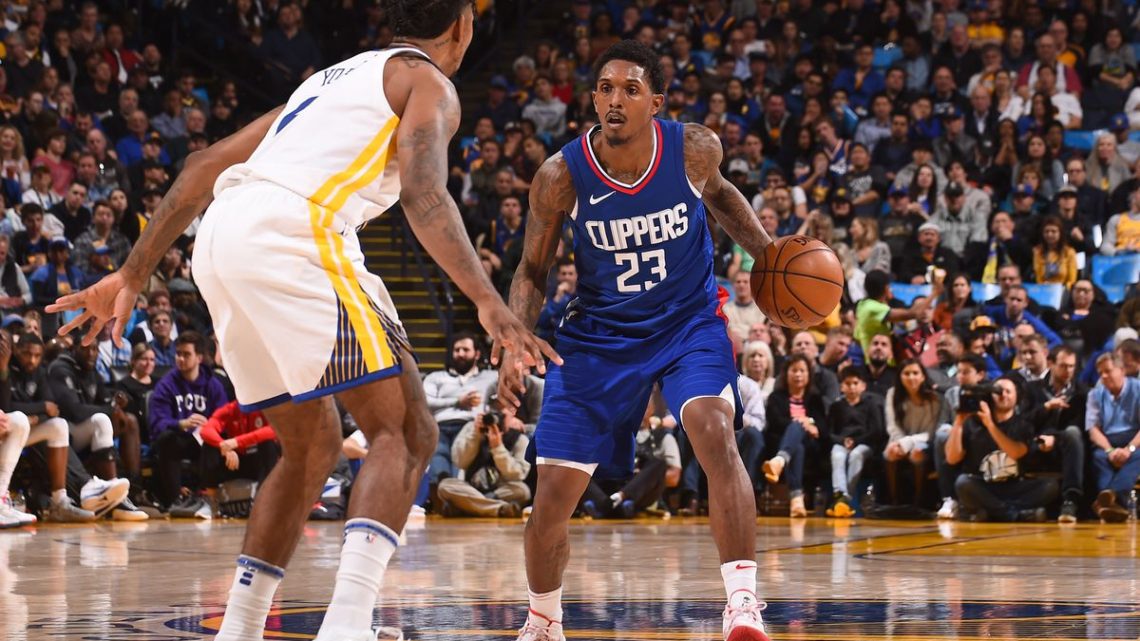 Best Benches in Basketball
November 9, 2018
There are many great aspects and pieces to a good NBA team. Star power, defense, chemistry and many more. But one thing, that most championship teams always have is a good bench. A second unit that can make runs, bring energy to the team, and provide relief for the starters. With so much talent in the NBA today, there are countless great players that come off the bench. Even players that are better than starters, but come off the bench for the benefit of the teams needs. Here are my top five second units in the league after these first ten games or so. This is not going to be based on just scoring or statistics, but the potential I think these benches have on both ends of the floor. Above all, the impact those units make playing against the opposing teams bench.
HONORABLE MENTION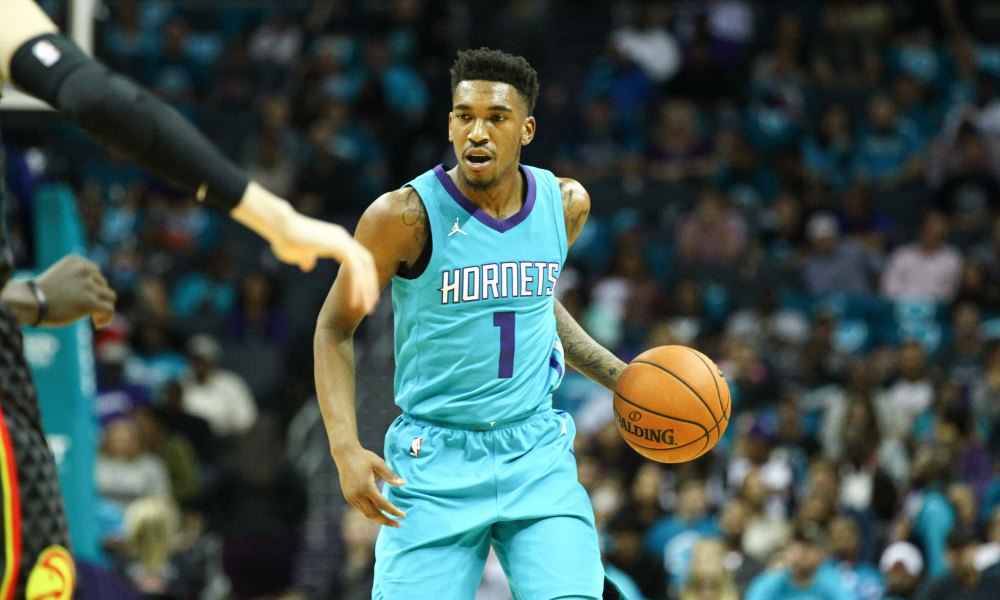 CHARLOTTE HORNETS
The Charlotte Hornets just miss out on my top five, with a revamped second unit. The Hornets currently stand at 6-5 in a lackluster Eastern Conference and will be in the playoff hunt all year long. We all know about Kemba but here is what they have got going off the bench.
Regular players in second unit
Tony Parker
Malik Monk
Miles Bridges
Michael Kidd-Gilchrist
Willy Hernangomez
Right now as a unit, they average 48.8 PPG! That is good enough for second best in the entire league. Guess who is third? The Cavs. This is why you have to take some of these stats with a grain of salt, because they are so frequently getting blown out that they want guys like Sexton, Jordan Clarkson, and others to get minutes. The Hornets on the other hand, have a winning record and are top three, so for me that is a huge difference.
We know Willy Hernangomez is a solid player. We also know Michael Kidd-Gilchrist will never live up to his number two overall pick hype, but he plays good defense and can give you 10 points and 7 rebounds or so on a consistent basis. The main difference with the Hornets this year involves the additions of Miles Bridges, the legendary Tony Parker, and the development of Malik Monk.
Tony Parker is one of the greatest Point Guards to ever play, and even though he's at his final stage, he is still effective. If the Hornets do make the playoffs, he has the experience and skill to have some big games. He is currently averaging 10 points and almost 5 assists off the bench, which is very solid for someone backing up an all star point guard.
Miles Bridges who was picked 12th in this years draft out of Michigan State, is an extreme high flyer with a lot of potential. Ultimately, the biggest difference maker for me is Monk. This is a guy we saw at Kentucky that averaged 20 points and could shoot from anywhere on the floor. However, he had a very underwhelming rookie season, getting sent down to the G-League for a game. This season, he has come back with a vengeance and is the second leading scorer on the team at 13.4 PPG! With Tony's experience, MKG's defense, and the development of two good young players, the Hornets have one of the nicer benches in the league. But just miss out on my 5.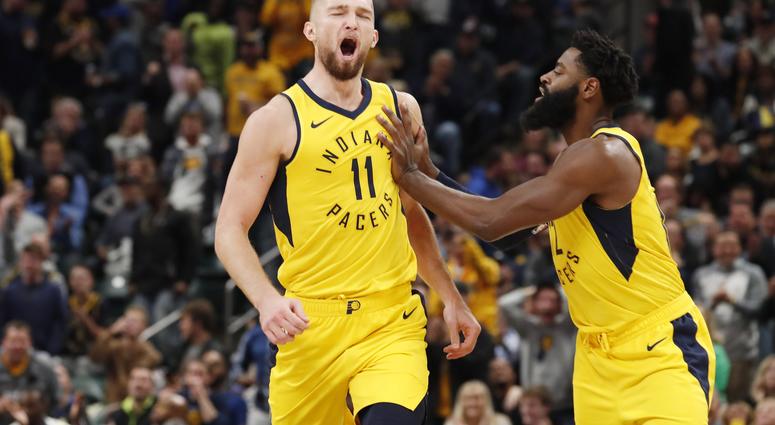 5) INDIANA PACERS
Regular players in second unit
Cory Joseph
Tyreke Evans
Doug McDermott
Domantas Sabonis
The Pacers don't go that deep into their bench, but their reserves that they use are quality. Right now they are only 13th in the league in bench points, but 9th in plus/minus. They've got Dougie McBuckets to spread the floor, to go along with three of the best reserves at their positions. When you talk about the most solid backup Point Guards in the league, Cory Joseph has to be in the mix. He has been on a championship team in 2014 with the Spurs, and most recently on the best Raptors team in history in 2016 when they advanced to the Eastern Conference Finals for the first time in franchise history. Last year he helped the Pacers on their successful season where they took LeBron and the Cavaliers to seven games. His stats (which are never spectacular) will drop with Tyreke Evans taking over a lot of the play-making duties but he is still a highly intelligent player that always brings something to the table.
Sabonis is a great young player who is averaging a career high 14 points and 9 boards a game! At this rate, he will definitely be in the running for 6th man of the year. And of course there is Tyreke, who on his day is one of the hardest players to guard. He can handle the ball, he has great length, he can rebound and he can pass. The only thing that is questionable is the consistency of his jumper and health, but to have all the skills Tyreke has off the bench on a playoff team? It makes the Pacers one of the best benches in the league for me.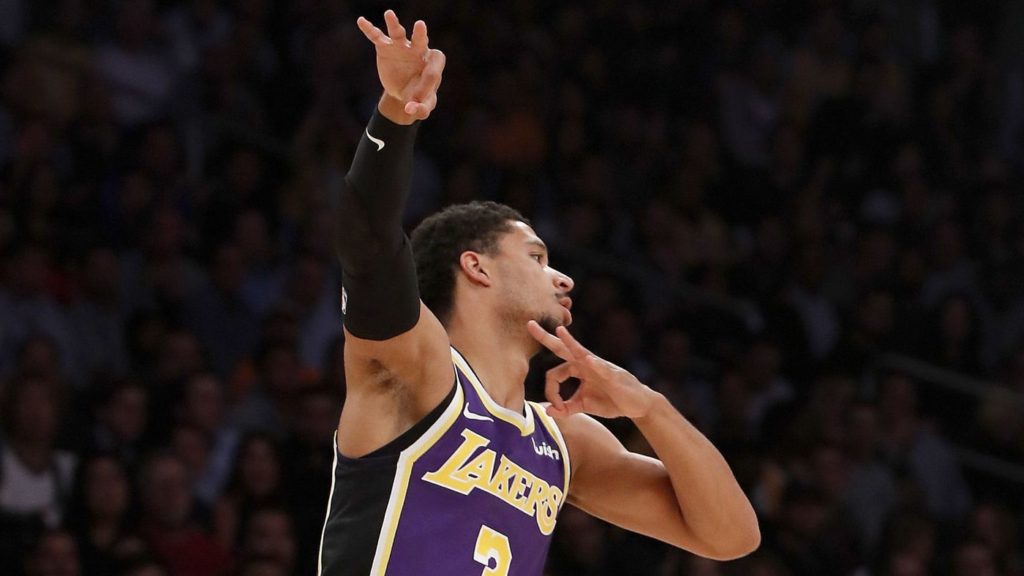 4) LOS ANGELES LAKERS
Regular players in second unit
Rajon Rondo
Kentavious Caldwell-Pope
Josh Hart
Lance Stephenson
Tyson Chandler
The Lakers bench is elite, make no mistake about it. Just look at the names on there. Rajon Rondo, who may have had a couple of interesting years since he left Boston, but has really picked it up over the past three years. His regular seasons for the Bulls and Pelicans weren't great, but his playoff form was just like old. PLAYOFF RONDO! When he is engaged and playing like that, he is one of the best Point Guards in the league. This guy overall, has been one of the best point guards of this generation and to have him off the bench? That is an extreme luxury. He absolutely does it all. Defends, rebounds, can score when he wants to, and is one of the best passers I think to ever play.
We know he is better than Lonzo at the current moment, but is it best if Lonzo gets dropped to the bench again? It could spell the end of his Laker career. Above all, this unit can defend. KCP is all defense and a couple shots here and there, and Josh Hart is a fantastic two-way player who has gotten off to a fantastic start. You have to mention him when you talk about the Lakers young core. And of course, there is Lance to make em Dance Stephenson. I personally am a huge Lance fan. When he was on my Clippers for half a year in the 2015/16 season, he would always produce when called upon. Much like I said about Tyreke Evans, the guy can do it all except he's not great from 3. He can handle the ball extremely well, especially when he goes one on one. He rebounds, defends extremely well, can pass, and more than anything is an energizer for any team. He is one of the best bench players you can have.
The Lakers however, can not put out a total bench unit because they are too small. Frequently they will have either LeBron, Kuzma, or Ingram out there with some of the second unit guys. A glaring weakness in their bench has been a lack of a backup big. They've answered that call with the addition of former defensive player of the year and NBA champion Tyson Chandler. Having an aging Tyson Chandler off the bench, is a great pickup. He has the experience and can still provide some good minutes in key situations, especially down the road. In his first game on Wednesday night against the Wolves, he went classic Tyson in the last minute of the game, giving the Lakers three extra possessions to seal the game by tipping the ball back out. With Rondo leading the charge, the Lakers second unit is a force to be reckoned with. Right now they are only 21st in bench points and 15th in plus/minus. However, often times it's a mix of bench and starters and even though bench players are not scoring, it is guys like Rondo off the bench that create shots for the likes of Kuzma and Ingram. Those are not bench points that are gonna show up on the stat sheet, but it's the impact of Rondo off the bench nonetheless.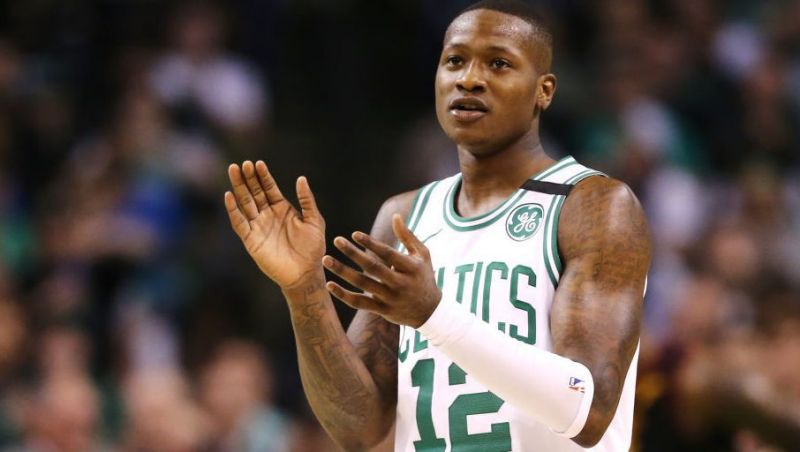 3) BOSTON CELTICS
Regulars in second unit
Terry Rozier
Marcus Smart
Marcus Morris
Aaron Baynes
The Celtics bench gained a lot of fame last year after Kyrie was ruled out for the playoffs. That's because Terry Rozier had to take over starting point guard duties in the playoffs and absolutely killed it in his absence. He was nothing short of spectacular, helping them get 1 win away from the NBA Finals before eventually falling to LeBron and the Cavs. He solidified himself as pretty much the best backup point guard in the NBA when Kyrie returned, that he probably won't be a backup after his contract expires this summer.
Like his bench counter part Rozier, Marcus Smart is also a fantastic defender. He's an energizer that consistently puts his body on the line for the boys in green, and rattles the opposition. He's that guy that everyone hates, but Celtics fans love. The only thing that is extremely inconsistent is his jump shot. Right now Rozier and Marcus Smart are only averaging 12.5 points between the two of them. It has been an adjustment with Hayward and Kyrie back for Brad Stevens to balance everyones minutes. On top of that, it is a balance for the Celtics themselves to balance the shot distribution for all these great players. Naturally, the numbers will be down. What is kind of concerning is that both Rozier and Smart are shooting no higher than 35% from the field right now. But it is still early, and I think Rozier will be there till the end of the season before he leaves to pursue his own potential as a starting point guard.
Aaron Baynes has really come into his own after leaving San Antonio for the Celtics and has become a key part of this team. He started all of last season, and now that Gordon Hayward is back, he moves to the bench. He is a solid defender with a high basketball IQ, that can hit from midrange and even expanded his range this season to hit 3s consistently.
But the standout so far from the Celtics bench this season, has been Marcus Morris. He plays good physical defense, and is a great shot maker. He is currently the Celtics 3rd leading scorer at 14.7 PPG! That's more than Hayward, Jaylen Brown, and Al Horford. He is also averaging 7 rebounds and shooting 51% from the field and 49% from 3! That is just fantastic and on course for a 6th man of the year possibility.
The Celtics bench are only 23rd in points, but 10th in plus/minus. Just like the Lakers, because they have so many good wing players, Stevens usually throws out one or two of the big 5 with the bench players. So despite the fact that they are not the best scoring bench, they still outplay opposing benches consistently.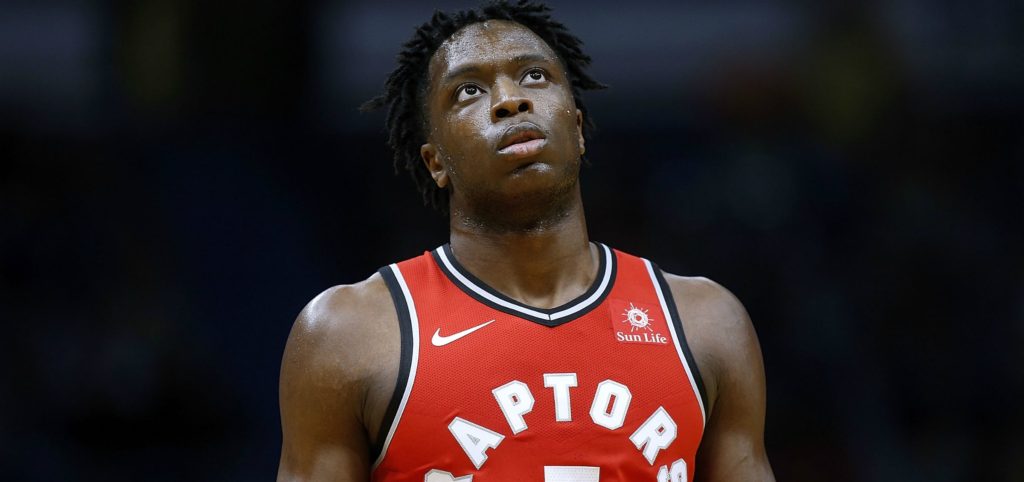 2) TORONTO RAPTORS
Regulars in second unit
Fred VanVleet
Delon Wright
Norman Powell
CJ Miles
OG Anunoby
Jonas Valanciunas
We all know about the improvement to the starting lineup by acquiring Kawhi Leonard this off-season. This is the best Raptors team ever. Quote me on that one. In large part to their fantastic bench that helped them get the number 1 seed in the East last year. Last season they were 5th in bench scoring and number 1 in plus/minus. Right now they are only 14th in scoring but they have had to adjust a bit with a bench player coming in for Kawhi on occasion with the games he has been rested.
Overall, this bench is elite. Fred VanVleet was a nominee for 6th man of the year last season, and is one of the best backup PG's in the league. He is currently averaging 10.3 PPG and 4.6 APG off the bench. Delon Wright is also a very solid player along with Norman Powell and CJ Miles that can spread the floor.
The two real difference makers off the bench however, were starters for the Raptors last season. Those two are OG Anunoby and Jonas Valanciunas. With the addition of Danny Green, OG was moved to the bench. He is a very capable second year player who can hit 3s, and play fantastic defense. Toronto is filled with great one on one defenders with great length and athleticism. One of those is OG Anunoby. With the ascendence of Pascal Siakam, the Raptors have inserted him into the starting lineup and put Serge Ibaka at the 5. With the increase in small ball, and constantly switching on pick and rolls, the Raptors can actually hang with that small lineup. Mainly because they have elite defenders that can guard multiple positions like Serge, Kawhi, Danny Green, and Siakam. Valanciunas now comes off the bench and gets buckets. He is averaging a career high 13.4 PPG and 7.4 RPG to go along with it. This Raptors team is elite top to bottom.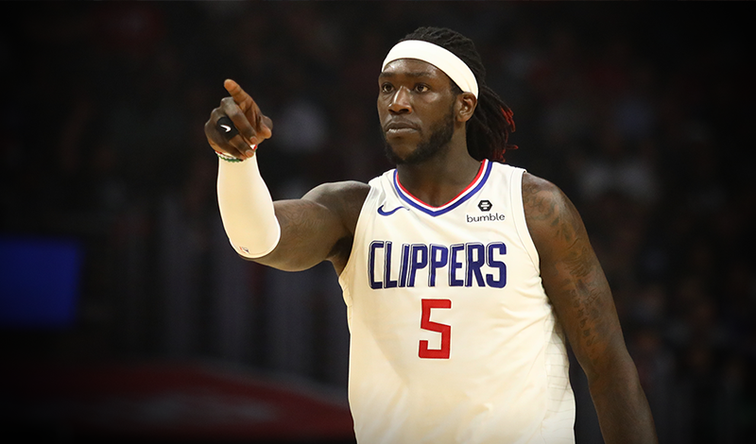 LA CLIPPERS
Okay okay, I know what you are going to think. Of course the Clipper fan puts his team first. So much bias what a joke. All bias aside, if you really want to know my opinion on the Clippers, it is that I still do not think they are going to make the playoffs. The West is just too good, but are they a good team? Yes, a very good team. Health will be the determining factor. I thought the Clips had one of the best benches in the league before the season, but not as good as it has turned out so far. The stats do not lie.
Regulars in second unit
Shai Gilgeous-Alexander
Milos Teodosic
Lou Williams
Luc Mbah A Moute
Mike Scott
Montrezl Harrell
Let's start off with the fact that there are several two way players on this bench. Milos Teodosic and Lou Williams are all offense, I know. Milos is a fantastic passer that is good for 10-15 minutes a game, who can hit some shots and run the pick and roll very effectively. Last season the Clippers where 26-19 in the games that Milos played in. They were 16-21 when he did not. He is a fantastic shot creator, especially for good shooters like stretch 4 Mike Scott who is shooting 57% from the field and 53% from 3!
But now for the four key reserves. I don't even think I need to talk about Lou Williams. Two-time sixth man of the year, 22 PPG last season which should have taken him to the All-Star game. He has actually been very inconsistent so far this season but somehow is still leading the league in bench points at 19 which I find funny.
The Clippers were also blessed to get one of the best defenders in basketball back on their team after one year away in Houston. Luc Mbah A Moute is back and people do not realize how great this guy is at defense. First of all, his shooting has improved to the point where he can shoot 40% from 3. But defensively he can almost guard anyone. He has missed a couple of games recently due to injury, but in the second game of the season against OKC at Staples Center, Paul George went off in the 3rd quarter. He was showing everyone on the court that he was the best player in that stadium. But what happens when Luc starts guarding him in the 4th? Absolute shut down. He did not score a point and OKC only scored 15 in the quarter. That is the luxury this Clipper team has with elite defenders in their starting lineup, and an incredible one in Luc off the bench that relishes the challenge of guarding these stars.
Finally the two players that people probably don't realize are as good as they are on this second unit. First is rookie Point Guard Shai Gilgeous-Alexander from Kentucky. Shai was picked 11th in this years draft and is 6'6 with a 7 foot wingspan. The man has all the tools to be great. He is a very a good defender with his length, has a high basketball IQ and can score from midrange. He is also capable of creating his own shot especially attacking the basket. The man is a stud and will keep improving. If he gets a consistent shot from outside, the Clippers have a franchise player on their hands. Right now he is averaging 8, 3, and 3 to go along with a steal a game.
Last and certainly not least is my personal favorite, Montrezl "The Monster" Harrell. When the Clippers got Montrezl, I thought he was just going to be a good backup big that brought energy and boards. Well I was right about that, but he is also a great shot blocker who is 12th in the league in blocks right now. What I never could have anticipated however, was how good he was offensively. The man has skill and post moves and touch around the basket. Something as a fan we never had anything close to with Deandre and all the bum big men the Clips had signed off the bench over the years. If Montrezl gets the ball in the key, it's over. He is gonna score. If Montrezl gets the ball in the restricted area, that's it, he is banging on your head. He is just a monster that gives the Clips amazing energy on both ends and scores with ease. Not to mention efficiently. He averages 12 and 6 on 64% shooting. These are not Deandre Jordan all dunks 65%. These are contested around the rim finishes with bigger bodies on him. Points that only skilled big men are capable of scoring. Did you hear he had 30 points in Houston this season? Yes he did.
All together, the Clippers have the best bench in basketball right now and the stats prove it big time. Remember the Charlotte Hornets who were the second highest scoring bench in the league with 48.8 PPG? Well the Clippers are first by a long shot with 56.9! That is almost 60 bench points a games and guess where they rank in plus/minus off the bench? Number 1 in that as well. And the most significant part….they are winning games. Case closed.