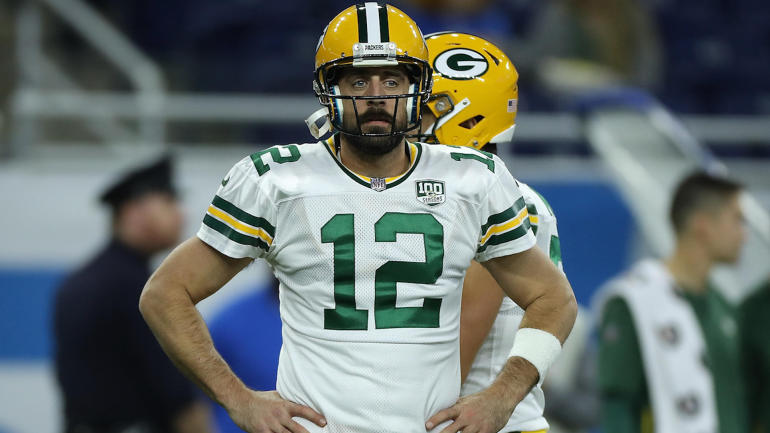 Aaron Rodgers is Overrated, Not Heroic
October 16, 2018
  You would honestly think that Rodgers had beaten his next game's opponent, the undefeated Los Angeles Rams, the way people have reacted to his win last night.  
I woke up and nearly fell into a hysterical fit reading this:
This man @AaronRodgers12 is just so damn special, it's hard to put into words. I don't give a damn what anyone says: he is the BEST QB I've ever seen in my life. He's just that GREAT! I don't even what to hear anyone anymore about this. I really don't!

— Stephen A Smith (@stephenasmith) October 16, 2018
Then check out this by Bleacher Report. You can't make this shit up.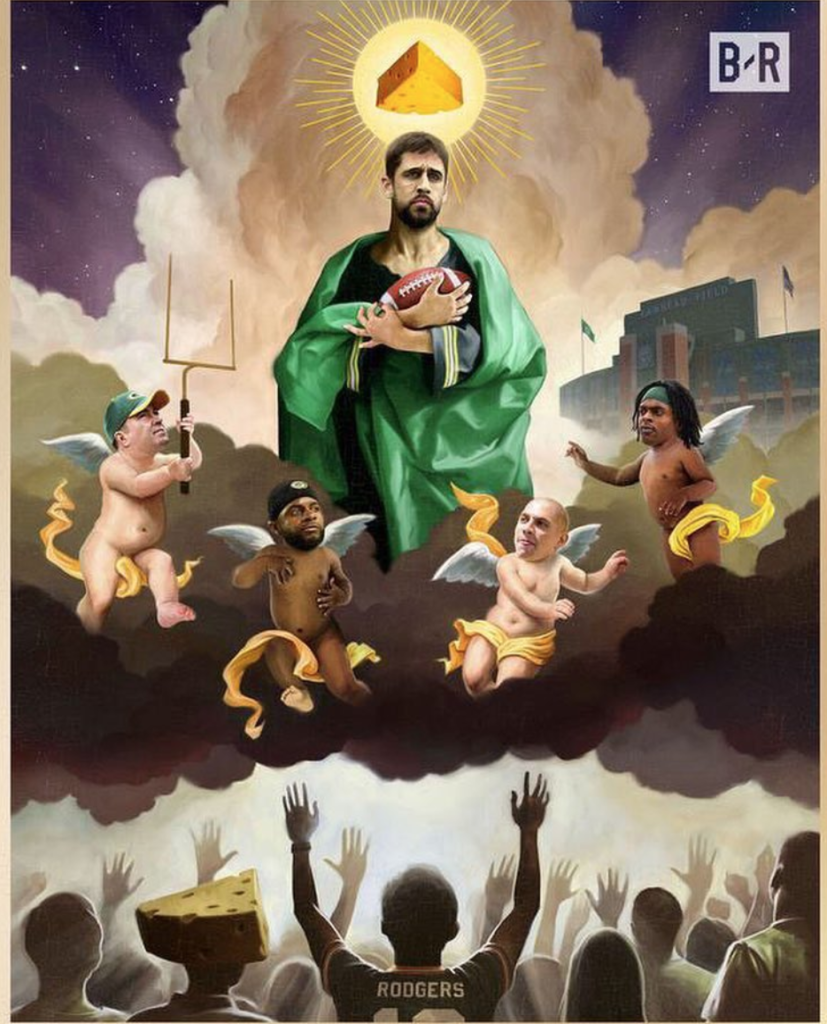 It continues.  Google him and "Aaron Rodgers's Heroics," "Aaron did it Again" will be every headline.  
   OK, everyone needs to learn a bit of context.  Aaron Rodgers beat the 49ers at home. Wow, you want a cookie? Their anemic defense and offense led by Colin Beathard (I'm sorry CJ Beathard) almost overcame Rodgers and company at home.  You should feel embarrassed, not pumped about this outcome.
   I'm not going to lie, I've had a lot of fun this year watching Aaron Rodgers worshippers realize he is in no realm of Tom Brady's.  All summer I heard about how "Aaron Rodgers is the best I have seen do it." Or I would hear praise like "Wow, have you seen that guy throw the football?!?!?"  Then they would make some lazy argument along the lines of, "The eye test matters," and then use that to say Brady has been a system QB his whole career.  Let's make something clear: The "other-wordly" Rodgers has been very, very mediocre this year. AN ATROCIOUS 54.9 QBR, putting him below mediocre QBs, couldn't be right, could it??? He has Davante Adams, a stellar O-line, Randall Cobb, Jimmy Graham…. What's happening??
    I'll sum it up, he's overrated.  Makes some unbelievable plays, I won't deny it.  At times, he makes plays that, it is true, only he can make.  That second TD to Adams was a thing of beauty. I'm fair in my analysis to say I was in awe by it.   But I'm equally as in awe when he disappears, and proves to be nowhere near as consistent as many of the all-time greats.  Where's that dog that Brady has? When is he ever rallying his team to comeback wins or leading the Pack to wins against better teams? Brady just did that this weekend, and the instances that that has been the case in his career are far too numerous to count.  Packers fans better  hope Rodgers wakes up soon, as they now face bouts with the undefeated Rams and against the rolling Patriots back to back after the bye. Losses there could push the Pack right to the brink of Playoff elimination in the tough NFC.
  Let me add in one final chirp for you Cheeseheads or just Aaron Rodgers lackeys from my boy, fellow Tailgate analyst, Ryan Scimone. 
Aaron Rodgers only has 19 career game winning drives, ranked 57th all time. Here are guys with more
Tom Brady: 43
Big Ben: 40
Matt Ryan/Eli Manning: 35
Stafford: 32
JAY CUTLER: 28
Andy Dalton: 23
Alex Smith: 22#notmygoat

— Ryan Scimone (@ryanscimone22) October 16, 2018
Written by Will McGuinness