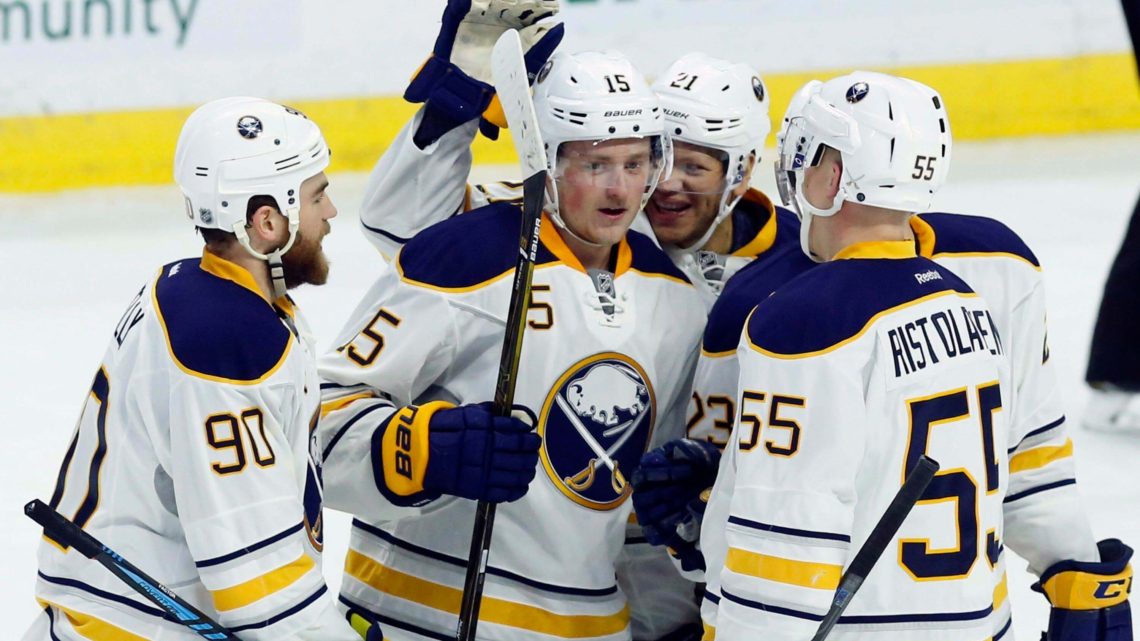 A New Beast of the East?
August 30, 2018
BY: NICK GENDREAU, Hockey Analyst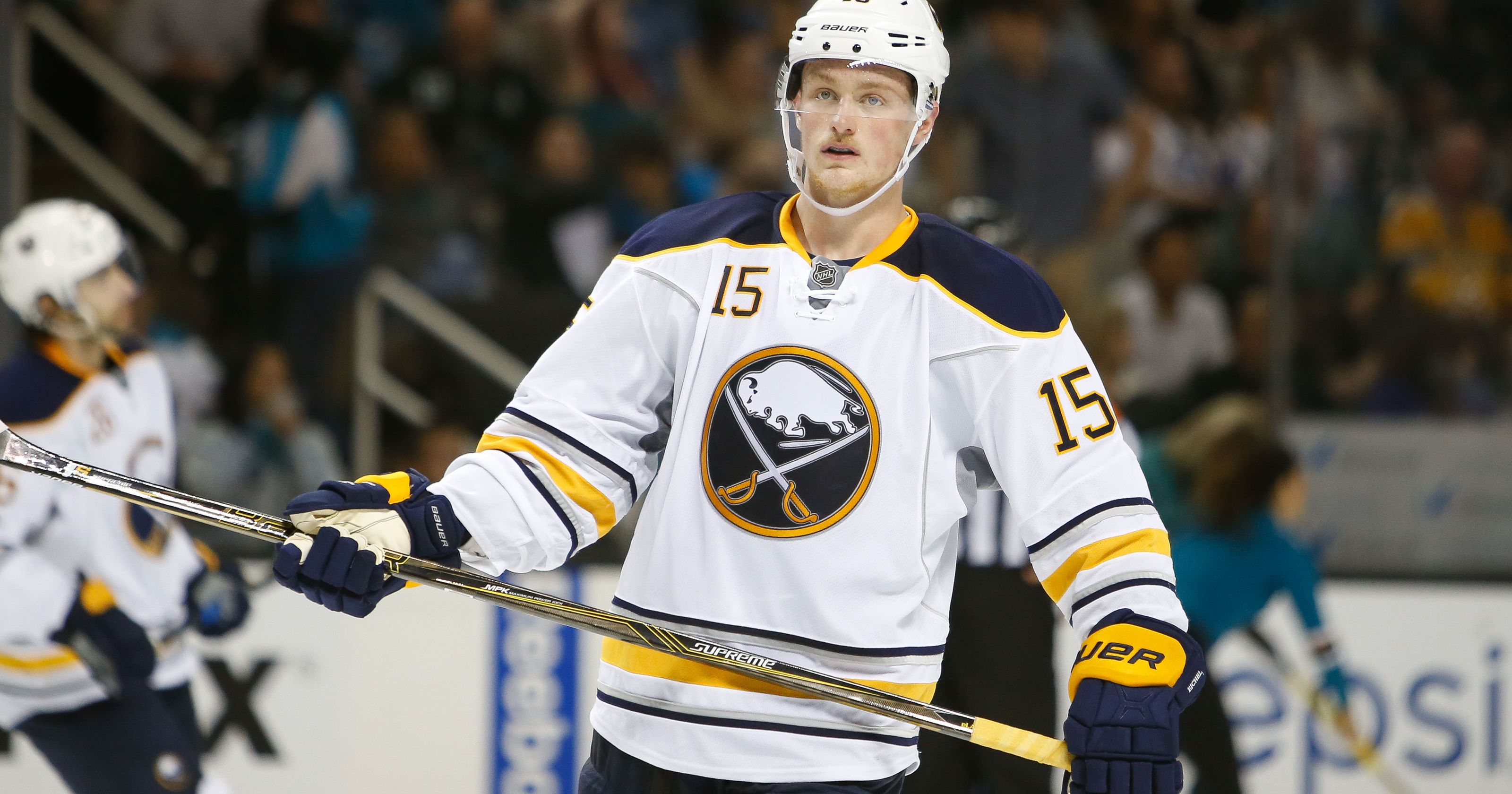 It 's been seven years since the Buffalo Sabres have qualified for the Stanley Cup playoffs, that playoff
run ended shortly after losing to the Boston Bruins in the first round. Eleven years ago, the Western New
York team made it to the Eastern Conference Finals and lost in consecutive years. That team's roster was
built with the likes of Maxim Afinogenov, Tim Connolly, Paul Gaustad, Jason Pomenville, Derek Roy,
Brian Campbell, and backed up by Ryan Miller in net. Since then, Buffalo fans have seen players come
and go like Rob Neidermayer, Tomas Vanek, Matt Moulson, Brayden McNabb, Tyler Ennis, Brian Gionta,
and a slew of goaltenders like Jonas Enroth, Chad Johnson, and Robin Lehner.
Talent has come and gone but now, talent is here to stay in Buffalo and it all started with names like
Zemgus Girgensons, Sam Reinhart, and of course Jack Eichel. Eichel is undoubtedly the face of the
franchise and is deserving of his $80million contract over the next eight years. Now, Eichel has even
more talent surrounding him on the roster, and this roster has the potential to bring Sabres nation back
to the playoffs and perhaps to the promise land for years to come.
It all started when Buffalo drafted Casey Mittlestadt in 2017 and got him to sign a three year deal last
March, after that he went on to play the last six games with the NHL club and scored his first career goal
on his fifth game and totaled five points in his six games. Mittlestadt attended the University of
Minnesota last season and finished with 30 points in 34 games. He then went on to shine for the United
States Under 20 team scoring 11 points in just seven games. Before all of that, Casey posted a 64 point
season for Eden Prairie High in 2016-2017. It is evident that Mittlestadt has tremendous talent and
speed. His hands are quick and smooth as he can make plays all over the ice with his passing so he
should fit perfectly skating alongside Eichel perhaps on the powerplay or in the regular line
combinations as the team is filled with a slew of talent at the center position.
Following Mittlestadt's promising start Buffalo made headlines when they landed Conor Sheary from the
Pittsburgh Penguins. Sheary, a two time Stanley Cup Champ in just three seasons, makes this Buffalo
team even faster, if that is even possible. Not only that, but he can put the puck in the net. Sure, it may
be easier for a guy to score when he is playing alongside guys like Sidney Crosby and Evgeni Malkin, but
now Sheary can play with guys like Eichel, Sam Reinhart, and Kyle Okposo. Sheary has 93 points (48 G,
45 A) in 184 career NHL games in his young career, an absolute beauty of a fit for the Sabres Roster.
The summer of acquisitions didn't end for Buffalo after getting Sheary, they went on to add Patrik
Berglund and Jeff Skinner in separate deals. Berglund, the big center who has played each year of his 10
years with the St. Louis Blues, was a piece of a big return for Ryan O'Rielly. O'Rielly made it pretty clear
he didn't want to stick around in Buffalo after being the big name besides Eichel and he got his wish as
he got traded to his hometown. Berglund brings size and strength to the speedy lineup of forwards, but
he also brings leadership into the locker room. Berglund has been a part of many Blues' squads that
have made it to the playoffs and ultimately came up short every single time, so you know he is hungry to
embrace the change in his career this season. As for Jeff Skinner, the 2011 rookie of the year, came to
Buffalo in a trade after he made it clear to the Hurricanes front office he no longer wanted to be there.
Skinner is a pure goal scorer and has mainly had to carry the Hurricanes offense on his back the last
three or four years. It is funny to think that Skinner is one of the older forwards in this group being born
in 1992, only four forwards are older than the 26 year old. Skinner should help solidify Buffalo's top nine
forwards and my guess would be he plays on the first or second line and should finish in the top five in
scoring on the team as long as he stays healthy.
Two other acquisitions occurred over the off season for Buffalo that will benefit them now and in the
future. First came Rasmus Dahlin, the 2018 number one pick in the Entry Draft, is a 6'2" defenseman
who is so gifted offensively and has drawn similarities to Erik Karlsson. The big Swede is only 18 years
old and is projected to be a "franchise-changing defenseman". If you have the time, look up his
highlights, and you will be blown away. Although Dahlin's spot on the roster isn't guaranteed this
season, if he performs well in training camp I can't see why he couldn't play second defensive pair
minutes and get some work on the powerplay unit as well. The second acquisition came in a free agent
signing, and it is one that should have Sabres fans feeling confident. The goaltender position has been a
running carousel since the days of Ryan Miller, and it has been rather ugly. But this year, Carter Hutton
has the chance to prove to the NHL that he is indeed a starting goalie in the league and a good one at
that. Hutton has been a glorified back up his entire six year NHL career. The 32 year old impressed fans
when he went 20-11-4 in 2013-2014 with Nashville. The past two seasons he has been in St. Louis
splitting time with Jake Allen, going 30-15-5 in 62 games played during that time. Now, he can be the
backbone to this Sabres team and be a leader as well considering he is one of the oldest guys on the
team at just 32. I like the fit Hutton brings to Buffalo, and the offense and defense certainly appears
strong enough to pick up Hutton on an off night. I think fans will enjoy watching Hutton between the
pipes and Hutton will like the defensemen he has in front of him as well, which may be even more scary
than their offense.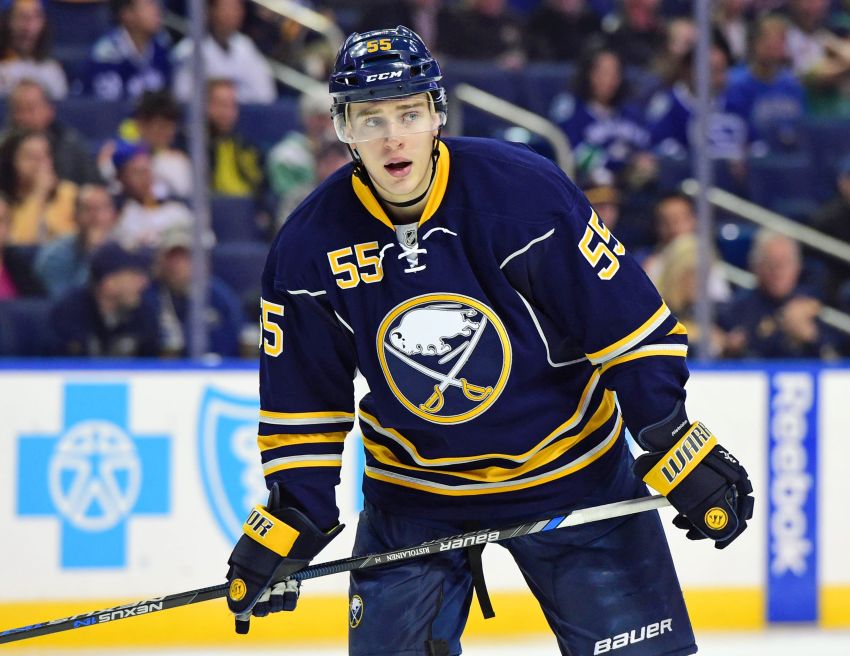 The last part of the team that could potentially be the best in the league is the Sabres' blue liners.
Headlined by Zach Bogosian and Rasmus Ristolainen, the Sabres' defense are a big group. If you remove
Matt Hunwick and add in Dahlin, not one member of the defense is under 6'1". Bogosian is a natural
beast, he delivers huge hits, is good with his stick, and eats minutes. Ristolainen has offensive talent as
he finished with 6G, 35A for 41 points last season. Marco Scandella is a solid two way defenseman who
played all 82 games last season, while guys like Jake McCabe and Nathan Beaulieu should play more this
season as well. And of course, if you add in Dahlin, that is another offensive weapon on the back end.
Watch out for the Sabres this year. Their offense is filthy and their defense is extremely solid, add that
up with a good goalie between the pipes, that sounds like playoff push to me. Tampa, Toronto, Boston,
watch out this year, because this Buffalo team may be out one of you to make the playoffs.