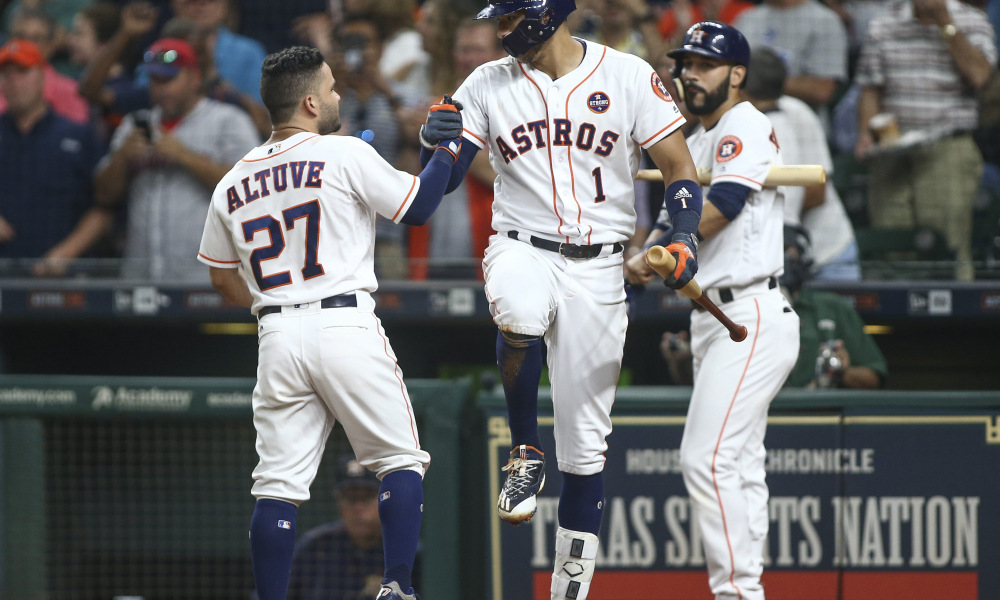 2019 AL West Preview
March 25, 2019
By: Justin Raley, Baseball Analyst

The American League West is home to one of baseball's best teams in the Houston Astros. They are also home to last year's surprise team in the Oakland Athletics. The best player in baseball happens to play in the AL West too. The problem is that after the Astros and the A's it all drops off. The Angels aren't going to be super competitive this year. The Mariners are in the stage where they don't know if they should rebuild or try and win 75 games and the Rangers are still not where they need to be. The AL West will be won once again by the Astros and look for the A's to come in a close second. Behind that, it is basically a toss-up.

Houston Astros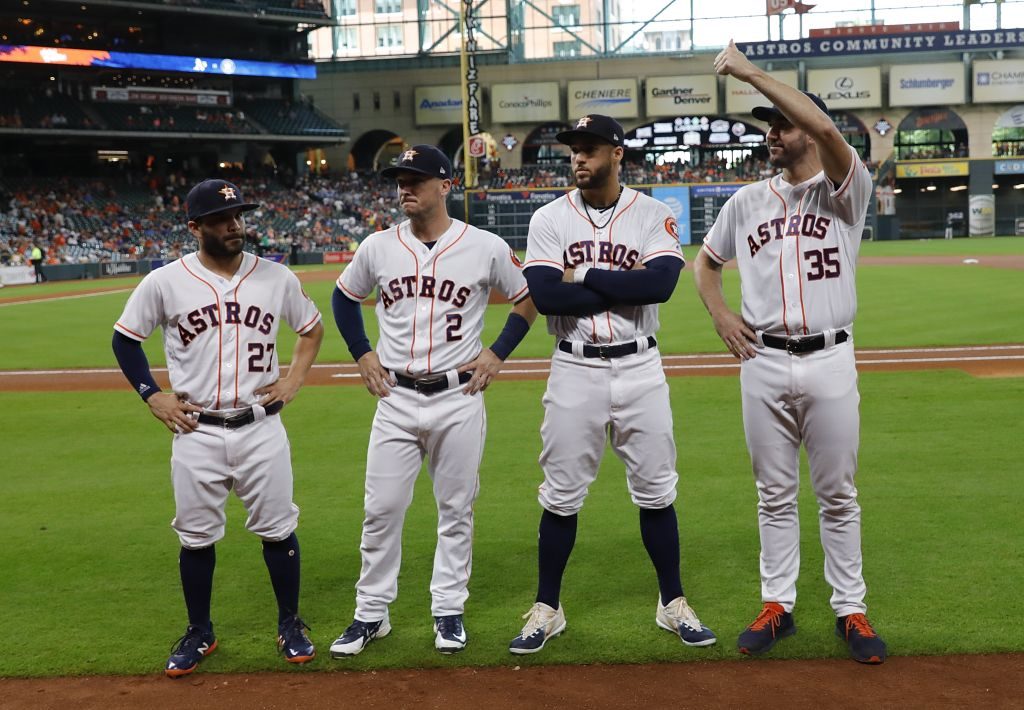 This comes as no surprise as the Astros still have one of baseball's best lineups. They are coming off a 103 win season in which they lost the ALCS to the Red Sox. They shouldn't have any problem putting up ridiculous offensive numbers. They will have Carlos Correa, who is looking to have a bounce back 2019 after a disappointing 2017. George Springer and Jose Altuve will be healthy. Alex Bregman is developing into a superstar and they added Michael Brantley to an already dangerous lineup. The rotation is where the concerns arise. They will still have aces, Justin Verlander and Gerrit Cole. Although, they (possibly since he still isn't signed) lose Dallas Keuchel and Charlie Morton to free agency. Lance McCullers Jr. is out for 2019 due to Tommy John surgery. As of now, the rotation will be some sort of mix of Justin Verlander, Gerrit Cole, Wade Miley (newly-acquired), Collin McHugh, and Brad Peacock. If the rotation holds up, don't expect the Astros to have any trouble winning their 3rd straight AL West crown.

Oakland Athletics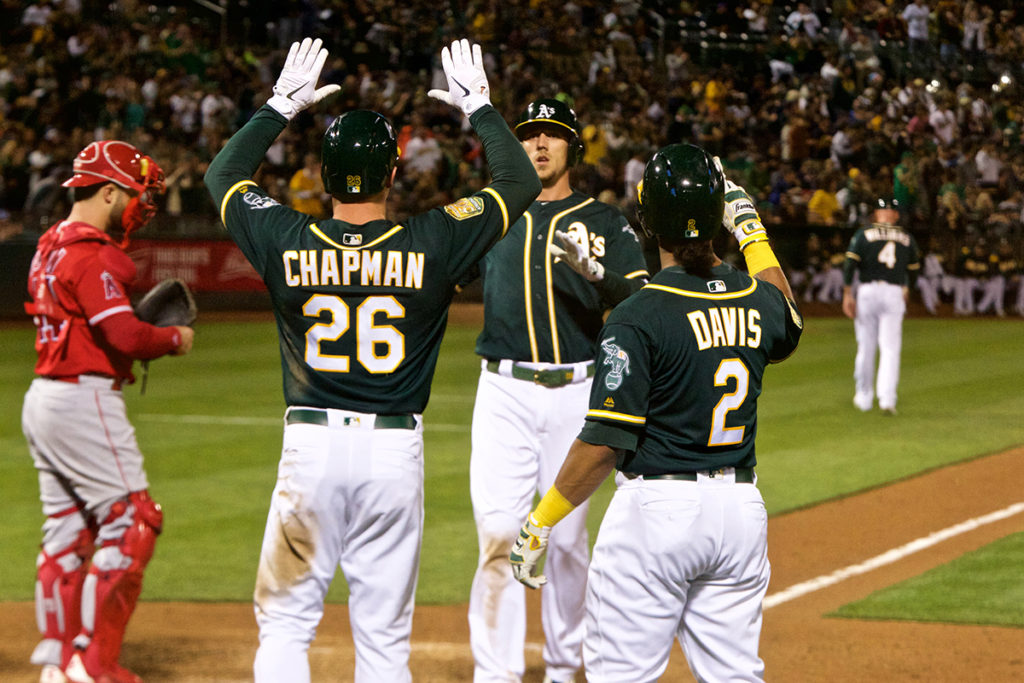 The A's were last year's Cinderella. That is, until the Yankees handled them in the wild card game. Although, they had zero expectations to make the post season last year, I expect another run this year. Even if it is just a push for a wild card spot. Their lineup is something that could develop into something dangerous. While they lost all star, second baseman Jed Lowrie to free agency, they were able to acquire former top-prospect Jurickson Profar. He had a solid 2018 in which he hit 20 home runs and 35 doubles. In the huge Oakland County Coliseum you could see his doubles shoot up. Aside from Profar, you have Khris Davis, whom has had three straight 40 home run seasons. Matt Olson has thirty home run power upside and Stephen Piscotty could become a doubles machine. Matt Chapman is becoming a superstar and could help lead this team for years to come. The problem is their rotation. As of now, their rotation could be Mike Fiers, Marco Estrada, Brett Anderson, Frankie Montas, and then some sort of an opener. The bright side is that top pitching prospect Jesus Luzardo could break into the rotation at any time. Look for the Oakland A's to fight all the way into September for at least a wild card spot.

Los Angeles Angels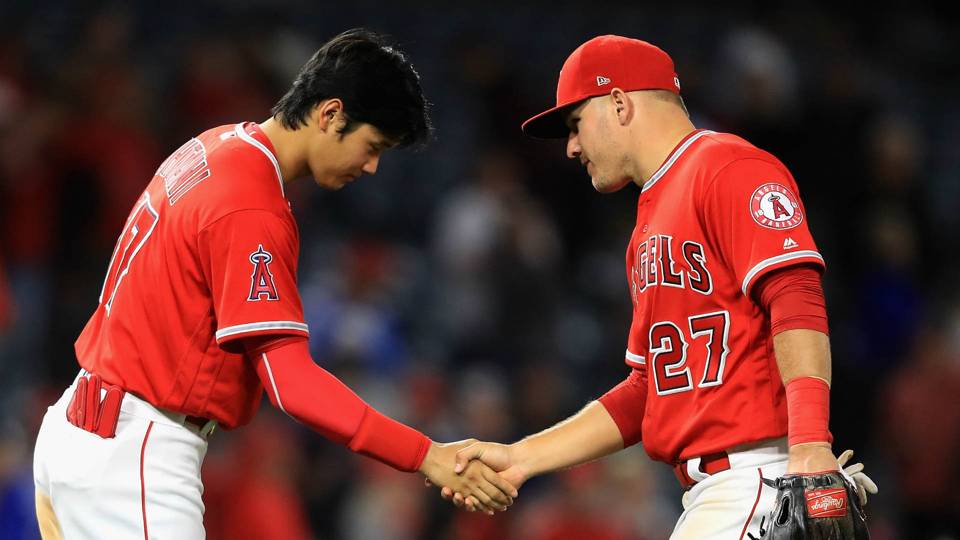 The Angels were a big time disappointment last season after the signing of Shohei Ohtani. Due to needing Tommy John surgery, Ohtani will be limited to a DH role this year. I wouldn't expect him to open the season as the DH as he is just going to start hitting batting practice this week. They added some new faces to the lineup in Justin Bour and catcher Jonathen Lucroy. They also acquired Tommy La Stella in a trade from the Cubs. He will likely serve in a super utility role. They added Trevor Cahill and Matt Harvey (who they hope will continue on his success from Cincinnati) to their rotation and added Cody Allen, who will look to rebound as a closer after a rough 2018 in Cleveland. Their rotation will be average and their lineup will be solid. I would look for Kole Calhoun to have a really good year. Oh, and they also have this outfielder, Mike Trout. Not only will Mike Trout be around this season, but for the next 12 seasons. He should be great as always. I just don't see them having enough to get past the A's and definitely not the Astros.

Seattle Mariners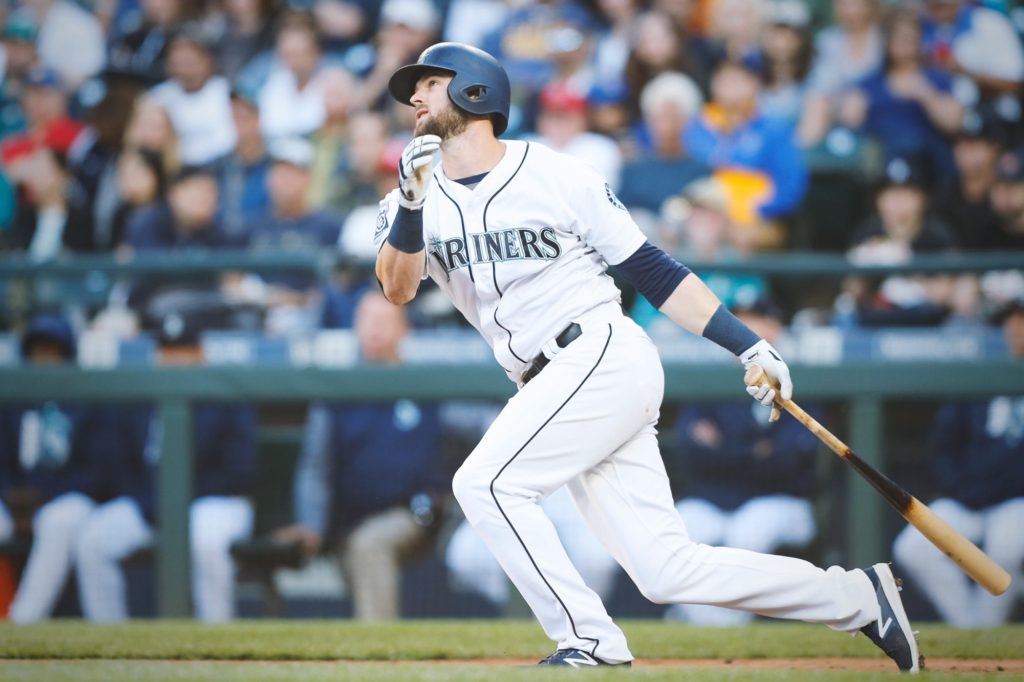 This is a completely different team than last year. Robinson Cano, James Paxton, Nelson Cruz, Edwin Díaz, Jean Segura, and Mike Zunino are all gone. Not to mention, Kyle Seager might not return until May. They brought on Edwin Encarnacion and I doubt he lasts the whole season with them. They brought in Jay Bruce in the Díaz and Cano deal. He could provide at least a little production. They still have Mitch Haniger who I think will have a great year. Dee Gordon is still around and could at least be a decent contributor. The rotation will be week and the bullpen will be subpar. If the Mariners become a garbage dump by July, I would look for Mitch Haniger to be traded. That is if they will lower their asking price from the offseason.

Texas Rangers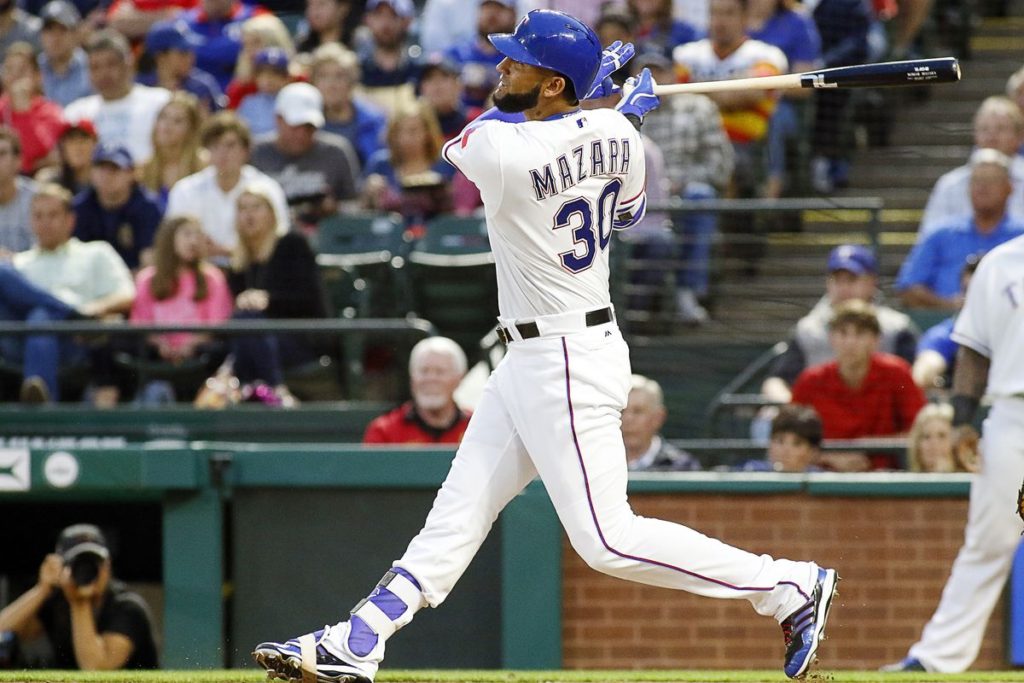 Let's face it, the Rangers are going to be fighting the Mariners for fourth place in the West. This roster is not good. They brought in plenty of inning eaters and flappable pieces in Asdrubal Cabrera, Lance Lynn, Shelby Miller, Drew Smyly, and more. They even brought in Hunter Pence. Most of these guys will be traded or stick around for a year or two. The Rangers will have to rely on Nomar Mazara, Joey Gallo, and Rougned Odor to lead the team. After that the prospects like Taylor Hearn, Willie Calhoun, Leody Taveras, and more will have to develop. 2019 isn't the year for the Rangers.