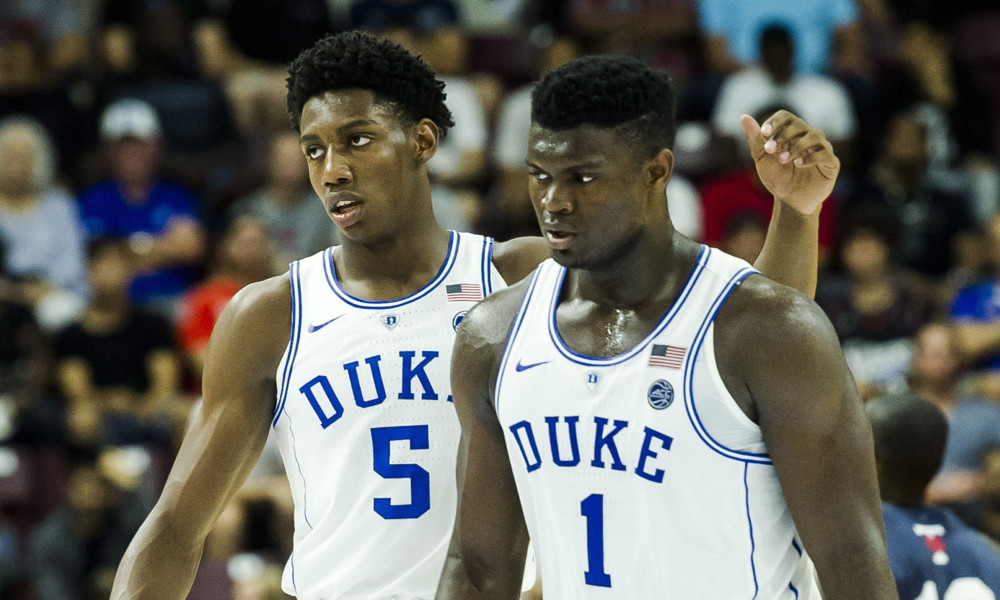 2018 Preseason College Basketball Predictions
November 6, 2018
BY: Ryan Scimone, College Basketball Analyst 
Coach of the Year: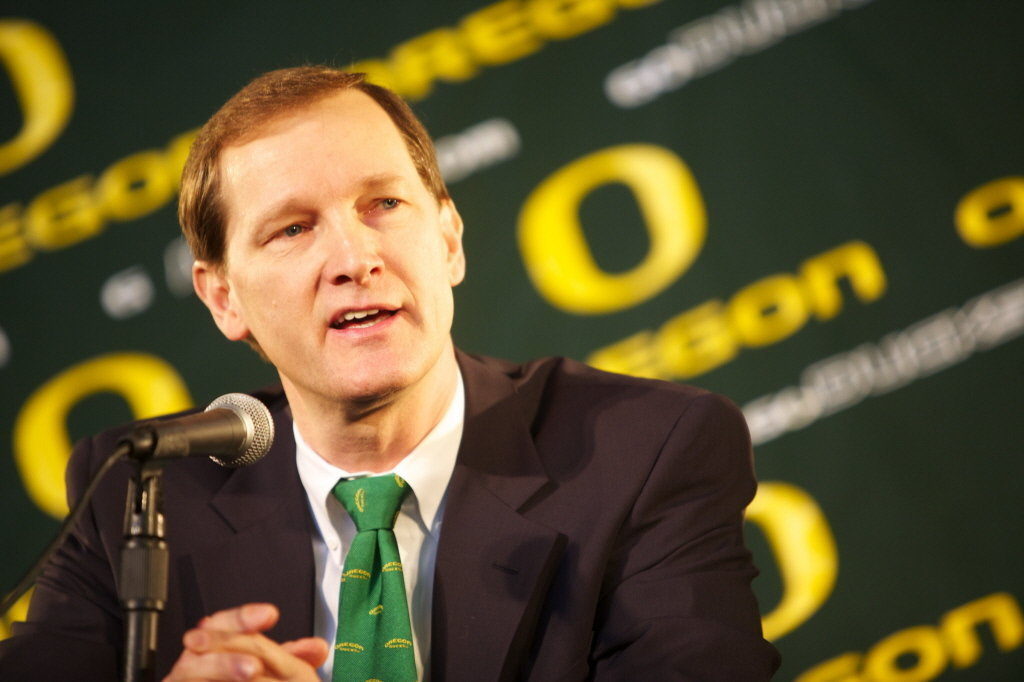 Dana Altman, Oregon: I think a lot of analysts are going to go with some young, up and coming head coach like Eric Musselman of Nevada or Mike Hopkins from Washington, but I am going to go with an established veteran. After leading Oregon to Elite Eight and Final Four appearances in consecutive years from 2016-2017 Altman and the Ducks endured somewhat of a rebuild a season ago. The team finished 23-13, missing the NCAA Tournament for the first time since 2012. However, after securing the nation's 4th ranked recruiting class in 2018, led by Bol Bol (4th in ESPN 100) and Louis King (11th in ESPN 100), this young Oregon team is poised to breakout in a big way. I have Altman leading the Ducks to a PAC-12 championship this season and finishing with a 25-5 regular season record.
Player of the Year: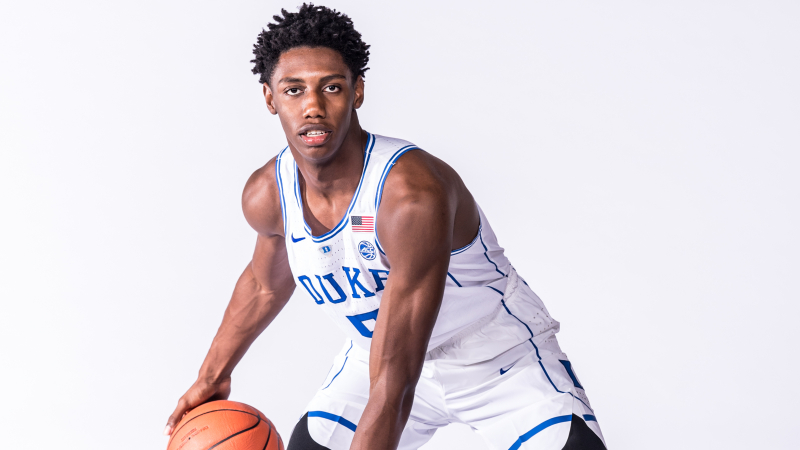 RJ Barrett, Duke: RJ Barrett might be the most talented player in all of college basketball this season. I have been enamored by this kid since I watched him play in the 2016 Jordan Brand Classic International game. A game in which he was the youngest player on the court, yet led both teams in scoring en route to being named the MVP. He was the consensus top player in his recruiting class for his entire high school career, even after reclassifying to a 2018 class that includes the likes of Cam Reddish, Zion Williamson, and Bol Bol. However, winning the Player of the Year award is not all talent based, the statistical production and team success needs to be there as well. Can Barrett really put up gaugy enough numbers on a team as stacked with young talent as this 2018 Duke team should be? It will surely be difficult to out produce some of the other top players around the country who will demand a much heavier usage on their respective teams. Carsen Edwards of Purdue, Tyus Battle of Syracuse, and maybe even Romeo Langford from Indiana will certainly challenge Barrett as college basketball's top player. But, if Coach K wants to lead his young team to a National Championship this season, Barrett can and MUST be the focal point of this offense.
Final Four Picks:
Kentucky
Kansas
Virginia
Indiana 
National Champion: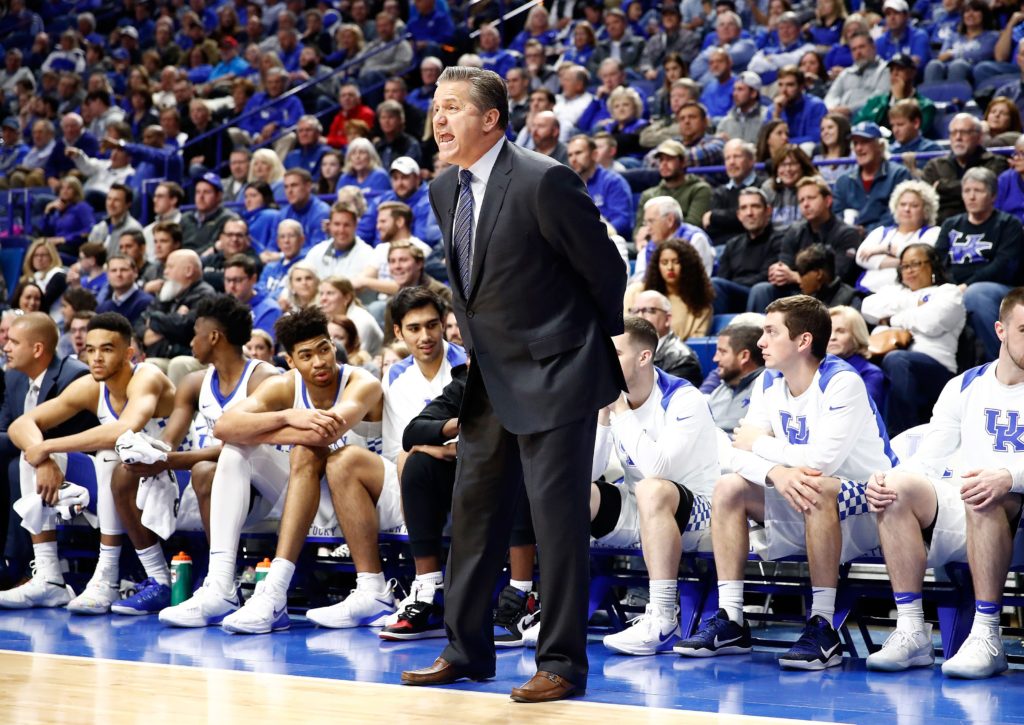 Kentucky: I know, real easy for me to pick one of biggest college basketball programs in the country and preseason number 2 team to win it all this year. But most years, I don't pick Kentucky because, to be honest, they are usually grossly overrated, especially in the preseason. Every year, analysts and AP voters have the Wildcats locked in as a top-5 team despite their lack of experience, not only playing at the college level, but also playing as a team. When Calipari brings in these stacked recruiting classes he is usually given just a summer to mold his group of high school superstars into a championship caliber team. A lot of times, it takes much more than a 30 game regular season to build the chemistry and toughness necessary for a deep March run and that is why Cal has won just 1 championship at Kentucky despite always having a talented roster. However, this Kentucky team bears a different look. Calipari has made some subtle changes to his coaching and recruiting strategies casual college basketball fans may have missed and I think this is the year it comes to fruition. As always, Kentucky boasts one of the most talented recruiting classes in the country with elite prospects like Keldon Johnson and Ashton Haggins leading the way. But what makes this year's team so much more lethal than years passed is the presence of key returning players in PJ Washington and Quade Green along with the addition of an elite transfer student in Reid Travis. Just last season, Travis averaged 19.5 points and 8.7 rebounds per game playing for Stanford in a very competitive PAC-12. He will likely start alongside PJ Washington, who averaged 10.8 ppg and 5.7 rpg as a freshman, to form the best frontcourt in college basketball. This Kentucky team will not only boast an elite veteran presence, but will also be amongst the deepest teams of the Calipari era. I am not saying this team will go undefeated, but on paper this team rivals that of the 2014-15 Kentucky squad we saw go 38-0 until losing to Wisconsin in the Final Four.