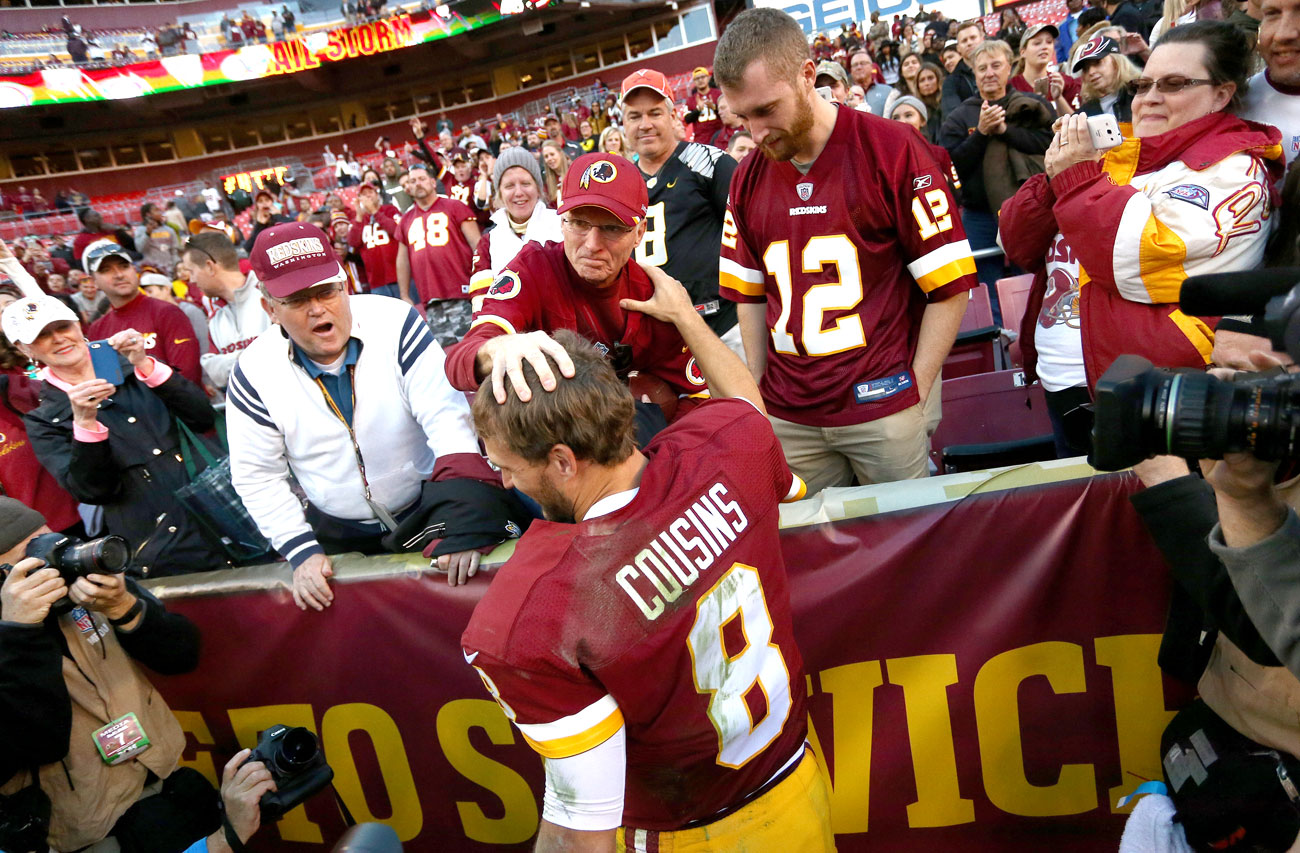 20 Under 30: Fantasy QB Rankings For 2017 Dynasty/Keeper Leagues (#'s 14-10)
June 11, 2017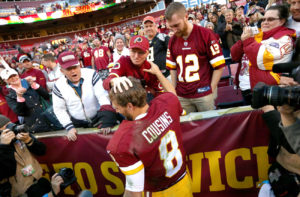 The first NFL preseason game is a little under three months away, however it's never to early to start creating your dynasty game plan. As we continue our count down of the top, young dynasty QB's, we move out of the "potentially talented, but still risky" picks that comprised our first part of our list (didn't read the first part of our rankings? Check it out here!)
20 Under 30: Fantasy QB Rankings For 2017 Dynasty/Keeper Leagues (#'s 20-15)
and into the "competent, but not currently spectacular" QB's that comprise spots 14-10. These young man will do there part on your roster, just don't expect them to blow the doors off.
14. Ryan Tannehill, Miami Dolphins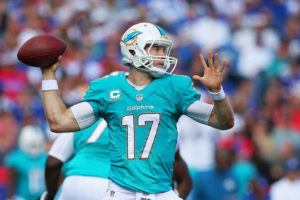 Age: 28
NFL 2016 Completion percentage: 66.9%
NFL 2016 Passing Touchdown to Interception Ratio: 19 to 12
Ryan Tannehill is about as serviceable as they come. He wont be marching out of a Super Bowl with a ring on his finger anytime soon, but chances are, he'll eventually become a starter again after the Quarterback controversy in Miami is solved. His issue is consistency, he will have three touchdown, 285-yard games like he did in week 12 against the 49ers, then follow it up with a three interception, 226-yard game the following week against Baltimore. With a total of 2,986 yards in the 2016 season and a semi-impressive completion rating of 66.9%, you can't go wrong with picking up Tannehill in the as a suitable back up on your roster. Just like any team in the NFL however, don't expect him to carry your franchise to glory.
13. Kirk Cousins, Washington Redskins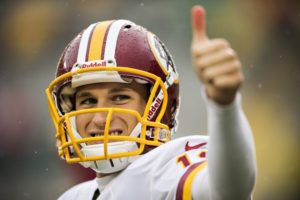 Age: 28
NFL 2016 Completion Rating: 67.0%
NFL 2016 Passing Touchdown to Interception Ratio: 25 to 12
Coming in at 28 years old, Kirk is one of the older QB's on this list. Since his time as Washington's starter, he's always shown great athletic ability with his arm, posting 3,121 air yards in 2016, the most in the NFL that year. Cousins is separated from the "Elites" by his inability to come in clutch when need be. He infamously threw the interception to the Giants that arguably ruined their playoff chances last year. However, he is consistent in terms of his yardage per-game and has accurate deep ball completion (45.7% in 2016, 5th most in the NFL). Kirk is a solid dynasty QB that is perfect to fill a second slot in a two Quarterback league, or perform competently on a team with more stacked talent in other positions.
12. Carson Wentz, Philadelphia Eagles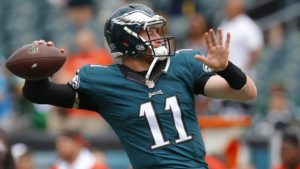 Age: 24
2016 NFL completion Rating: 62.3%
NFL 2016 Passing Touchdown to Interception Ratio: 16 to 14
What opened up with so much promise left many with a bad taste. The first three games of Carson Wentz's NFL season saw some amazing performances. 278 Yards, 2 touchdowns, 0 interceptions against Cleveland. 190 yards, 1 touchdown, 0 interceptions against Chicago. 301 yards, 2 Touchdowns and 0 picks against Pittsburgh. We all believed Carson Wentz was the real deal, however as the season went on, the cracks began to show, and by the end, he had thrown 2 less interceptions then he had touchdowns. Carson Wentz is the classic case of a Rookie trying to figure out the league. The Eagles are building a solid foundation around him (the recent addition of Legarrette Blount is a great example). Only time will tell if Wentz is the real deal or not. I'd say pick him up in the 10th or 11th round.
11. Andy Dalton, Cincinnati Bengals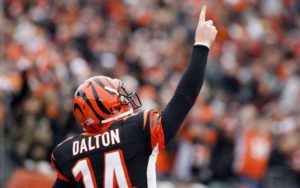 Age: 29
NFL 2016 Completion Rating: 64.7%
NFL 2016 Passing touchdowns to Interceptions Ratio: 18 to 8
Andy Dalton has sat back in the pocket and thrown semi decent games since his time in Cincinnati began. He has weapons in arsenal, like AJ Green and Tyler Eifert, however his ball control is lacking. He throws interceptions in key times and has an inability to come up big when needed. As a dynasty Quarterback, he'll be fine, getting decent yardage. Just don't expect him to blow any records or points out of the water.
10. Jameis Winston, Tampa Bay Buccaneers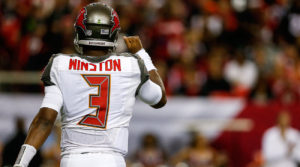 Age: 23
NFL 2016 Completion Rating: 60.5%
NFL 2016 Passing Touchdown to Interception Ratio: 28 to 18
At 6'4″, 231 pounds Jameis Winston is a big boy. He used his arm to post 4,082 yards in 2016 and his legs to gain 168. He can be a real danger when he gets moving, with an ability to fit the ball into some tight, short pass windows on the move. The only issue is his lack of pocket presence, and weapons on the Buccaneers offense. Doug Martin didn't post up the numbers he was expected to last season and Mike Evans is probably the best receiver he has. As Winston develops in the league, his athletic ability will continue to serve him on the football field. If the Buccaneers improve the offense around him, Winston will see major success down the line. He is definitely a great young Quarterback to have on your roster, as he continues to improve.
Keep it locked here to tail gate sports to see the rest of our picks, coming soon
Written by Connor Hoehn, @UndraftedPunter